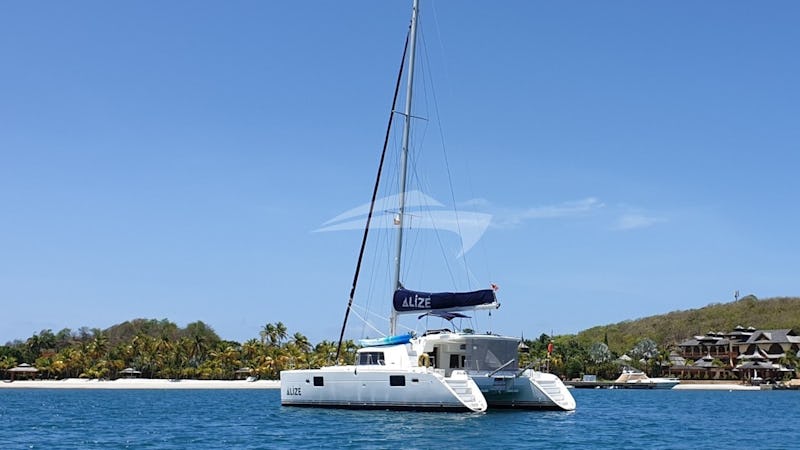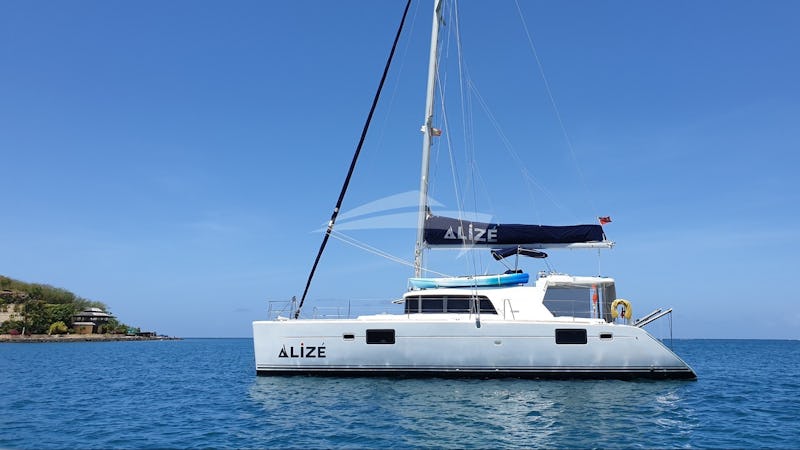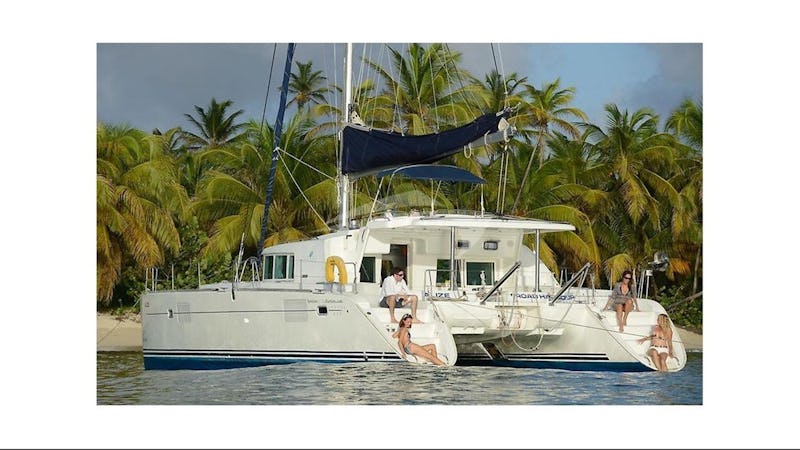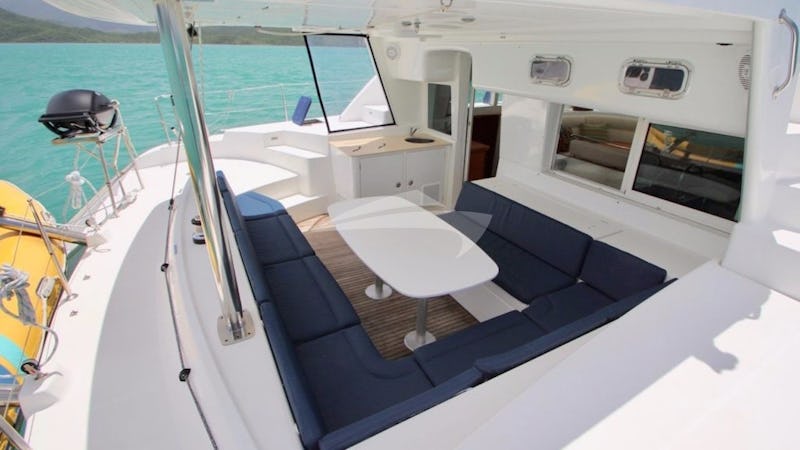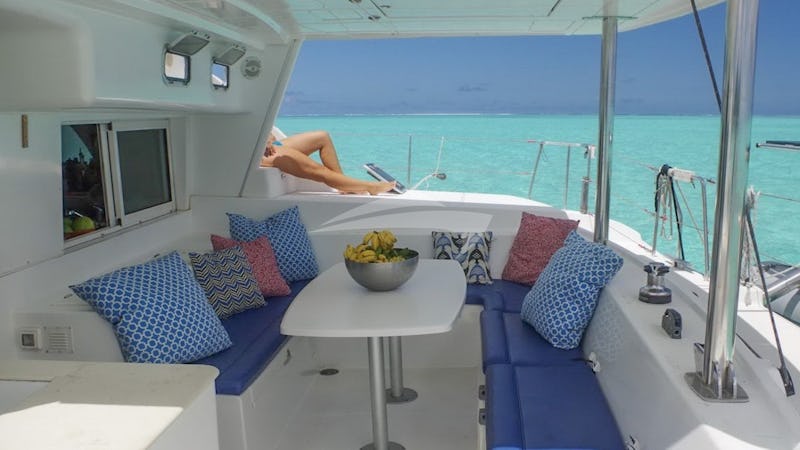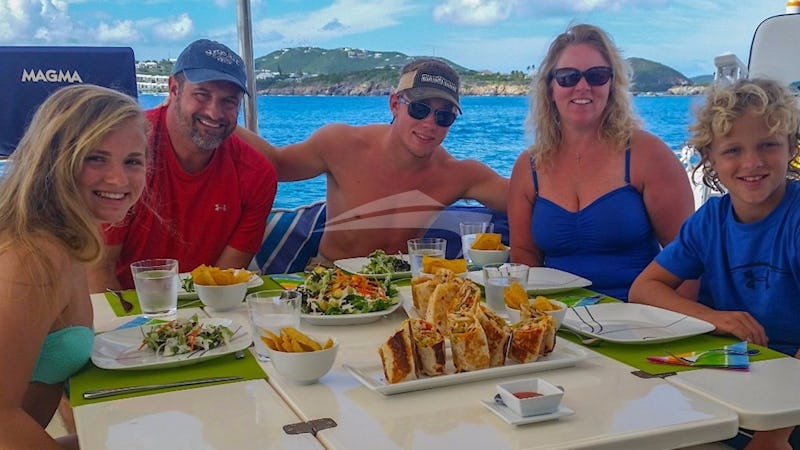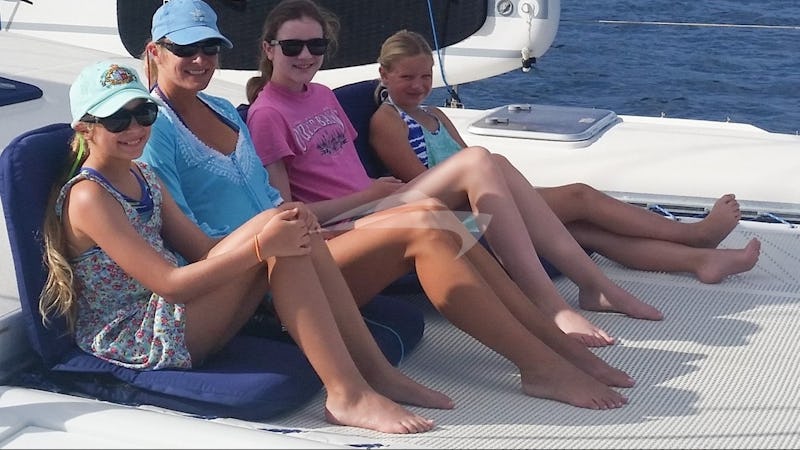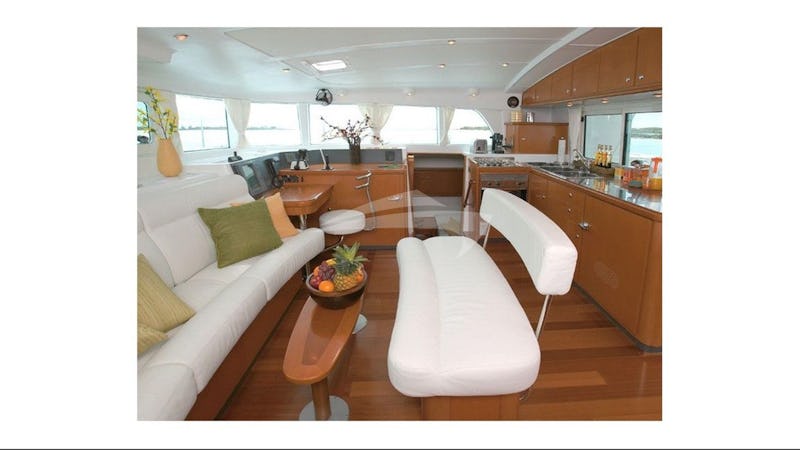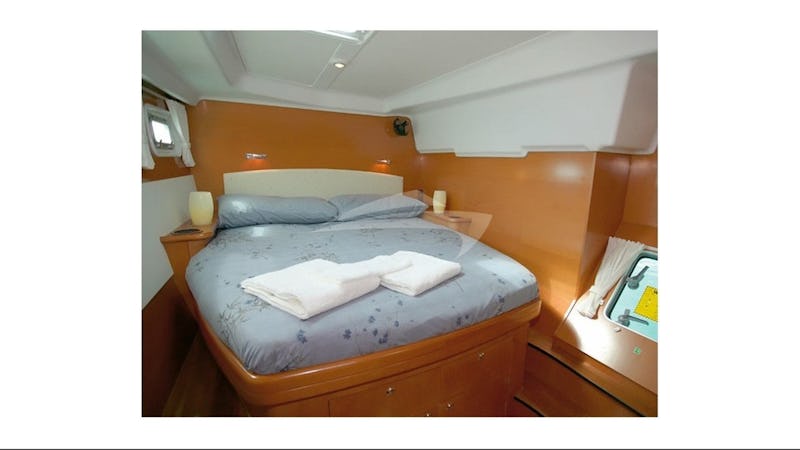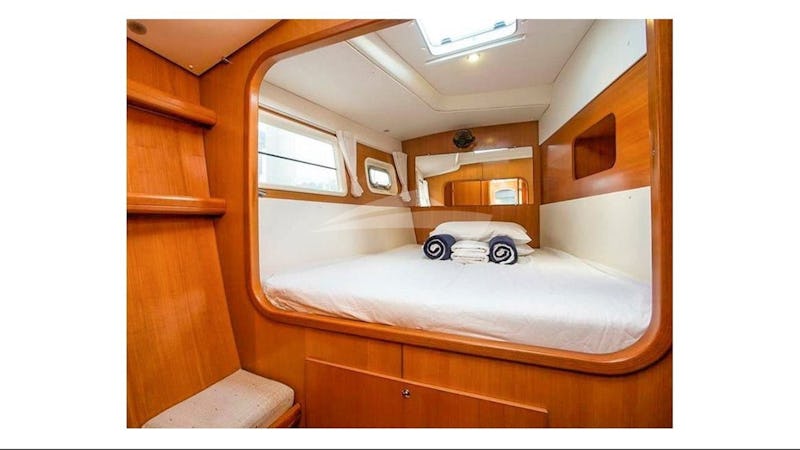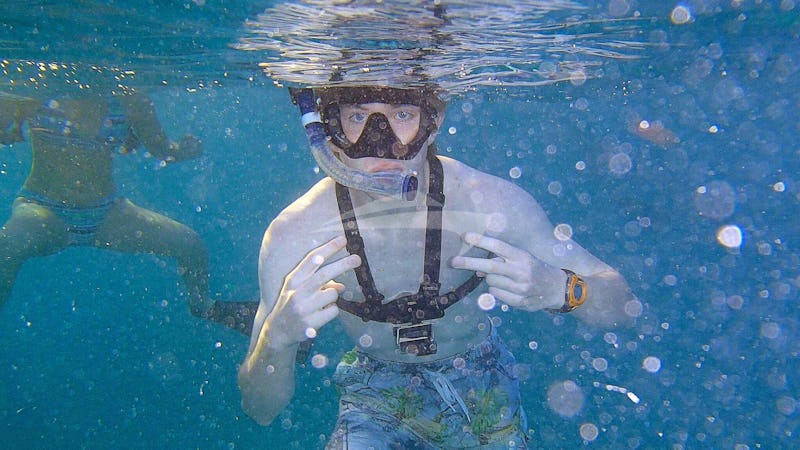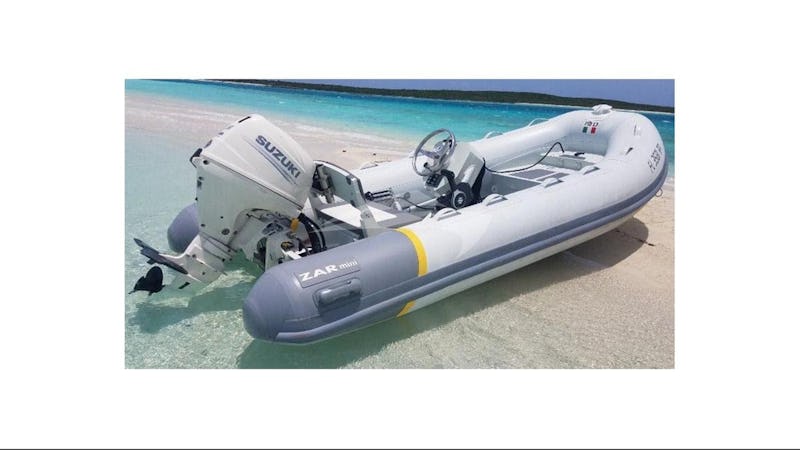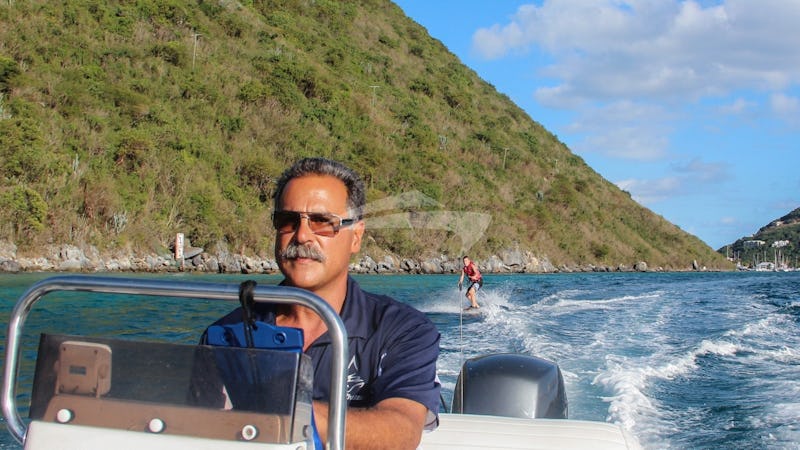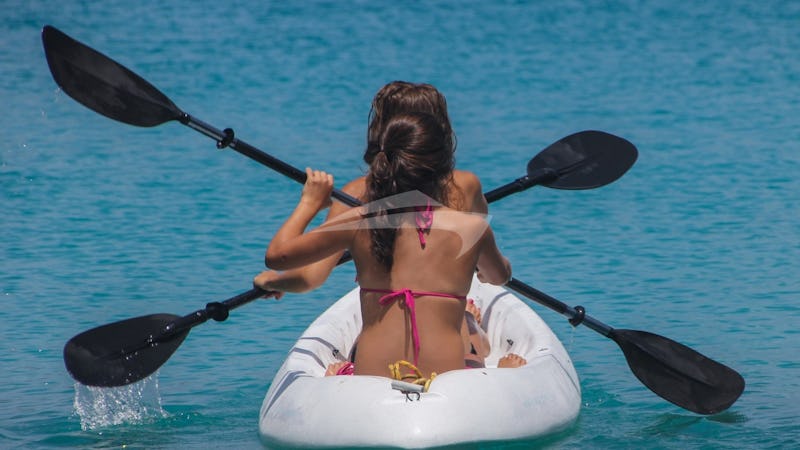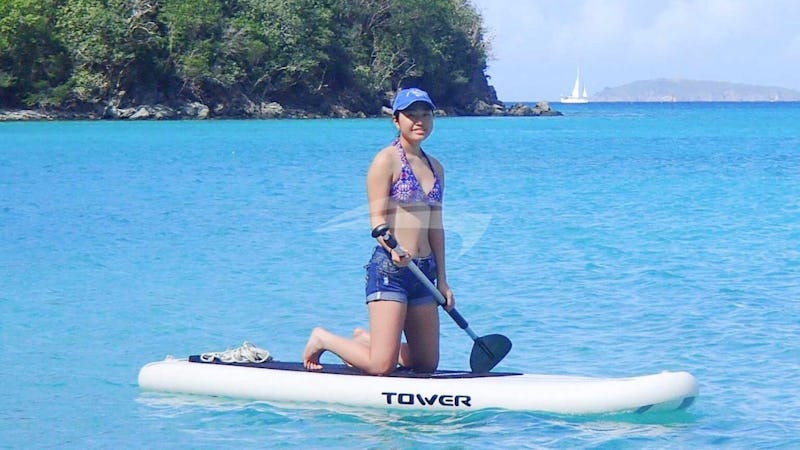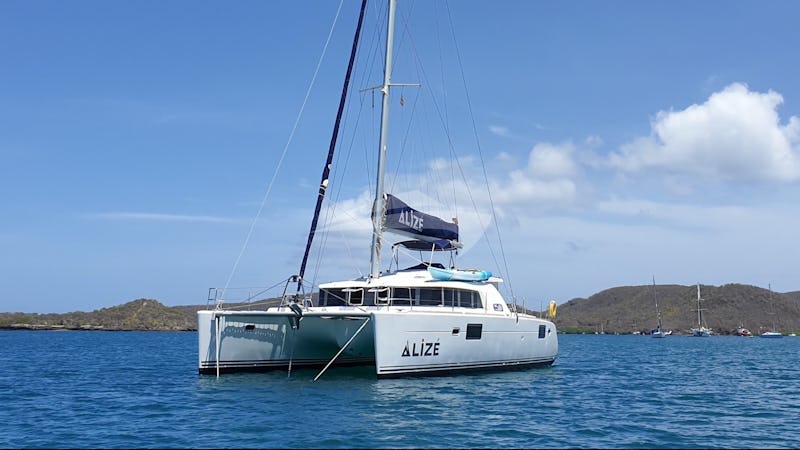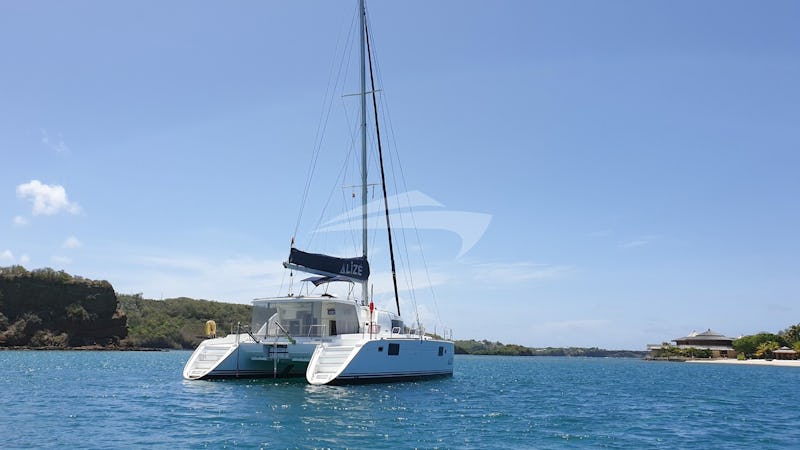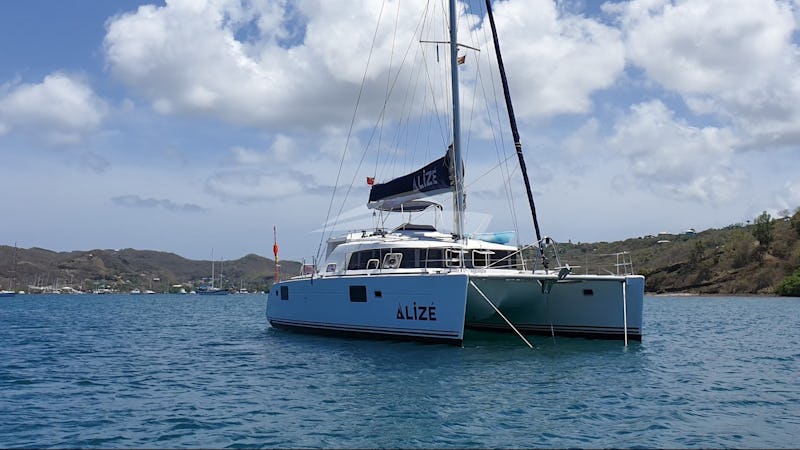 Charter This Yacht
44 ft / 13.4 m
│
2 CREW
│
FROM $12,000
│
6 GUESTS
44ft (13.4m)

25ft 3in (7.7m)

4ft 3in (1.3m)

2005

Lagoon

VPLP

6

Captain Carlos Andrade

2020

6kts (11kph)

None

British Virgin Islands

2x Yanmar at 50hp each

No

Yes
Catamaran ALIZE is equipped with three equally comfortable guest cabins. Two  with queen beds and one with a double bed.  En-suite bathrooms and ample closets. A large and luminous salon, aft cockpit, forward cockpit and flybridge, provide several options for chilling out during navigation or at anchor; in the shade or in the sun. Your preference. Always pampered by a professional crew Team comprised of Captain and Chef. Ideal for two couples or families with kids.
(5 and 6 guests: Families Only Please)
Fully vaccinated guests only please (Fully boosted preferred!).

Captain: Carlos Andrade
Carlos and Maribel are a professional, multilingual Captain/Eng. and Chef/Mate team with many years of experience operating large power and sail yachts worldwide. From 2012 to 2017 they were the owners/operators of the very successful and highly rated BVI crewed charter catamaran: Sea Chateau. Now they are the proud owners/operators of another large and comfortable sailing catamaran: ALIZÉ. Carlos was born in Michigan and grew up in Maryland sailing and fishing the waters of the Chesapeake. He holds an International Master of Yachts 200 ton. Ocean license and is also trained in marine firefighting, diesel mechanics, radar, radio communications and first aid. He is very conscious about your safety and the safety and maintenance of his vessel. His hobbies include, from being an avid sport fisherman to a passionate photographer and classic rock and jazz music enthusiast. Some of his guests also affirm that his mojitos are the best in the islands. Try them!
Chef Mate: Maribel Ramirez
Besides being a professional Architect, Maribel is STCW certified, holds an RYA power boat level II license and is also a professionally trained Chef, graduated from the Gaga Culinary Institute under the guidance of French Master Chef Laureant Cantineaux and is also trained in Silver Service. Three years spent in Tuscany, Italy while supervising the construction of a Benetti 120 ft. mega yacht and her recent travels to Sicily, Sardinia and Croatia, have also given Maribel the opportunity of learning the traditional Mediterranean cooking techniques, native ingredients and well kept family secrets, all of which compliment her Spanish and Latin/Caribbean heritage to provide you with an exciting, delicious and beautifully presented culinary experience in every meal. With their experience, charm and passion for excellence; Carlos and Maribel will surely make your Caribbean sailing vacation the experience of a life time.
Guests aboard catamaran ALIZÉ in late July, 2022, wrote:
We had a blast! The food was amazing, the boat is awesome and the different places we went to were the Best! We will be back many times with family and friends. This was by far the best vacation ever, and we have been to a ton of places. Carlos and Maribel are the best. True pros and their love for the business shows.
Loved it!
Cary and Andrew
California
July, 2022, "three peat" guests aboard catamaran ALIZÉ wrote:
Carlos and Maribel!
Third time…and somehow each time we are with you we find new adventures, new stories, new memories that we will cherish for a lifetime. You are special friends who we speak of often as we talk about our best times. Favorite places and people that we miss and enjoy the most. You have been so kind to our family, and we respect you both greatly for who you are and what you do. Visiting you is always much more than a vacation to us. Thank you for another experience perfect in every way, again.
Repeat guests for Carlos and Maribel on ALIZÉ in the BVI in early June, 2022, wrote:

Dear Carlos and Maribel,
Words could never express the memories we have made on your beautiful ALIZE!
Losing complete awareness of time, I have felt pure freedom and for a brief moment I have been "one with the sea".
Thank you from the bottom of my heart!
Let's sail away again very soon.
Love.
Colleen.
Carlos and Maribel,
What a perfect week we have had on the ALIZE! It was so worth the long wait because of Covid! We are so thankful that we could join you for the third time! It gave us such comfort for our weary souls. And a trip with you has always been about comfort! The most delicious and beautifully presented meals, the great moorings, awesome snorkeling, and the laughter, made for the most joyful experience! We are so appreciative for all the heart and soul that you put into making it so!!
Much love- Until next time,
Anne.
Carlos and Maribel,
Words cannot express how much this trip meant to all of us. It was a long two years wait! I thought it was never going to happen!
Y'all are the most wonderful Chef and Captain team and most importantly, wonderful people. The BVI are beautiful , but the trip would not be the same without both of you onboard!
Everything was absolutely the best. I hope all your future cruises are great, but remember: we are the best!
Love,
Nancy

Mid-May, 2022, guests aboard ALIZÉ wrote:
What a wonderful week we had! I only wish the rest of the family could have made it. Each day was an incredible experience and so different than the day before. From the early morning coffee to Maribel's incredible cooking and the beautiful sights. Who could have asked for more?
You both run an amazing catamaran. So clean, friendly and fully stocked.
Thanks for an amazing week!
Chris, Mikey and Johannes.
Sweden
Guests in the BVI aboard catamaran ALIZÉ in early May, 2022 said:

Words can't express how awesome this trip was!! More amazing than we ever expected. Would not change a thing. The BVI is absolutely beautiful and both of you made it even better. You two have a especially special way that made this trip the best ever!
Couldn't imagine the experience you gave us as we sailed around the BVI until we saw all the stops.
We were having fine dining every meal; THANKS Maribel. You are the BEST Chef ever!!
You guys changed our vacation into a trip of a lifetime...
Mid-April, 2022, guests for a BVI charter aboard catamaran ALIZÉ wrote:
Carlos and Maribel:
...the best Captain and Chef team we could have asked for!
Thank you for sharing ALIZE, your experiences, stories and the beauty of the BVIs. ...you are a remarkable team.
The meals were creative and delicious...
We had a fabulous trip! Enjoyed all the different places where we anchored. Big thumbs up for your sense of humor and of course, many compliments to the Chef!!
Carollyne & Rick, Tom & Susan and Christie & Marshall.