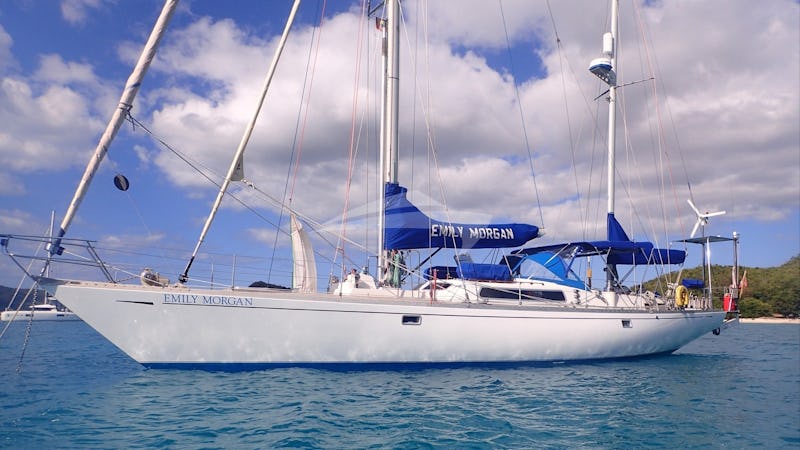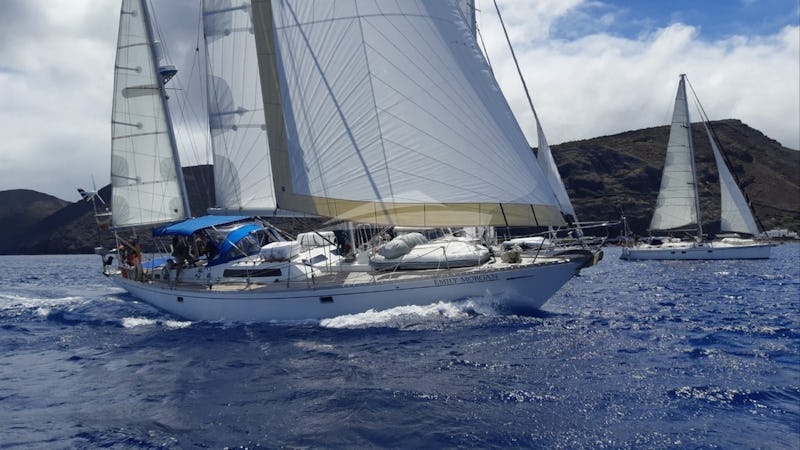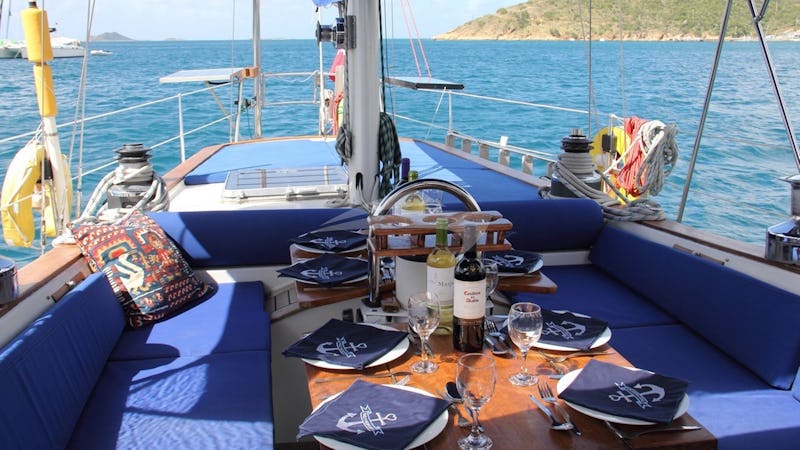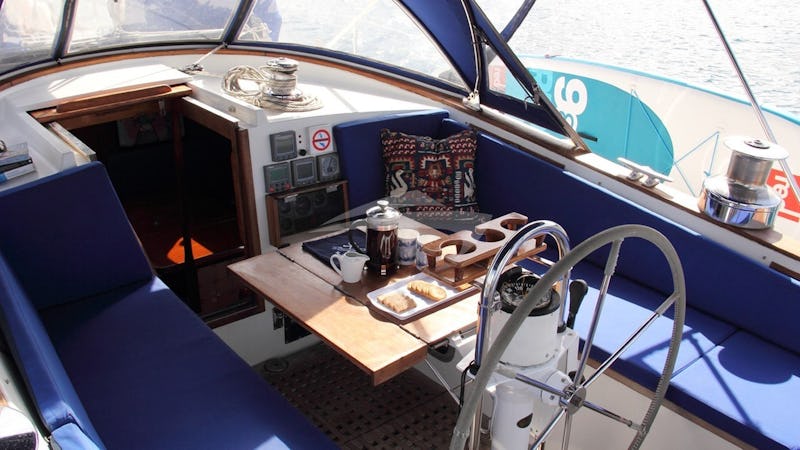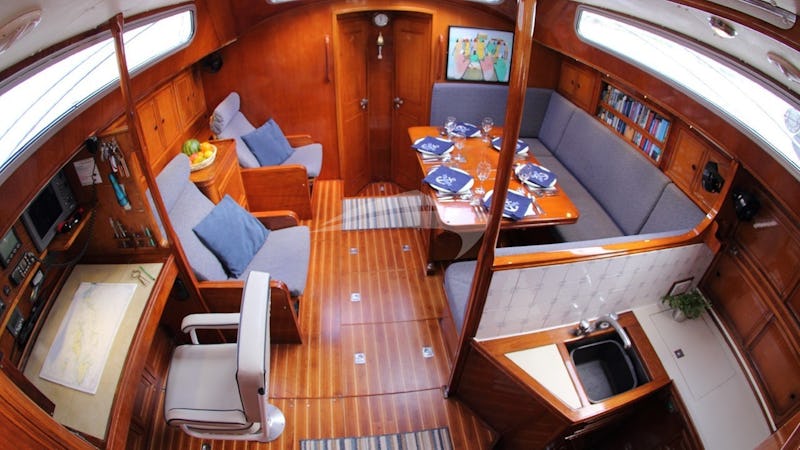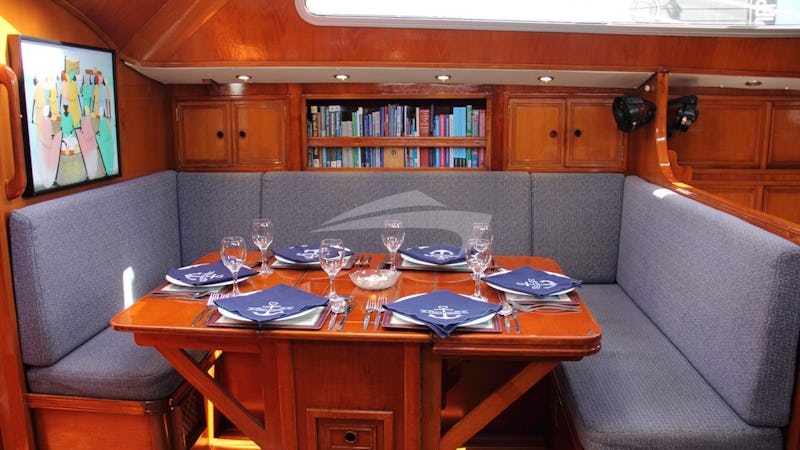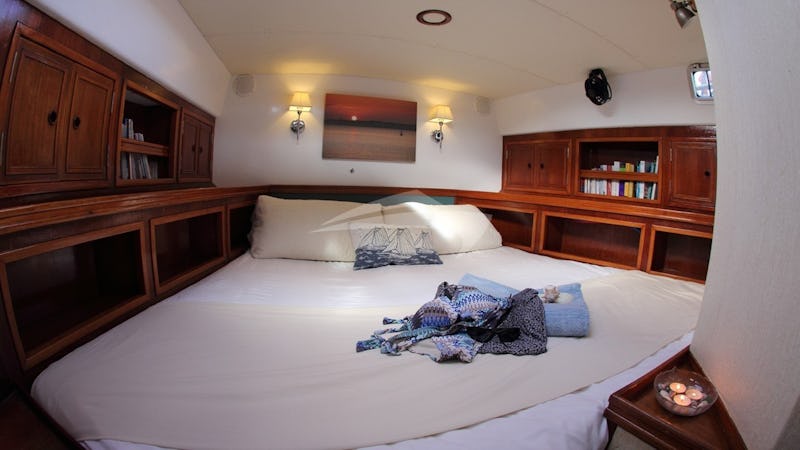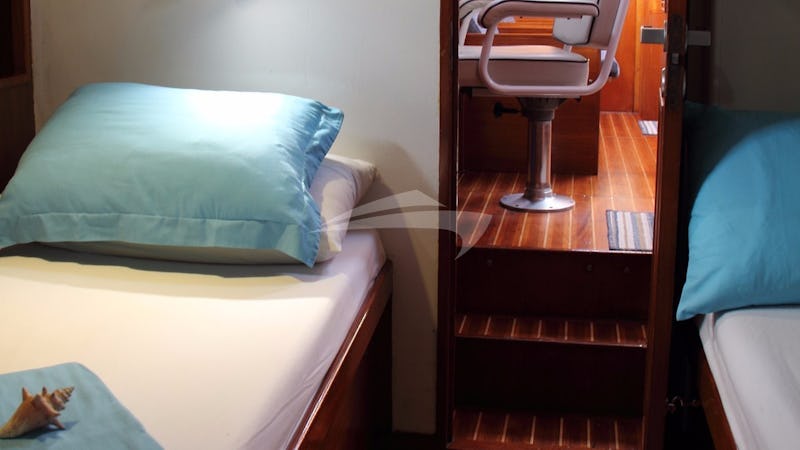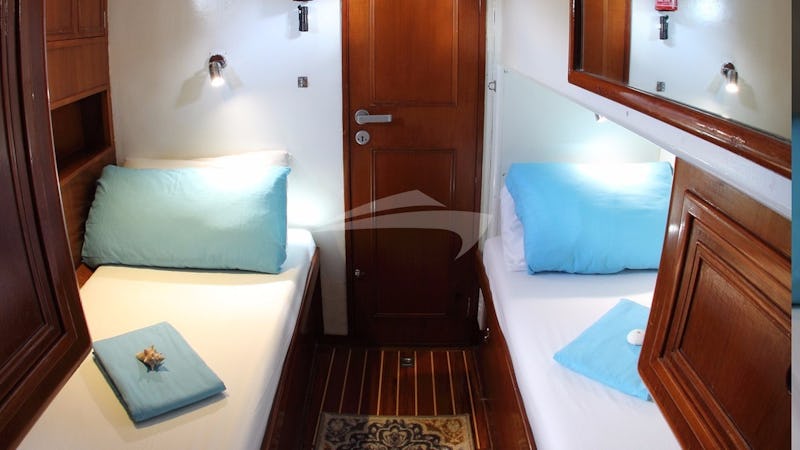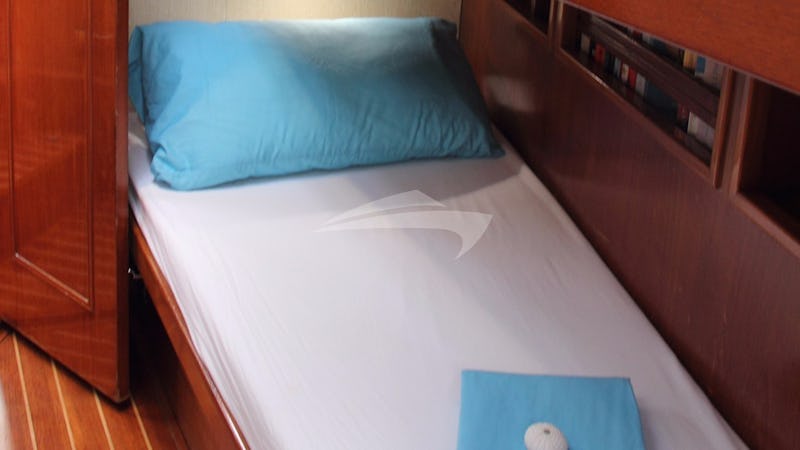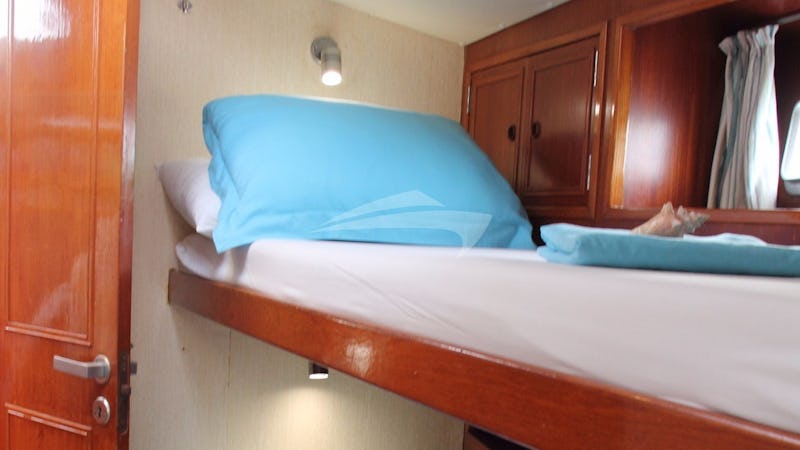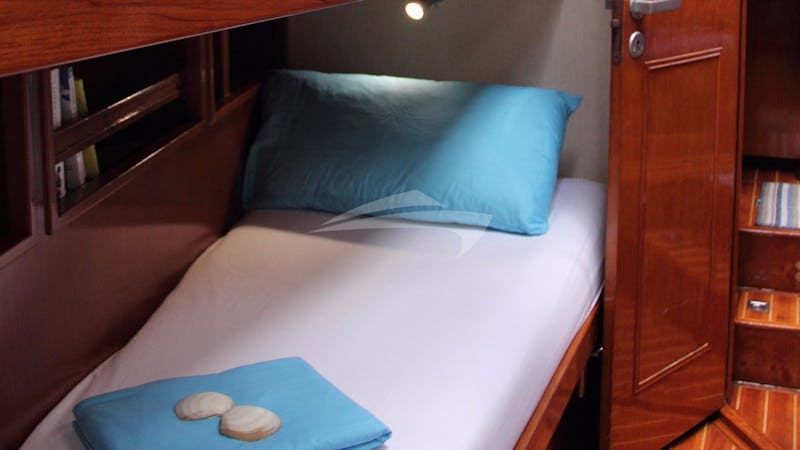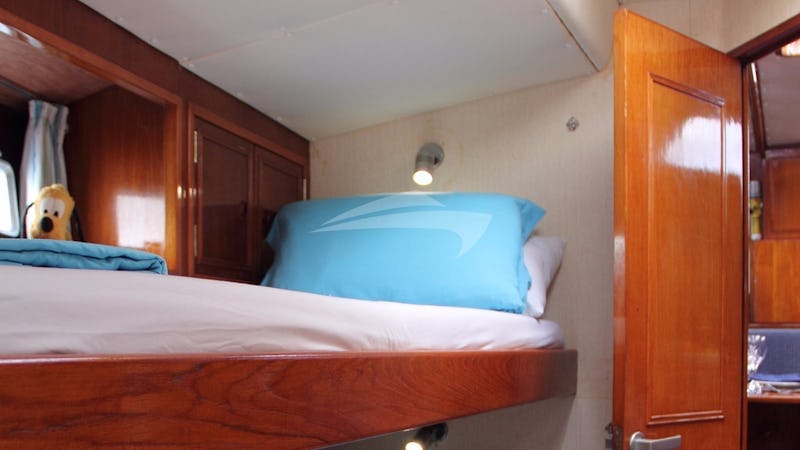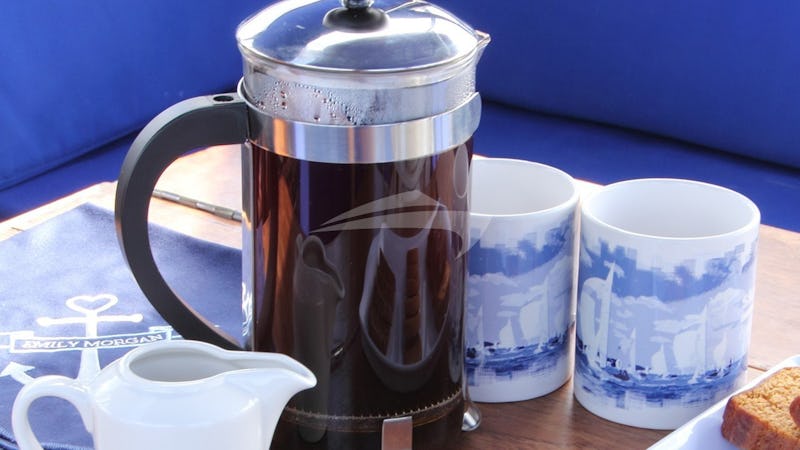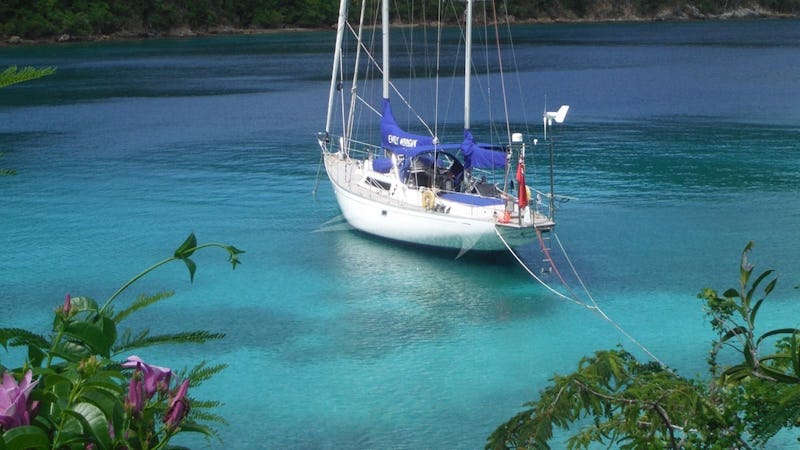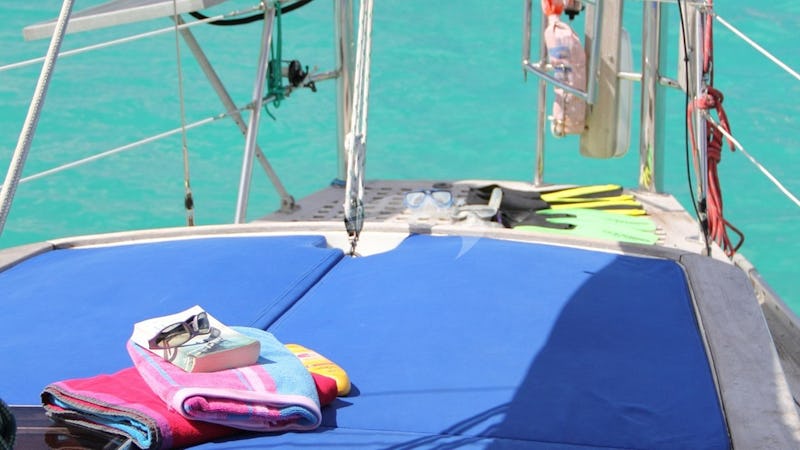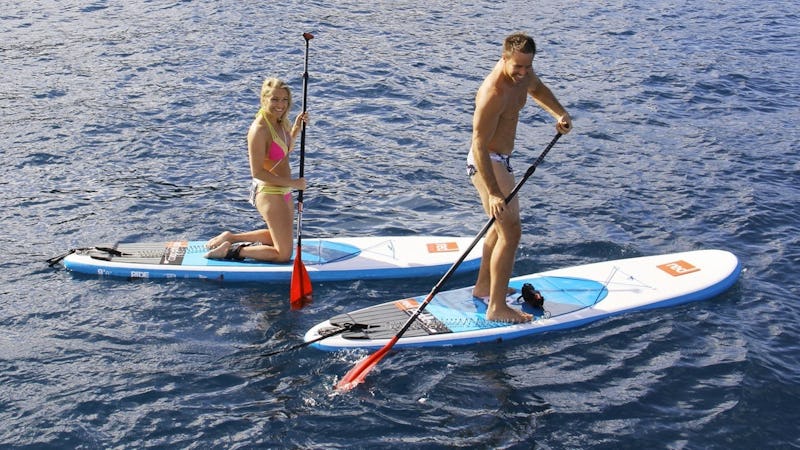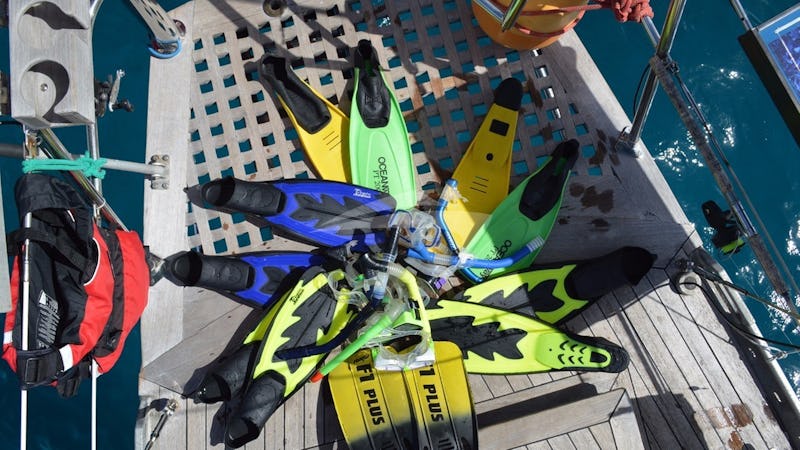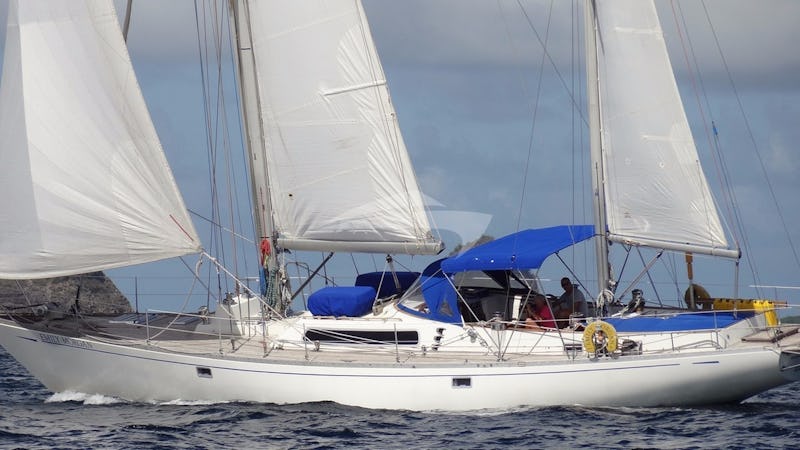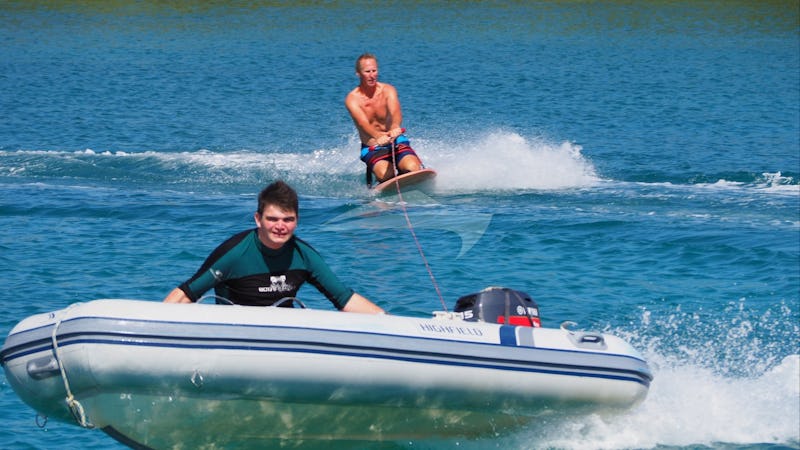 Charter This Yacht
57 ft / 17.4 m
│
2 CREW
│
FROM $11,900
│
8 GUESTS
57ft (17.4m)

14ft 5in (4.4m)

7ft 10in (2.4m)

1982

Bowman

Holman & Pye

8

Captain Bones Black

2019

7kts (13kph)

None

United Kingdom

Yanmar 100hp Turbo

No

No
Sailing yacht EMILY MORGAN can accommodate up to 8 charter guests but 6 are preferred  in 4 cabins. The spacious master cabin is aft and full beam of the yacht, with a king size bed. A guest cabin aft of the salon and forward of the master cabin, has side by side twin beds and shares the facilities with the master cabin. Forward of the salon, 2 mirror image cabins on the port and starboard side, have a lower single bed and upper Pullman berth each. The 2 forward guest cabins have shared facilities with the crew.

Captain: Bones Black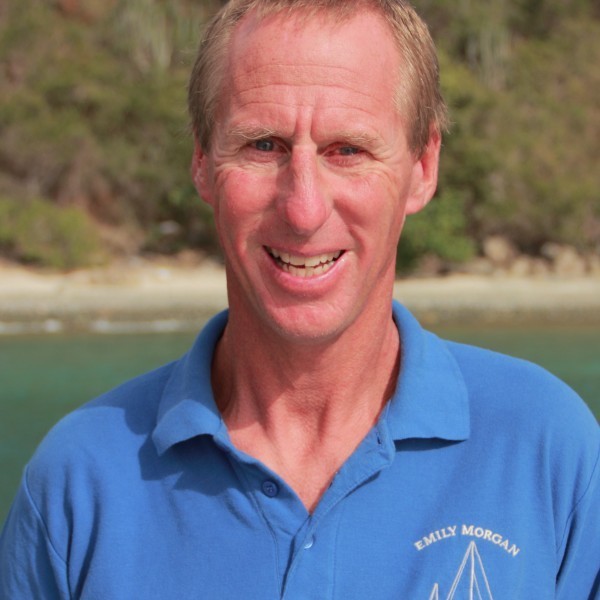 Bones has a passion for imparting his love of sailing to people of all ages. He ran a training centre for many years teaching sail and power and has a natural talent for entertaining children. Bones is an RYA/MCA commercially endorsed Offshore Yachtmaster. Having maintained his own boats from an early age and with a background in aviation, Bones turned his hand to successfully running his own boat repair business. This ensures that Emily Morgan is always very well maintained.
Chef & 1st Mate: Anna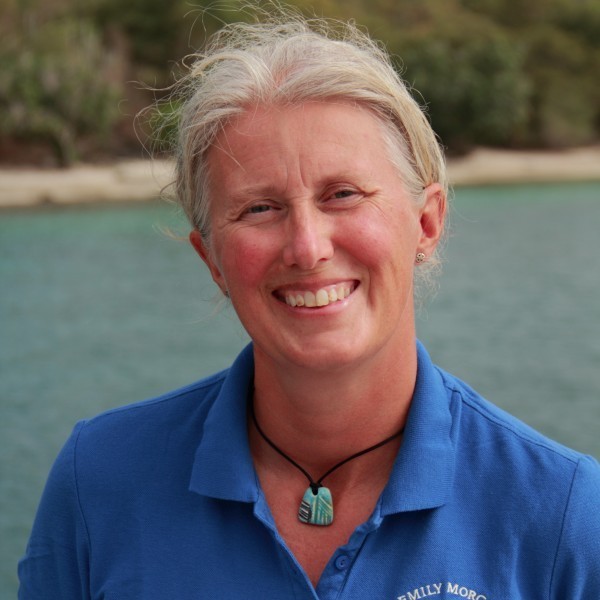 Anna has sailed both yachts and dinghies all her life, growing up on the Hamble River and gaining an RYA dinghy instructors' qualification at the age of 18. She is an RYA/MCA commercially endorsed Ocean Yachtmaster and did her first Atlantic crossing in 2004. She inherited a love of cooking from her mother and has a culinary repertoire spanning the globe, with an emphasis on using fresh, local ingredients.
Emily Morgan Testimonials
March 2020: Seeing the Caribbean with Emily Morgan, Anna & Bones has been a lovely experience.  We have been exceptionally well fed and cared for, taken to idyllic places in great style and with the best of hosts.  Many thanks.
December 2019: Thank you so much - mountainous St Kitts, lush Antigua, gallic Guadeloupe – what a wonderful trip!!! We've had such a fun, exciting and informative time – a big thank you – EMILY MORGAN feels like a home away from home but most of all your warmth and kindness will stay with us forever… but we've got a feeling we'll be seeing you again!!!
December 2019: Great team, great sail, great experience.  Could not have been any better.  Enjoyed every single minute.  Thanks a lot!
June 2019: Thank you! Thank you! Thank you! I've learnt so much from you both.  I have had an amazing sail and made some incredible memories.  I can't imagine doing this crossing with a better boat or crew.  Lots of love to you both xxx
April 2019: Dear Anna & Bones & Emily Morgan.  I can only repeat myself: Simply the best & you are the champions.  Thank you sooo much for letting me enjoy parts of your World ARC.
June 2018: So sad to be leaving, what a wonderful experience.  Already planning next visit to Emily Morgan.  Loved the caves – great crew mates – just such a happy boat.  Thank you for an amazing 5 weeks from Tahiti to Tonga.
Antigua, May 2016
Anna & Bones, Bones & Anna - doesn't matter which way you say it, you make a perfect team chartering a wonderful yacht.  Nothing's too much trouble and all is aimed at having a fun week - which we have with fantastic food to boot!  Excellent!


Antigua, April/May 2016
The perfect mother ship to the mad crew of Southern Child during ASW 2016!  Always there to help and provide!  Thanks for everything.


BVIs, March 2016
This is our third trip with Bones & Anna and it just gets better and better.  Fantastic hosts and marvelous food.


BVIs, December 2015/January 2016
What an amazing boat and couple!! We traveled the V.I.'sand were more than taken care of the entire way.  Bones and Anna are so inspiring, theyreminded me to always have fun and enjoy your life.  Thank you for a great trip!!! much love


BVIs, December 2015/January 2016
I have some great friends and we go on some incredible adventures.  This has been one of the top! Of course it is because we are in the BVIs but more than that because wewith Bones & Anna.  Thank you, Thank you, Thank you!


BVIs, December 2015/January 2016
An inspiring and growing experience!  Thank you for the trip of a lifetime!  Such gracious and kind hosts!  Bones & Anna are the best! We truly are thankful for making our holiday amazing. Also, thank you so much for the lovely and thoughtful meals - the love in the food was tasted! I hope to stay connected with you both - our new friends 🙂


March 2015

Our entire crew loved this trip.  Anna and Bones are the most engaging hosts on their beautiful yacht Emily Morgan.  They are excellent sailors but even more extraordinary is the way they can size up what is most important for each guest and how to fulfill that individual interest with out slighting anyone.   Example - teaching Glenn everything he wanted to learn or try out.  He is like a sponge on a boat just loving every detail underway and at anchor.  Bones and Anna included him in every task.  His fiancé loves to relax and enjoy ambience and special canapés.  Everynight Anna and Bones catered to her requests with grace and elegance while simultaneously teaching anchoring techniques to Glenn.  Each guest came home feeling like they were the only ones on the boat and best friends of Anna and Bones.  Our itinerary could not have been better suited for our insatiable desire to sail long transits and snorkel multiple times a day.  In addition, they allotted time for guests to enjoy shore activities.  Our food was plentiful and delicious. Breakfast and lunch as a buffet with multiple gourmet choices. Dinner was a delicious plated meal.  Anna was able to meet all of our special dietary requests with a smile and special attention.
Emily Morgan is immaculate and well maintained.  We were frequently the boat most photographed in a harbor.
We all left the boat fully relaxed but sad to leave our beautiful yacht and lovely hosts.  It was a true vacation above and beyond any expectations. 


Sara R Feb 2014

'Such fun' - fabulous week – re-established my interest in sailing and significantly increased my confidence.  Guest comfort and enjoyment Anna & Bones priority.  A highly recommended experience.


 Paul and Pauline M Feb 2014

We have now settled back in to the home routine - but think everyday how lucky we were to have the holiday of a lifetime. The yacht was fantastic, everything one could wish for. You were brave beyond words to allow us to help and helm your pride a joy. You went well beyond what we should have expected- the perfect hosts, on hand every minute of the day, provided perfect and safe sailing, took us to unbelievable paradise spots with snorkelling to die for!! Our every need was delivered, food at a quality that we could only dream of!


Roger and Ann M Feb 2014

Thank you for a fantastic holiday. Great sailing, fantastic cooking.  We couldn't have asked for more.  Hope to be back soon.


Lauren G November 2013

Atlantic Crossing Las Palmas to Grenada. (19 days across) Amazing opportunity, THANK YOU.  Brilliant food. Especially whilst at sea (Extreme cooking & Baking) Great company onboard + chance to meet a new collection of people.  Loved Grenada.  


Owen D Nov 2013

Atlantic crossing. Wowee...Scary idea but looked after well by Bones & Anna.  Wonderful food.  Grenada ace.  Met lots of good people.  
Richard Oct 2013


Thank you guys for a fantastic trip.  So many good memories. I'll be back.


Sarah R August 2013

What a fantastic time! Thank you so much. 3 totally different days knee/bodyboarding, sailing to Fowey & then spinnaker. 


Tina M May 2013

Thanks for a fantastic holiday and allowing me to practise navigation.  She is a fantastic passage-making boat. Great hosts & food was fab too.  



Amanda B Sept 2012

Thank you so much Anna & Bones.  It has been amazing and your hospitality is fantastic. 


Tim and Bev C June 2012 

Stunning day watching the J Class regatta, mostly sunshine & stiff breeze.  Perfect positioning for wonderful photos of these magnificent yachts.  Thanks so much for making our day out so much  more than we expected.  Truly memorable and so a lifelong memory day.  Hope to see you again.

Leila C May 2012

Everything was great - company, boat, location, food.  What a fantastic weekend. Thanks Bones & Anna 


Kim C May 2012

An amazing time, son up mast! Husband at helm! Daughter on the kneeboard! Fireworks too.  Just a dream come true. 
Lin C May 2012

Thank you for a truly wonderful weekend.  My first ever big boat sail!  Your enthusiasm and patience made for a truly memorable weekend! 


Tricia B Sept 2011

Thank you both so much for your hospitality on Saturday. Edmund and I were made to feel very welcome, the food was fantastic and we really enjoyed the day.


Gerald H Sept 2011

Thank you so much from all three of us for a really great day out on Saturday. From the moment we got on board it was all brilliantly organised and the delicious food and drink seemed to just appear seconds after one or other of you had been actually on deck sailing the boat! It was all extremely professional and we had a great day out.


Neil M Sept 2011

What a wonderful day you gave us on Thursday! We enjoyed everything about it: your splendid boat, the sail before the racing, the relaxed way you conducted the whole day, the lovely lunch and tea and the grandstand position to see the racing. It was great to be there in the thick of it and then come home and see the coverage on YouTube. Brilliant!

CD library, Cell phone, DVD library, DVD player saloon, Indoor audio system, MP3 music server, Satellite phone, 12ft/3m RIB 15hp, Beach games, Kneeboard, Paddleboards multiple, Light fishing gear
Not Insured, Snorkelling gear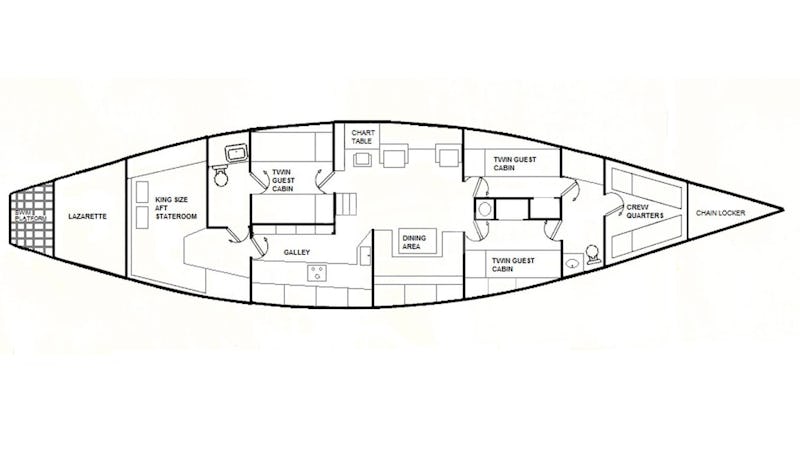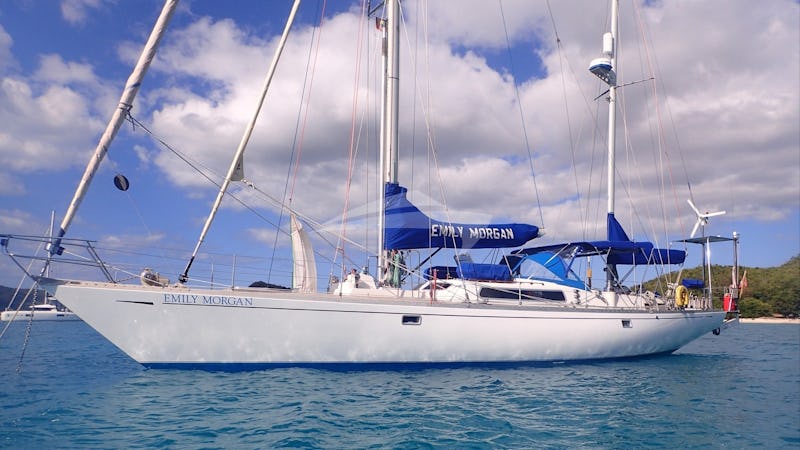 We have identified 3 similar yachts. Would you like to inquire on them as well?
Available in 1 area
Guests 6
44ft 0in / 13.4m
From $12,000
Available in 1 area
Guests 6
42ft 0in / 12.8m
From $10,990
Available in 1 area
Guests 2
46ft 11in / 14.3m
From $10,800