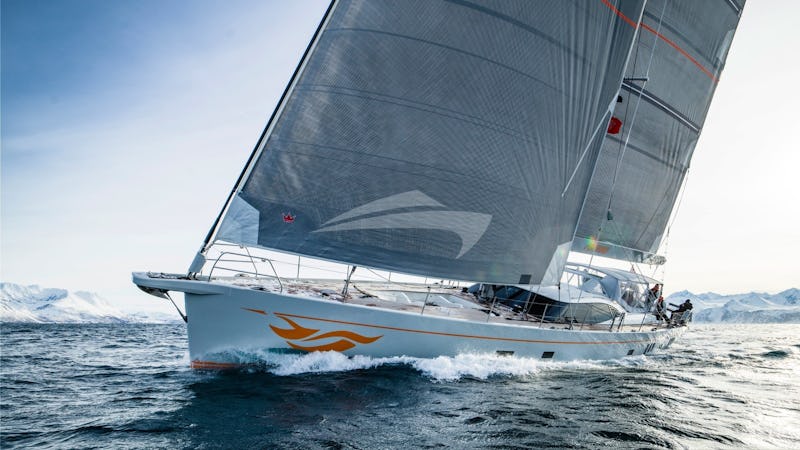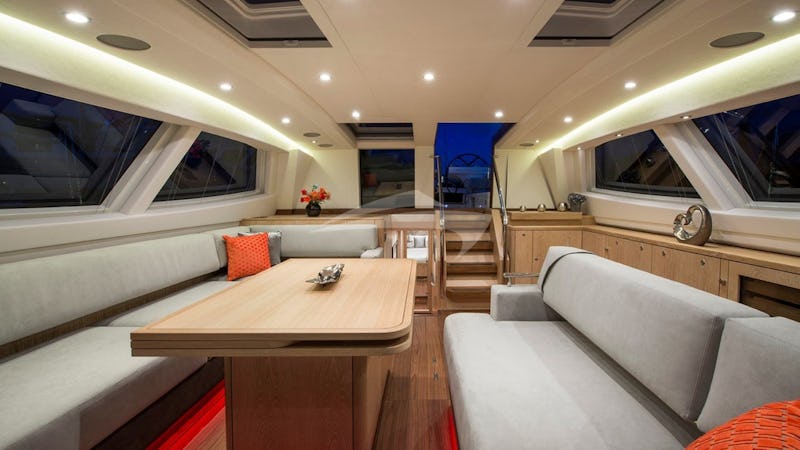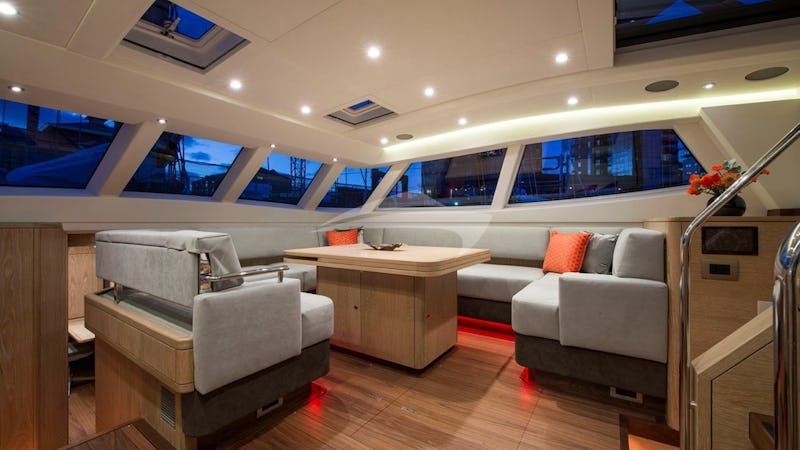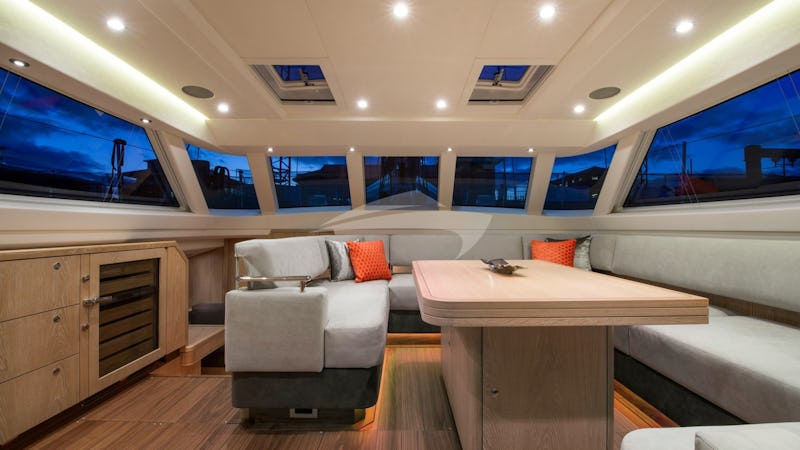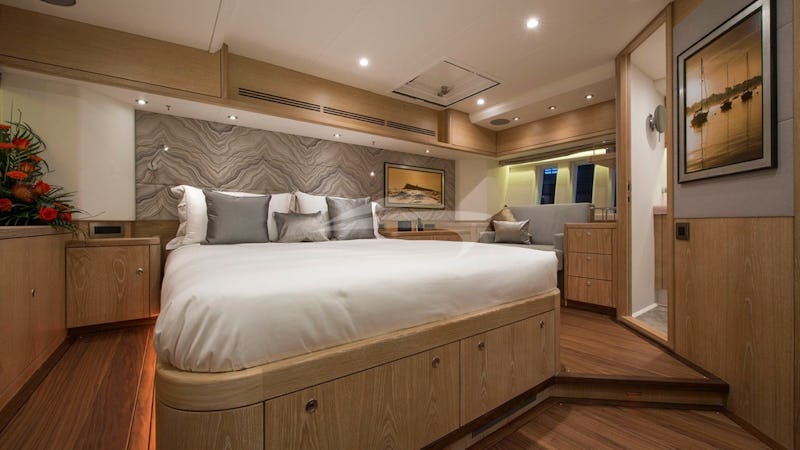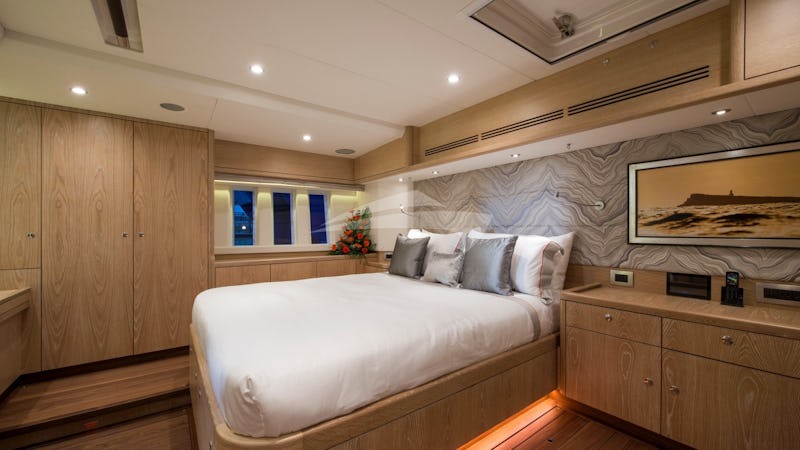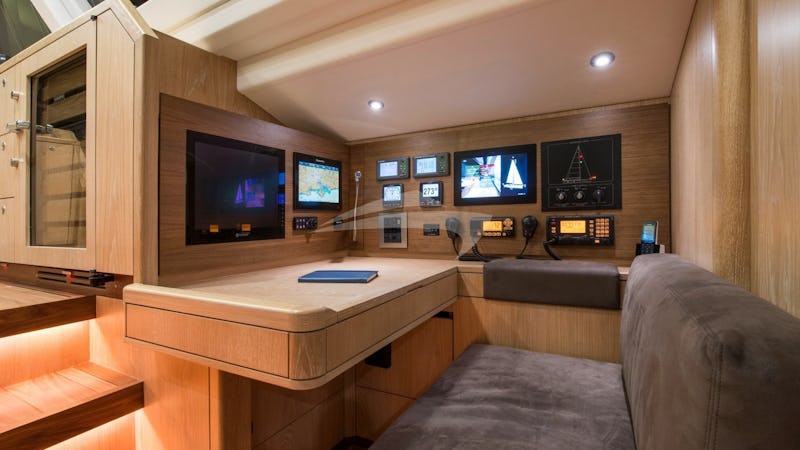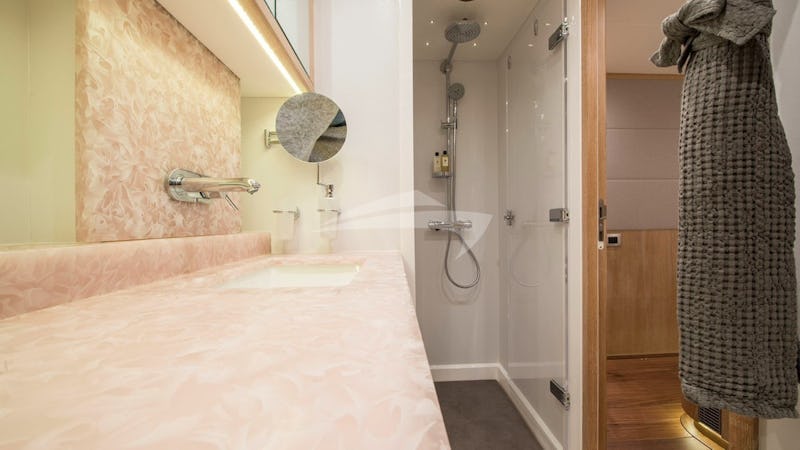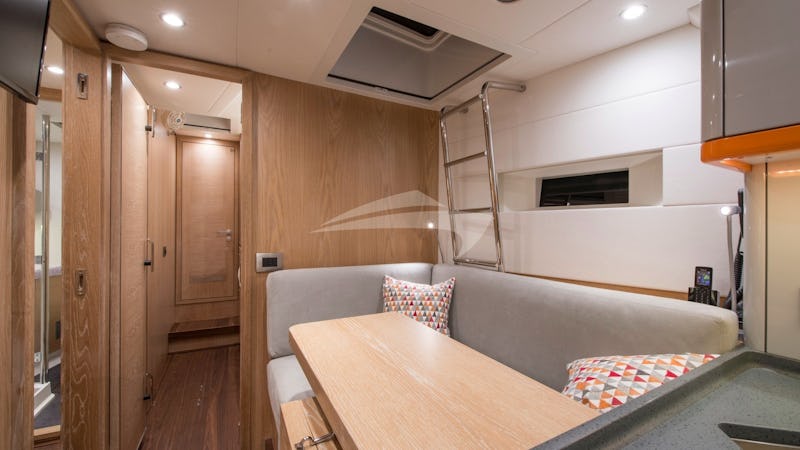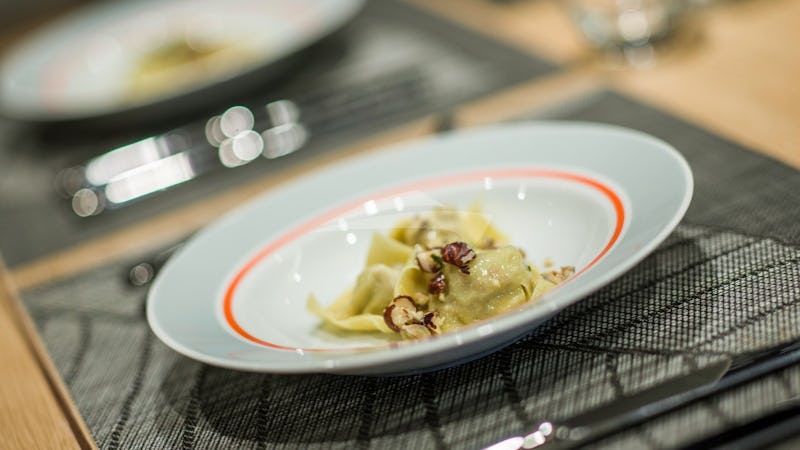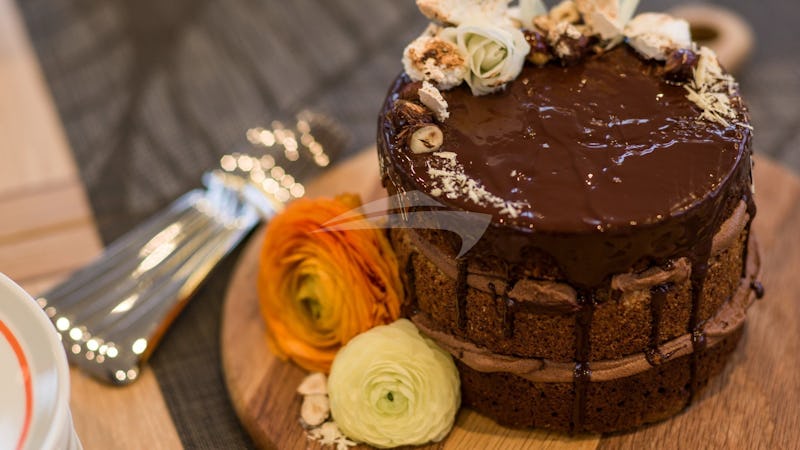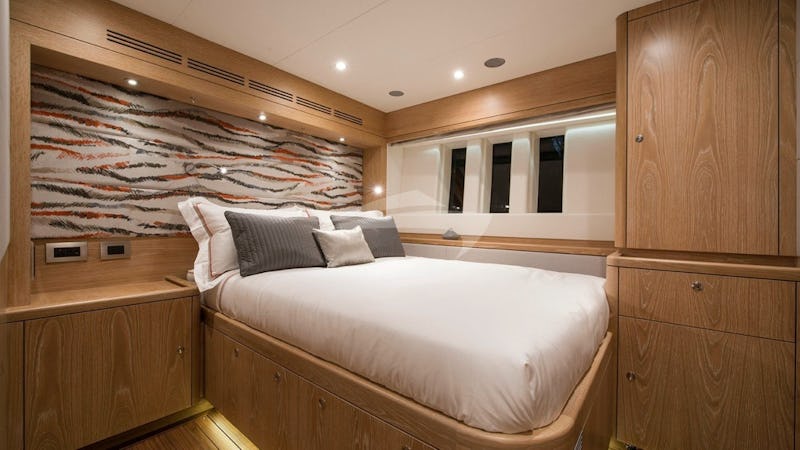 85 ft / 26 m
│
4 CREW
│
FROM $45,000
│
6 GUESTS
85ft (26m)

20ft 8in (6.3m)

9ft 10in (3m)

2016

Oyster Yachts

Rob Humphreys

6

Captain Peter Madej

Not known

8kts (15kph)

None

United Kingdom

1x Cummin QSL9-330 Diesel

No

No
Oyster's trademark full beam master suite offers a spacious retreat with signature seascape windows framing the view, wherever you are. A full-sized walk-around double bed is complemented by a comfortable settee, a vanity table with ceiling height mirror hiding, a TV screen and a double wardrobe offering plenty of stowage for your evening wear. Two further aft located double state rooms sleep four, offering similar amenities and conveniences as the master suite. In all guest cabins the TV screens are smartly hidden behind framed artwork. Depending on the guests preference the midship cabin can be employed either as a fully equipped office, or as a further en-suite single cabin.

Captain: Peter Madej
Peter has worked full-time on offshore sailing yachts for 14 years. Nearly half of that time he's dedicated to the ocean racing, and the other half to expedition sailing and cruising some of the most remote areas on Earth. He started to work as a captain quite early, at the age of 22, when he took over legendary maxi ketch Steinlager 2 which won Whitbread Round the World Race 1989/90 under the command of Sir Peter Blake. After that, Peter focused on modern ocean racing yachts and by the age of 25 he's won two transatlantic races and stood on the podium in most of the major offshore races in Europe and the Caribbean.
At the age of 26 Peter changed his career path and focused on exploration and cruising remote areas. First few years he's dedicated to South America and SE Asia, where he's been sailing on all-carbon Swan76. He'd a chance to explore and host charters in such amazing cruising grounds as Komodo, Borneo, Palawan or Phang Nga. Meanwhile, his sailing dreams evolved towards high-latitudes.
Together with his sailing partner, Peter created a project, which operated in West Greenland and Nunavut one of the best expedition sailing yachts in the world, a 100ft one-off expedition schooner with enormous autonomy and ice sailing capability. The main focus of the project was on providing the platform for ski-sailing, climbing, wildlife observation & photography, documentary film production and high-quality adventure sailing in some of the most remote areas of the Arctic.
Peter is highly specialized in operating sailing yachts in remote locations and providing the platform for ski-touring, climbing, diving. He is very passionate about nature and has an incredible record of close approaches to wildlife, both at sea and on land. His vast offshore sailing experience (200.000Nm and 20 ocean crossings) contributes a lot in safe and smooth operation in some of the most complex sailing grounds that offer unique sailing experiences.
Peter will be joined by a chef and mate to provide superior hosting and catering to guests.
Stewardess: Holly Smitham
Holly is from Cornwall, England and spent her childhood enjoying the delights that Cornwall has to offer. Holly's love for the sea started at a young age, first with gig rowing and into her teenage years surfing. Her passion for exploring the world and surfing has taken her to many different countries including Australia, Morocco and Sri Lanka. After escaping the Cornish winters, she returned back home where for 5 years she managed the front of house team in a busy beach side restaurant. During her time at the restaurant Holly trained to become a Professional barista.
She discovered the yachting industry when she met Tim. Coupled with her experience in hospitality and his as a Yacht master instructor, they decided to explore the opportunities that yachting had to offer full time.
Holly has obtained her Powerboat level 2, VHF short range certificate, Level 2 food and hygiene as well as STCW10 and looks forward to making your stay on Firebird a memorable one.
Mate: Tim Jones
Tim is from Falmouth, UK, and has spent his life immersed in the ocean. His childhood was spent sailing and racing on the family boat, where his passion for the sea was sparked. The summer of 2008, aged 18, saw him qualify as an MCA/RYA commercially endorsed Yachtmaster Offshore and within a couple of months become a Yachtmaster Sail Instructor as well as an Advanced Powerboat Instructor.
Skiing was also a major part of Tim's upbringing, when his summers were spent at sea the winters were up in the mountains. From the time he could walk he had skies strapped to his feet, on family holidays and then alpine racing from the age of 12, which he continued to his early 20's. He also spent time living in Courchevel, France working as a Ski Guide. At Plymouth University, whilst studying for a BSc in Environmental Science, Tim took to the sea again and trained as an HSE Commercial Scuba Diver and is also a PADI Rescue Diver.
Subsequently, having worked on an 47m motor yacht, ensures that his level of service, be it in the water or on deck or even on the mountain, is unparalleled.
CD library, Cinema, Games console, Indoor audio system, Satellite phone, TV saloon, Wi-Fi, 14ft / 4.50m 0hp RIB, Paddleboards multiple, Wakeboard, Water skis - adult, Fishing gear - heavy
Not Insured, Snorkelling gear, 1 Compressor, 6 Tanks, 6 BCs, 6 Regulators