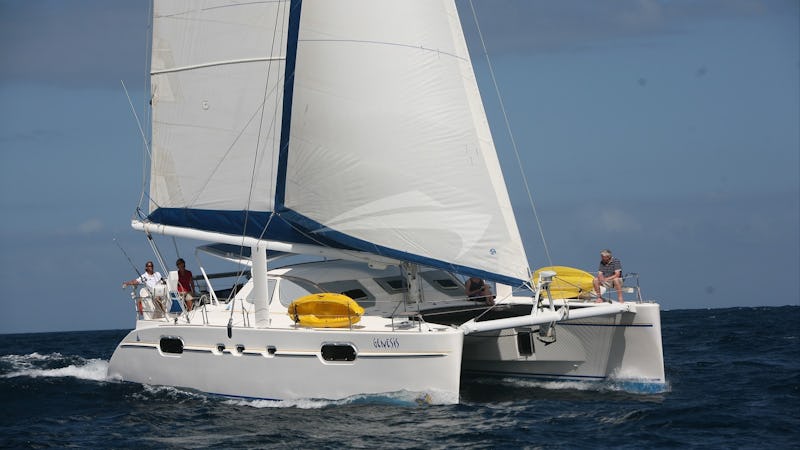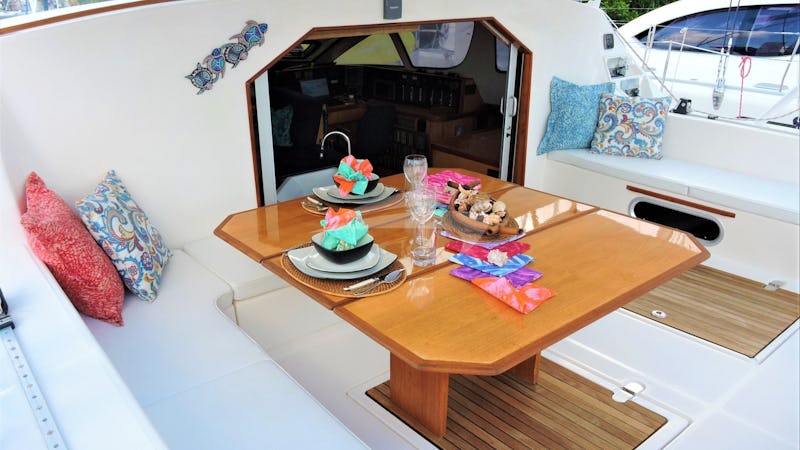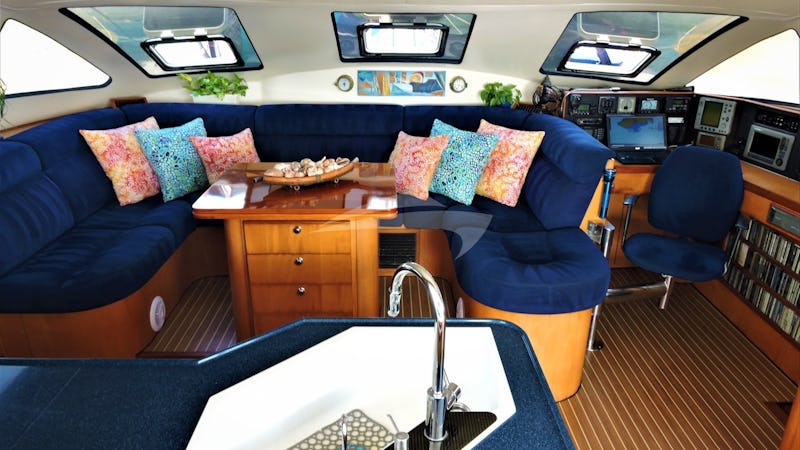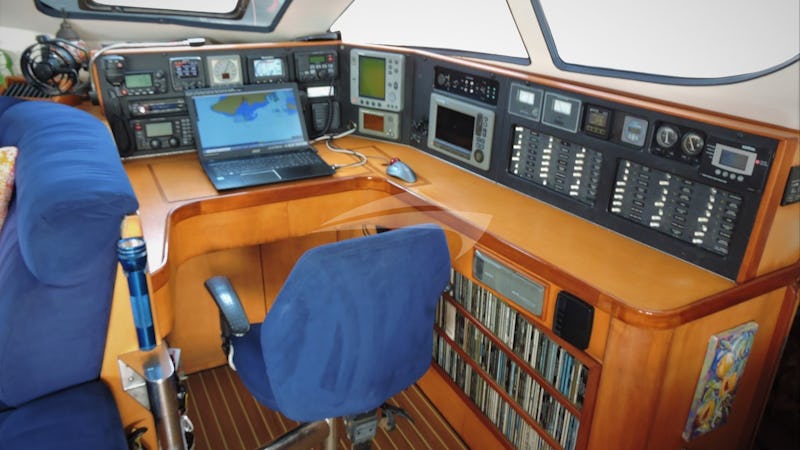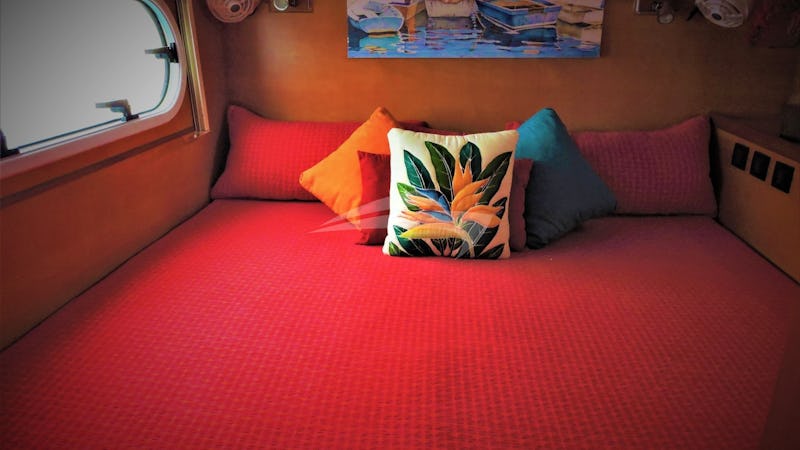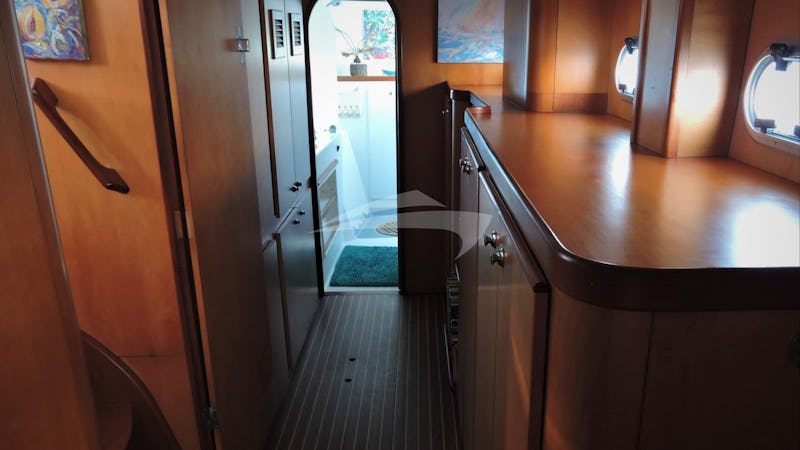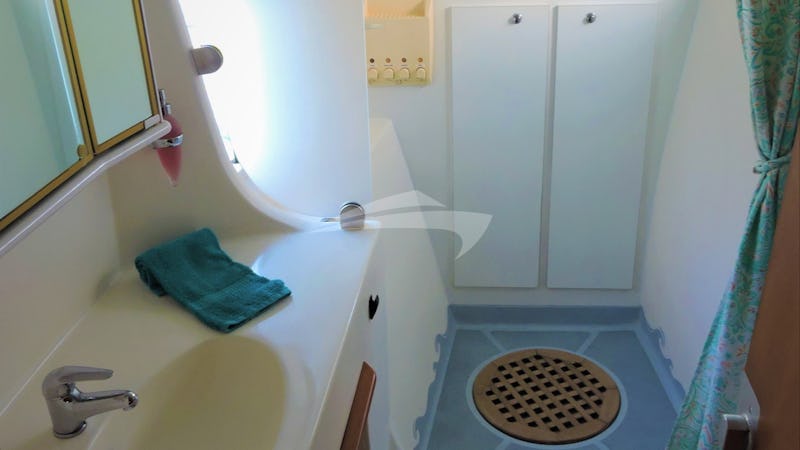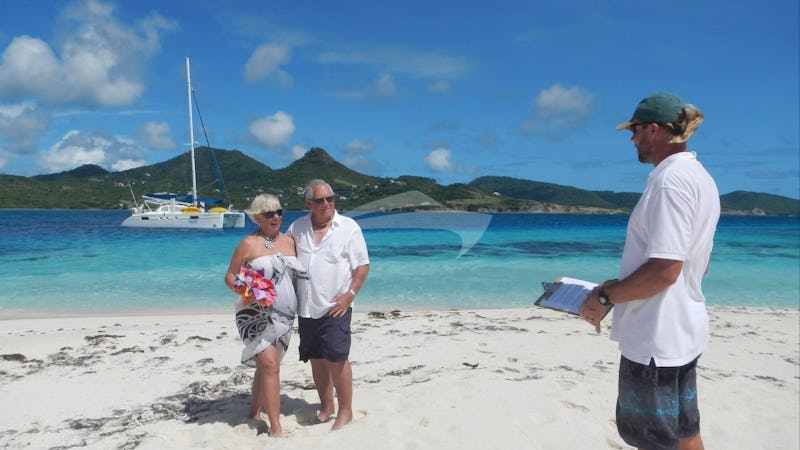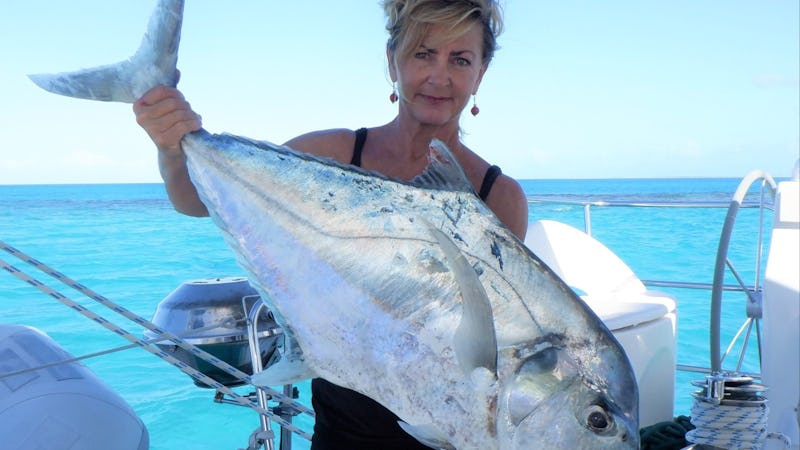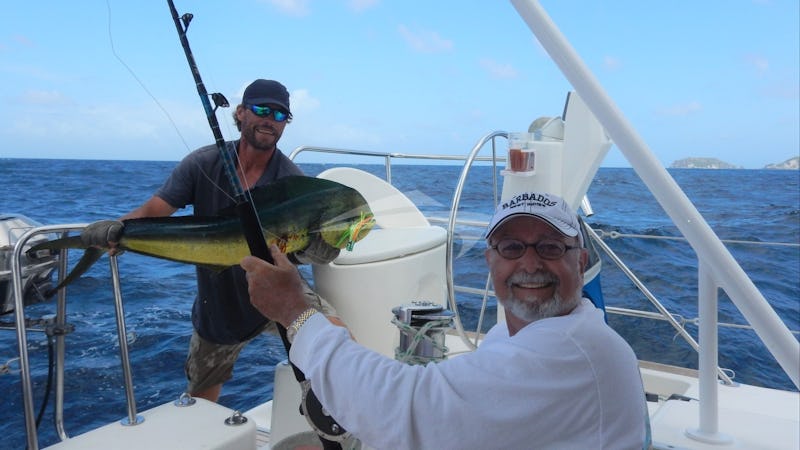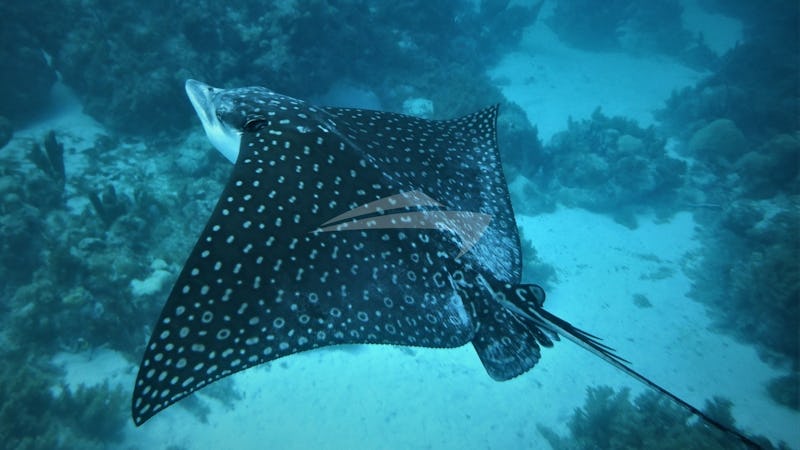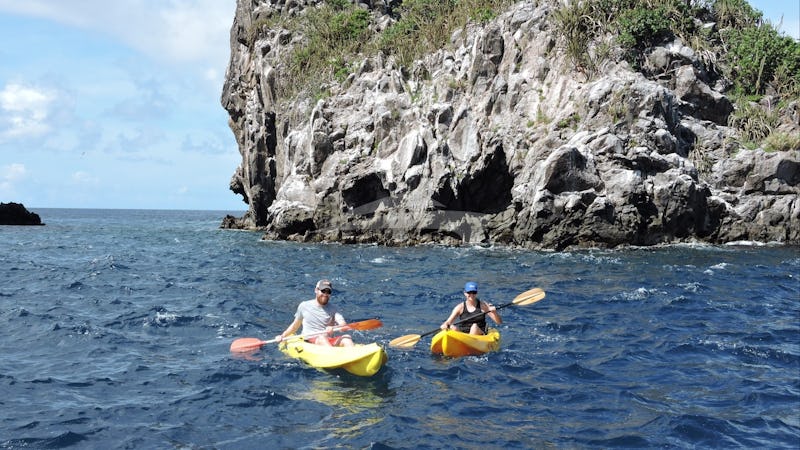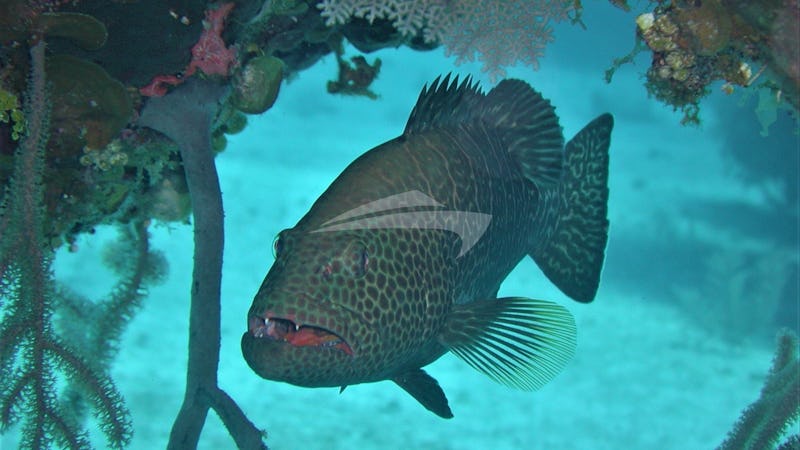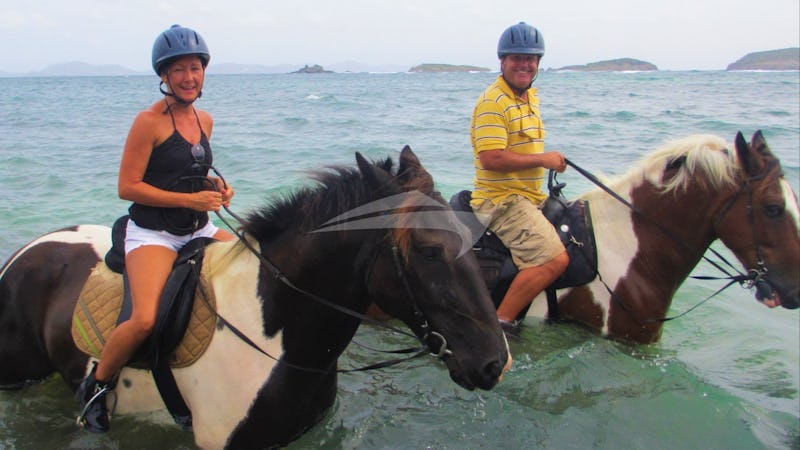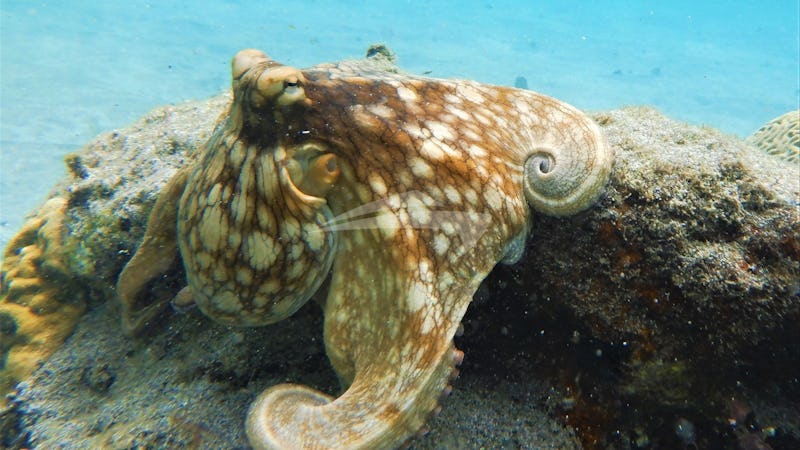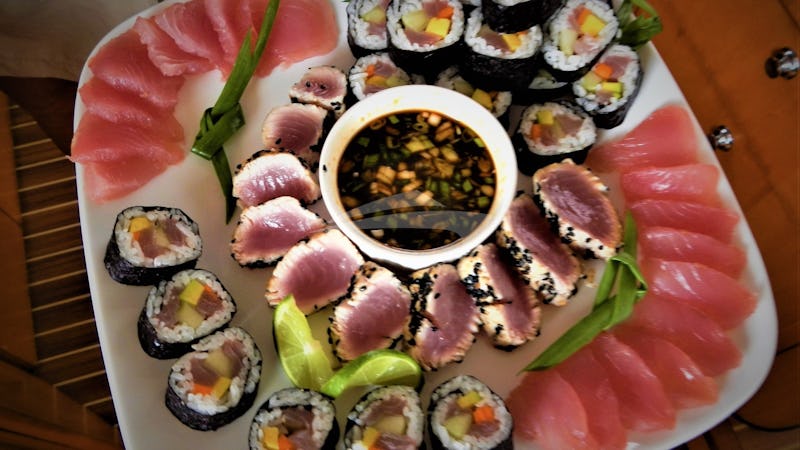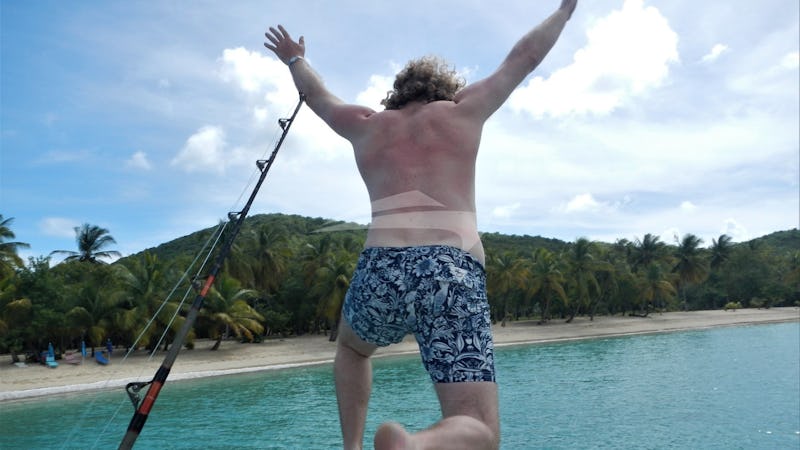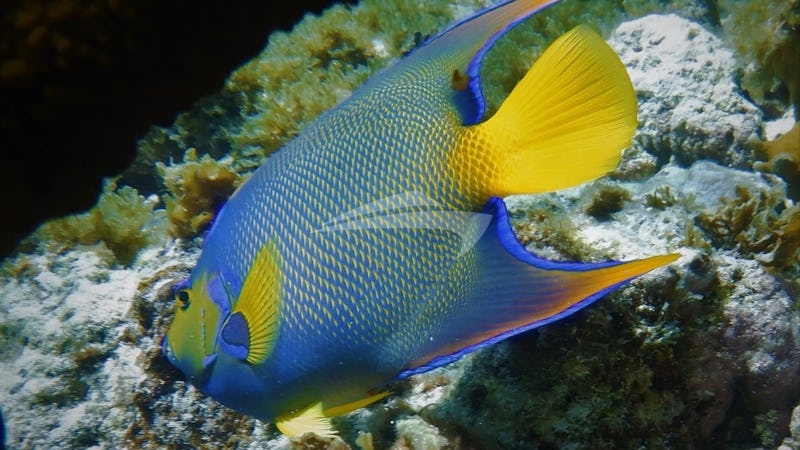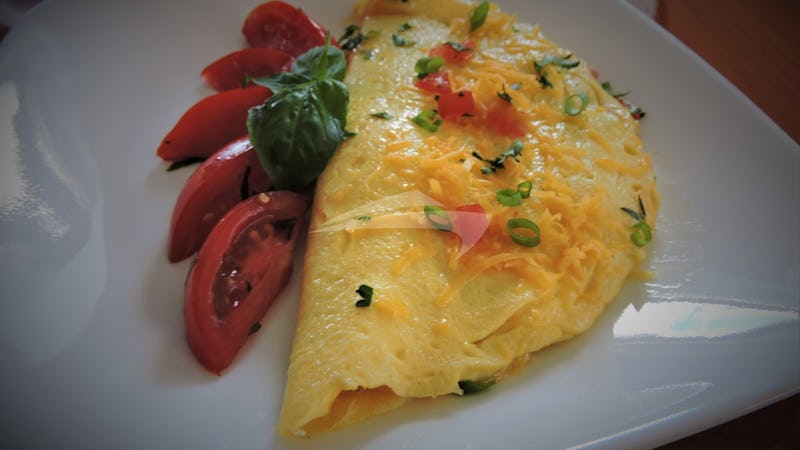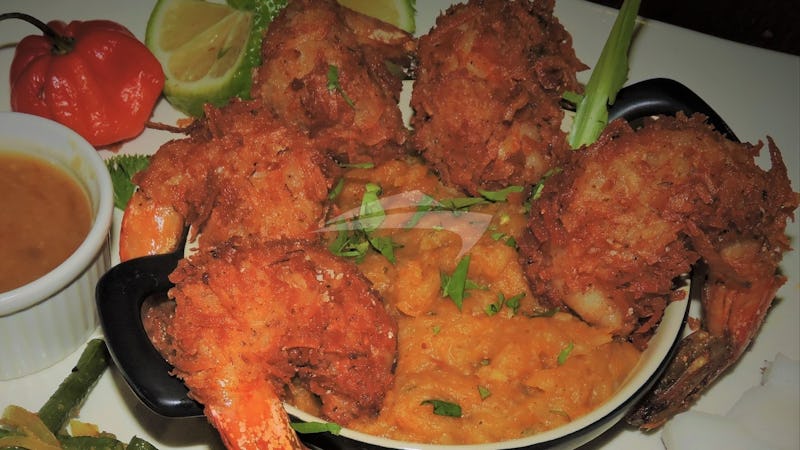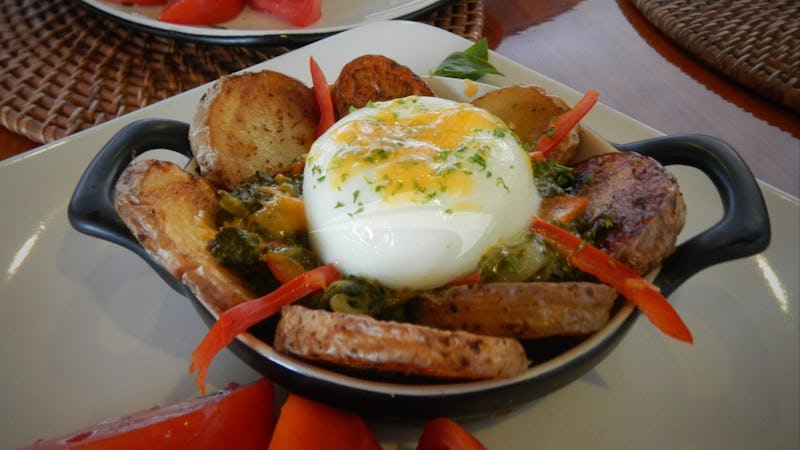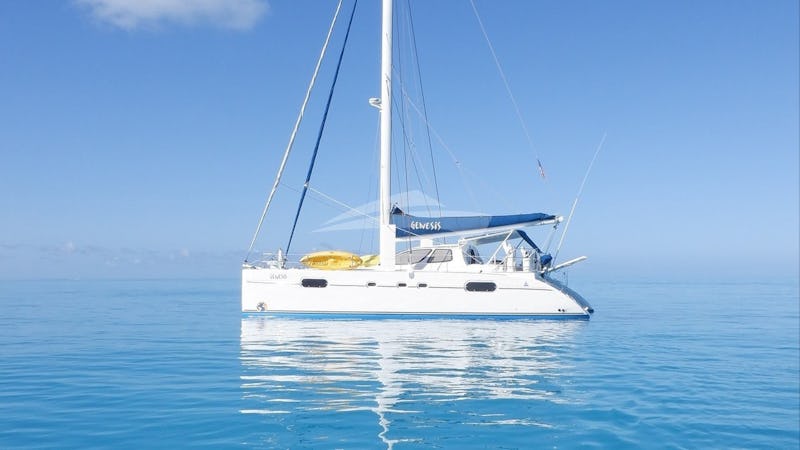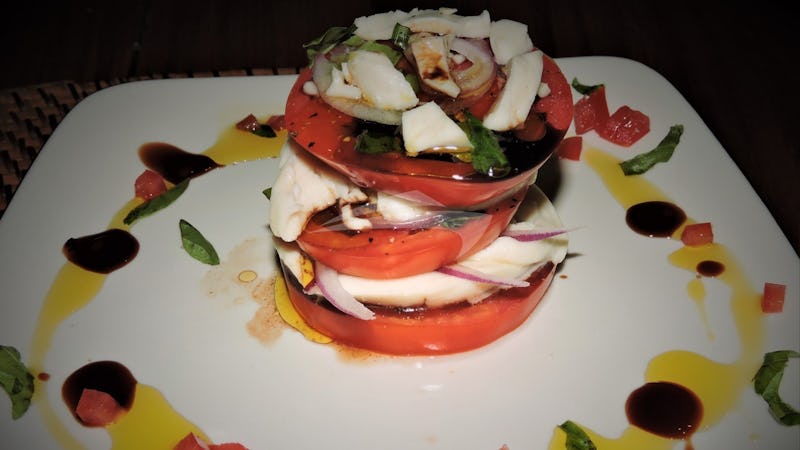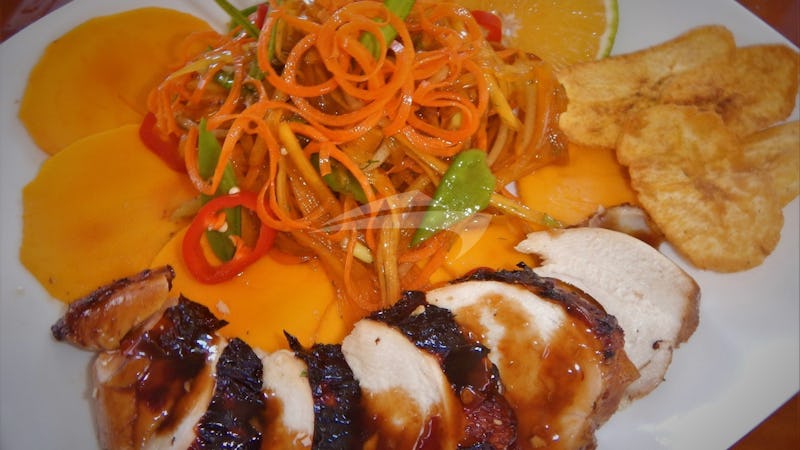 Charter This Yacht
46 ft / 14.3 m
│
2 CREW
│
FROM $10,800
│
2 GUESTS
46ft (14.3m)

24ft 11in (7.6m)

4ft 3in (1.3m)

2000

Catana

C. Barreau

2

Captain Petr Stejskal

2019

8.6kts (16kph)

None

United States

Yanmar

No

No
GENESIS  devotes one hull to one couple master cabin  cabin. One hull is devoted to the Master cabin with a king size bed and very spacious guest bath with shower.
GENESIS is fully air conditioned through out. Crew has a separate head and shower.
Captain: Petr Stejskal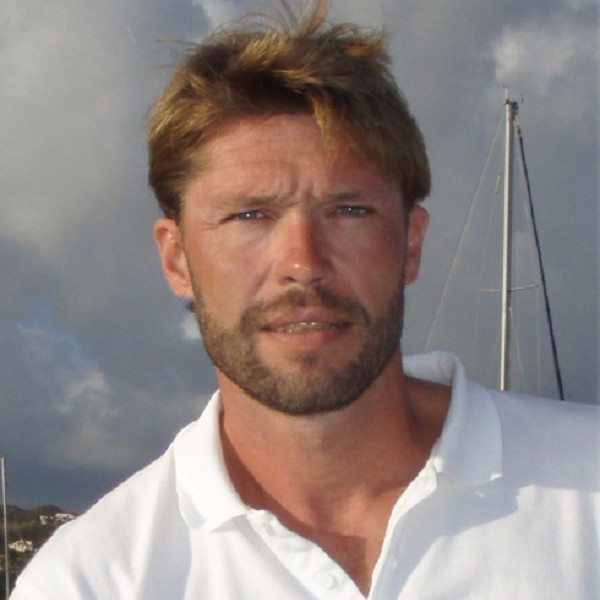 Captain Stejskal was born in the landlocked country of Czechoslovakia. He eventually found his way to the sea to attend the Maritime Academy of the Ukraine. It was here on the black Sea that Petr fell in love with sailing. In 1989 he graduated with a Master's Degree in Marine engineering and headed out to sea.
For the next several years he traveled all over the world on merchant ships as an Engineer Officer. In the early nineties Petr moved to the United States where he founded and operated a yacht service company. When he wasn't working he was sailing . . . taking trips to the Bahamas, Gulf of Mexico and the Florida keys.
A few years ago Petr heard the call of the Caribbean, packed up the shop and sailed to the Windward Islands to do what he loves best. He spent the better part of his time there exploring the jewels of the Caribbean. Now he would like to share these treasures with you.
Petr has over fifteen years of experience as a skipper. He holds a Captain's License, A Merchant Marine Document and licenses in First Aid/CPR, Marine Radio and Amateur Radio. He speaks fluent English, Russian and Czech.
Chef & Stewardess: Tracy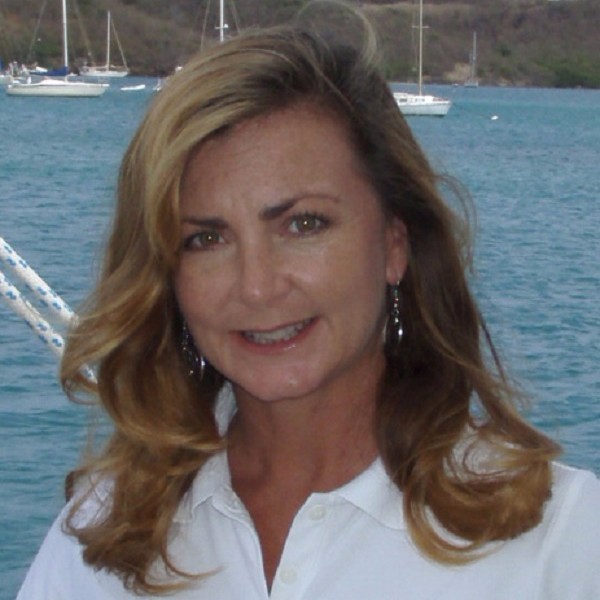 Tracy was raised in the rolling hills of North Carolina. She eventually made her way to the East Coast to attend college. Disregarding her parents' wishes to return home for summer break, Tracy eagerly accepted a cooking position aboard a sailboat in the enchanting waters of the Bahamas. While in the Bahamas, she learned to prepare conch (known as lambi in the West Indies) and to catch, clean and cook the "Catch of the Day" – Caribbean style. She was "Hooked"! Every summer thereafter she could be found sailing about the islands.
Even after graduating with a degree in Marine Biology, Tracy chose to continue creating culinary delights aboard yachts in the Caribbean. She returned stateside and for the past fourteen years has worked exclusively as Chef/Mate on a privately owned yacht.
Now, Tracy – your own personal chef – invites aboard GENESIS and looks forward to tempting your taste buds with exotic and intriguing Caribbean flavors. All you need to bring is your appetite.
February 20-27, 2014
 
Wanted to say "thanks" for a wonderful 6 days with the both of you. The final 2 days at Spice Isle were a major disappointment - largely because the food paled in comparison to Tracy's cooking.
 
We will be talking up your charter for a while to come so don't be surprised if you get some new clients in the near future. 
Until next time...??
 
Dan

Hello Captain Petr & Tracy!!
Thank you again for such a memorable and wonderful experience that we will remember forever.  As we reflected back on the trip, we couldn't believe how many things we did, places we saw, and new foods we tried.  Everything was just amazing! We haven't gotten through all the pictures yet, but attached are a couple for now.  We also loved all of Tracy's (pictures) which was such a nice bonus.
(We go) back to work tomorrow, but we'll certainly stay in touch.
Carrie & Joe
St Lucia – Grenada
Honeymoon 8/22 -8/29 2013

GENESIS Guest comments from broker's check-off form
 
"GENESIS (with one hull dedicated to two guests in an en suite king master) is perfect for a couple!   Tracy and Petr are a blast – so much fun and so flexible and easy going.  Tracy really listened to what we said we wanted (to eat).  The food was fresh, clean and light, but we also got dessert every night which I loved and said I wanted on our trip."
 
Regarding the itinerary, "I don't have one bad thing to say."   I "will hope for the day I can email you (the broker) and say we are doing this again.  Maybe in a few more years."
 
The guests would definitely charter with Tracy and Petr again, "Just need to figure out an excuse and way to do it."
 
Any suggestions for improvement?  "No!"
July 2013

(Tracy and Petr) were wonderful, accommodating, competent and a pleasure to be with.  A hearty welcome with a wonderful lobster salad to start.   Tracy is a marvel.  The meals were spectacular in every way. A wide variety of food, superbly prepared and beautifully presented. I spent 30 years in the shipping business and Peter is among the most accomplished captains I've seen. He is a wonderful sailor, an extremely competent engineer and a pleasure to be with.  

 
GENESIS is wonderfully equipped for a couple with a larger stateroom, more storage and a nicer head than anyone would expect on a 47' boat.  The boat was immaculate and remained that way throughout our trip.


The trip far exceeded our expectations. We would do this again in a "heartbeat" and would highly recommend it to those couples who want a tailor-made vacation in a beautiful part of the world with a crew who knows the water and is a pleasure to be with.


June 2012
We could not imagine a more perfect experience. We talked on the way home.."what would we change or improve?". We could not come up with a single thing...and I have lived my professional life in a world of continuous improvement. And not only could we not find anything that could be improved, we both concluded that our expectations were exceeded at every level. You guys are so attentive to every detail. You know the true meaning of exceeding expectations to the point that I just can't imagine how we could ever top this vacation experience. I hope you know how all your efforts are recognized and sooooo appreciated. Simply a once on a lifetime experience we hope to repeat with you. All the best. Gary and Cindy
May 2012 - Two week charter
Petr and Tracy,
We think that we hate you both!  We have eaten in some well praised restaurants since leaving the Genesis, but have yet to find any food to compare to the expertly prepared cuisine on the Genesis.  We have been spoiled.  And now that we are home  I, Chuck, don't know how I can compete with what we had on the Genesis.
We have talked about our experience and can hardly find anything that could have been done better – great job.
You will hear more – it is Sunday night at midnight and we just got home.
Comments from the same guests after they got home:
How can we adequately thank you or describe what a wonderful time we had aboard the GENESIS!
Meeting the two of you brought sunshine to our trip (literally). The islands are beautiful enough but, with your efforts, everything seemed a little more brilliant.
The sailing was wonderful, masterfully performed and safe. The GENESIS is a fine boat that is handled by a fine crew.
The food was delicious and plentiful, it was also creative and beautifully presented by a wonderful chef. It was also pleasing just to see the two of you work together so well.
You both are perfect hosts and you strive to cater to our every need and desire – thanks!
And in addition to all of this – we like you and consider you two new friends. Please add us to your long list of friends and satisfied customers.
We will miss you and this Eden as we return to our other lives.
Thanks for all you have done for us.
Chuck and Regina
3/27/12

Honeymoon guest comments:

Thank you for an amazing time.  We could not have imagined a better honeymoon or a more beautiful way to start our marriage.  Everything about the trip was top notch.  The scenery, the sailing, the ship and, of course, the meals! 
We had no idea it would be this luxurious and wonderful. 

You truly exceeded all of our expectations.  Petr, we felt completely safe in your capable hands.  Tracy, please write a cook book.  Your food was amazing!  Thank you for everything.

Elizabeth & David


3/04/12

Honeymoon guest comments:
Genesis means (a) new beginning and what a fabulous one it has been for us on our honeymoon!  After researching vessels and charters and destinations, trying to "read between the lines" of internet advertisements, we most definitely found the PERFECT charter vessel, Captain and Crew/Chef.  The exhilarating sailing, the professional handling of GENESIS was absolutely thrilling.
Delicious meals & snacks; all fresh, gourmet delights were an additional bonus!  Your knowledge of the islands and the inhabitants led us to onshore fun discovery and great times!   Most memorable was being in on the local jam session with Mr. Pleasure, the self-appointed King of Chatham Bay and his bongo playing Rasta "band."
All has been delightful.  We hope to reconnect with you again soon and often, here, in South Carolina, or wherever we can enjoy your company.  Thank you over and over for the absolute minute attention to every detail throughout this incredible journey.
Did we mention swimming with the turtles, laughing & dancing on the deck,  winning at "name that song & singer," never duplicated napkin rings & champagne pouring perfection?    -- Robin
Ditto all of the above!  Y'all are great.  This week couldn't have been better . . . my highlighs were experiencing some true Caribbean culture at Saltwhistle Bay and at Chatham Bay with "the King himself."  The best food onboard that I could ever imagine.  Great sailing – I could go on and on.  Great boat – I'm sold on cats for Caribbean cruising!  THANKS!    --Tom
We LOVED Petr and Tracy and Genesis was an amazing boat. Our recommendation to anyone that asks would be DEFINITELY charter Genesis.


February 2012

Words cannot describe the Charter on the Genesis. It was AWESOME!! We had a great time, the food was five star, the vessel was immaculate, The service was five star, Petr and Tracy were awesome, fulfilling your every want and need. The Captain was an excellent guide.

We came home with tons of great pictures and memories. One of our best adventures to date. I could go on forever about how much fun we had.

Thanks for all of your help, and for steering us in the direction on the Genesis and Crew.



April 2010

The boat is great: highest quality in everything, very well equipped ( e.g. desalination, sound systems, ice making, hot water everywhere ) and exceptionally well maintained.

The layout is terrific for the one couple who are guests: an entire pontoon devoted to a king size bed, storage, and a large head and storage – not to mention great cross breezes from portals that are larger than any other cat we saw on the water.

Tracy and Petr are a great pair: always friendly and attentive without being intrusive, extremely hard working, and totally dedicated to the comfort and wishes of their guests. They're also clearly appreciative of the compliments and thanks of their guests. They're a generous spirited duo!

They are always on the lookout for special touches - e.g. the Santa hats on the first night in honor of Kathie's Christmas gift, the disc with the trip's picture, the man-of-war capture and explanation.

The cuisine was great: no two meals the same, great flavors, imaginative and appealing presentation. Tracy is a very talented chef, cruise aside.

Petr was our type of captain: in the water with us looking for turtles, proud of getting the best anchorages, clearly in love with the art/craft of sailing, committed to catching a fish.

Hope this is helpful. We'd of course recommend Genesis without qualification.

March 2010


"The boat, captain, crew, experience were understated in your description. The experience far exceeded expectations. The last day (the yacht) was as immaculately clean as the 1st day. Meals all 1st rate, 5 star each and every meal."

March 2010


Tracy and Petr - this is probably the best holiday we ever had! The boat is immaculate and we like it that way ... as you do. The food was superb and plentiful ....too plentiful. And last but not least we enjoyed your company. All this set against a backdrop of St. Vincent & the Grenadines - how can it fail to be a wonderful holiday? Thank you so much for everything. We hope to see you again soon.

Christmas 2009 / New Years 2010 charter guests


Petr & Tracy-thank you for an incredible Honeymoon!
Thank you so much for all the new memories-snorkeling!....in actual water! ( : ....and with turtles. Passion fruit shots.....Stingray good eats......Bioluminescence! GIgnormous Lobsters!Trunk fish slides & flying ganards!
Hope to see you again soon. Our door in California is always open to you!

CHEERS!
Christy & Kent May 2009


"I loved Genesis and would have no reservation to book it. It is clean, has nice cute appointments and the crew are personable and appear to really enjoy what they do … only 2 pax but great for this!"

Broker attending Antigua Charter Show
Our first sailing charter was one of the most delightful weeks in our lives. Yes the Grenadines are lovely; the turquoise seas gorgeous, the palm-treed beaches enchanting, the villages quaint and the people friendly. But to visit such a paradise on the beautifully built and immaculately maintained S/Y Genesis, in the exquisite company of Petr and Tracy Stejskal was divine.
We had dinner with Felicity and Joe last night - Caribbean theme in the cold of England - great fun!!!! Joe and Felicity kept on talking about how wonderful you were all evening and so I even think the other two couples were getting enthusiastic.!! Joe gave me a copy of the letter he has written to you both - which is a wonderful testimonial. Well done, you certainly made a hit with them and Joe said how thoughtful and kind you were to him all the time and anticipated their every move. Joe said he only had one complaint - there was too much wonderful food!!!

I saw Joe's superb photographs and now I know what you both look like and saw Genesis and photographs of some of the wonderful meals you prepared Tracy - all looked such fun.
I hope that I can get more charters for you and I hope you have a Happy Christmas and a Prosperous New Year.
December 2008
WOW! Fabulous meals, beautiful scenery, new friends. An amazing week beginning with the rocking waves to the very end with the rock star. Thanks for creating beautiful memories for us.
I'm already scheming for another trip - St Martin perhaps??? Thanks again for an amazing vacation. It will be an anniversary and birthday celebration to remember.
October 2008
"When we finally reached Union Island after a wonderful trip through Bequia, Mustique, The Cays, PSV, you reached into the depths of your resources to make our every whim and wish come true, 'bakes included'.
What a professional hard working, sensitive, generous, competent and lovely couple you are. We will not hesitate to recommend the " Genesis " experience. Thank you for giving us such a fantastic holiday and for your delightful company.
Charter guests from England

P.S. Your crab backs are historic. The Key lime pie to die for."

December 3rd, 2008.
 
While the wind and sea conditions did not inspire us to spend much time in the water, the weather gave us other benefits. Petr had the opportunity to demonstrate his superb seamanship and to give us exhilarating rides at high speed. His love of sailing shone from his face. And the memories of our time we had to spend with the lovely and vivacious Tracy will live with us for a long time.
The sumptuous cuisine prepared by Tracy was a feast for the eyes as well as the taste buds. She has acquired a large and varied menu of dishes she excels at cooking and presenting. We ate like royalty!
Petr and Tracy are a great team. There is much to do on a boat and even more with guests. Petr takes the lead on sailing with Tracy as crew, while both Tracy and Petr look after the guests and maintain the habitat. They were always at work seamlessly preparing food, cleaning up after meals, housekeeping the boat and the guest quarters, and catering to our needs and wishes. We were pampered and spoiled, and we are not ashamed to admit 'w e l i k e d i t.'
The only downside to the voyage is that any chance of us ever chartering a different boat has been lost – we just could not choose second best.
We wish you, Petr and Tracy, good health, safe passage, and much success in the future. Your new friends, Diana and Ken
GENESIS CHARTER,  FEB 20-27, 2009
Another successful charter!!!! Thank you both for all of your help!

Tracy n' Petr on GENESIS February 2009
We have just returned from our trip aboard the Genesis with Tracy and Petr Stejksal. What an amazing week it was!
As you know, we had never been on a sailing vessel of any kind – not even a sunset cruise. We wanted to do something special for our 25th wedding anniversary and sailing seemed the best way to see The Grenadines after reviewing other options. So we took the chance and we were not disappointed.
There is no question the islands are beautiful but Petr and Tracy's willingness to share their knowledge of sailing and the area made it that much more enjoyable. They both made us feel comfortable and welcome on their beautiful and immaculate vessel. We thoroughly enjoyed sailing. While sailing, Petr and Tracy, very conversational, would let us know what was about to occur and expect. Their willingness to make sure we were comfortable and at ease was very appreciated.
But even before we boarded the boat, I knew we were in capable and professional care. The email to let us know they were expecting us, the list of toiletries we would find on board so we didn't have to waste space in our luggage for those items, to making arrangements for an island tour. Based on our preference sheet, they were able to make suggestions on the activities we would enjoy at each location no matter where we picked. Such personalized service was amazing.
What was even more amazing was the food. "Cook" seems very inadequate for the meals prepared on board by Tracy. More like a feast for your eyes. But, we soon learned, divine to eat as well. We looked forward to every meal in anticipation of the creative masterpiece placed before us! No detail overlooked.
CD library, Cell phone, DVD library, DVD player saloon, Games console, Local TV, Satellite phone, TV saloon, Wi-Fi, 12ft/3m RIB, Board games, Floating pool, Kayaks multiple, Kite board equipment, Bicycles multiple, Book library, Deck shower, Big game fishing gear, Light fishing gear, Hammocks, Ice maker, Owner operator, Special diets
Not Insured, Diving by arrangement, Snorkelling gear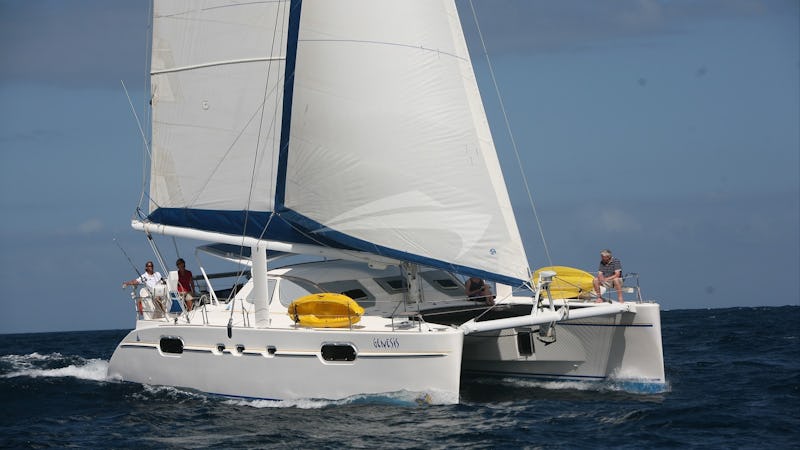 We have identified 3 similar yachts. Would you like to inquire on them as well?
Available in 1 area
Guests 6
42ft 0in / 12.8m
From $10,990
Available in 1 area
Guests 6
55ft 1in / 16.8m
From $10,400
Available in 1 area
Guests 8
71ft 10in / 21.9m
From $10,200