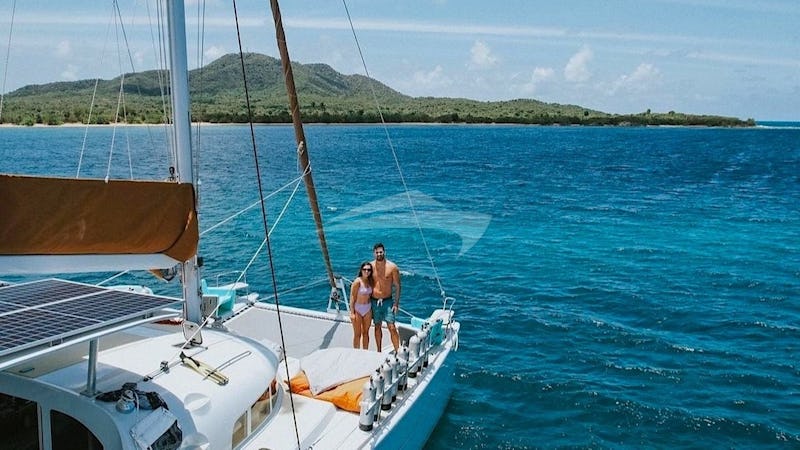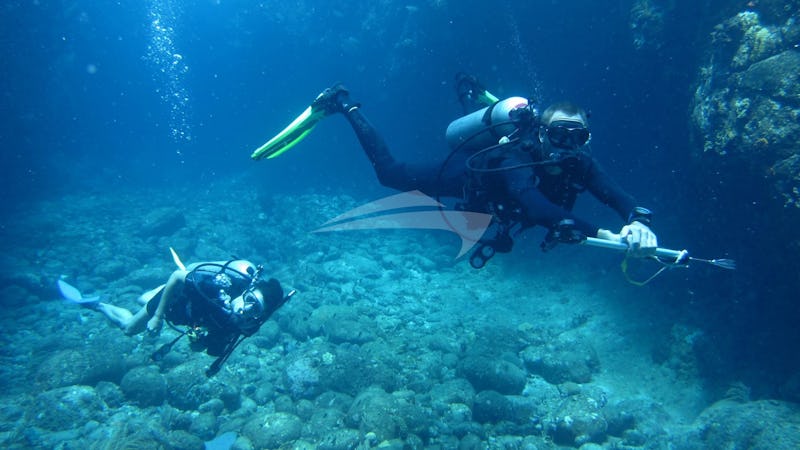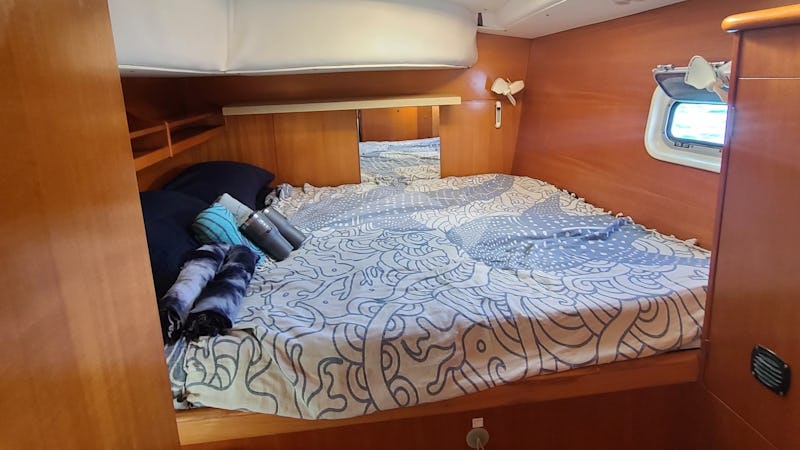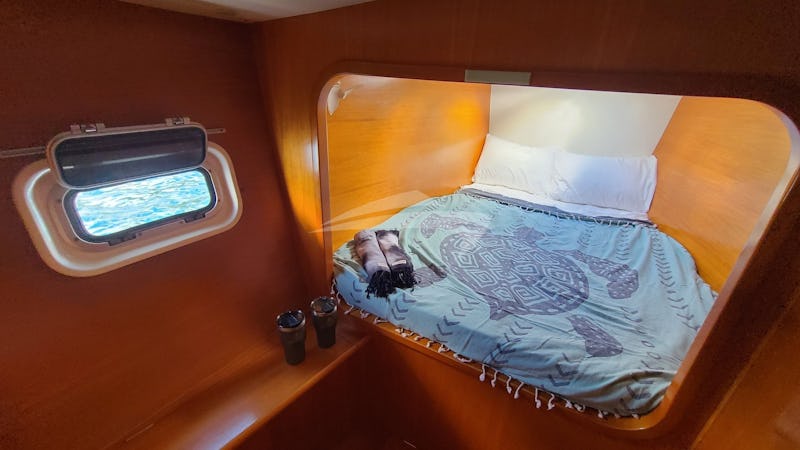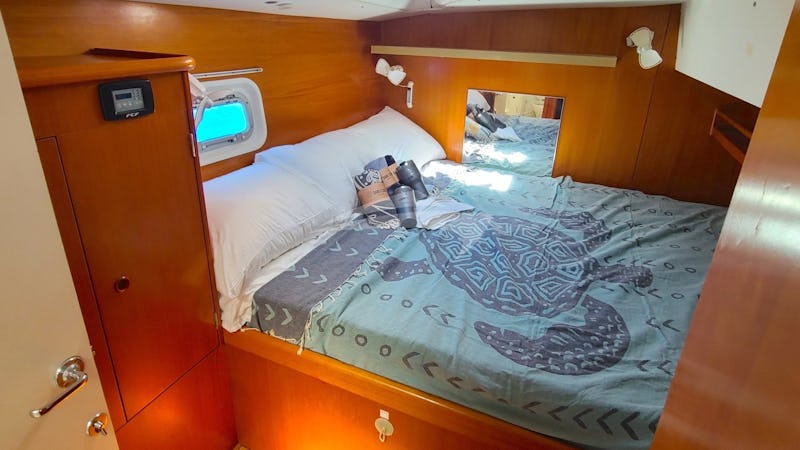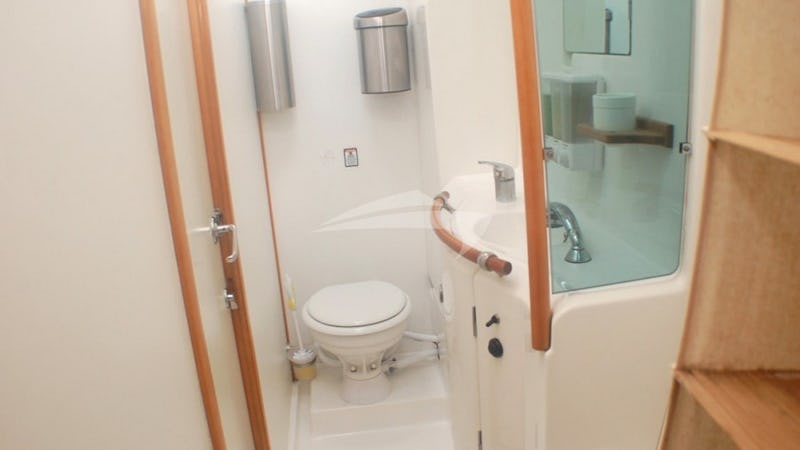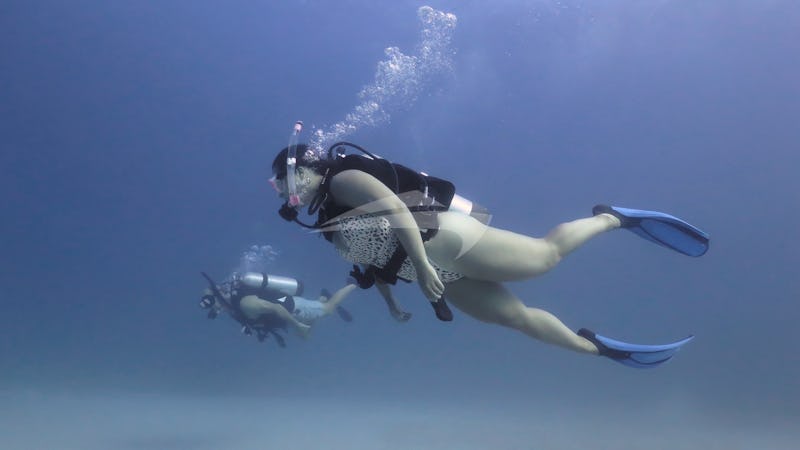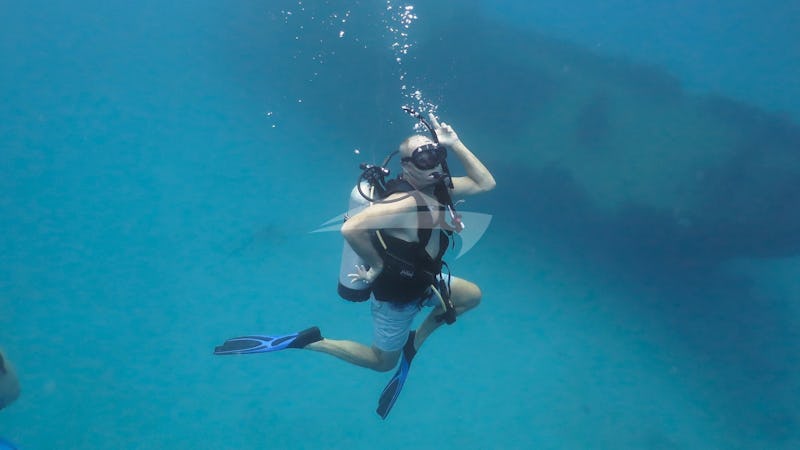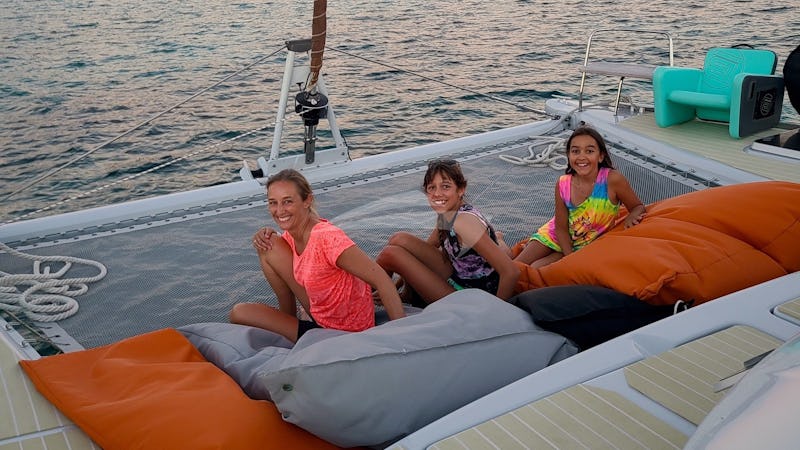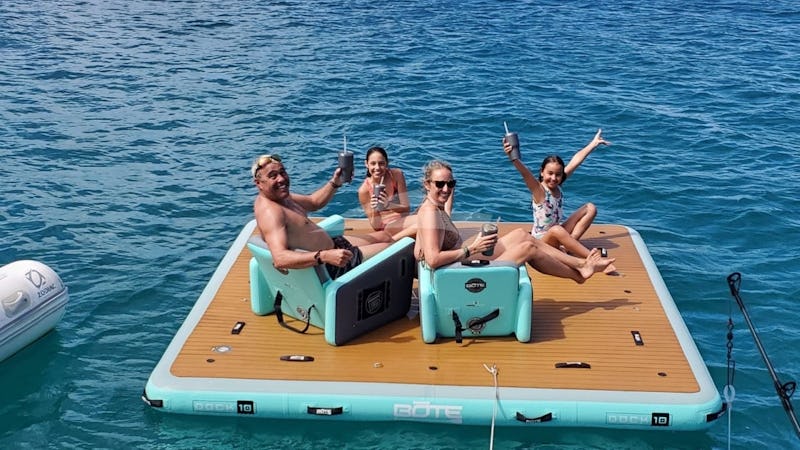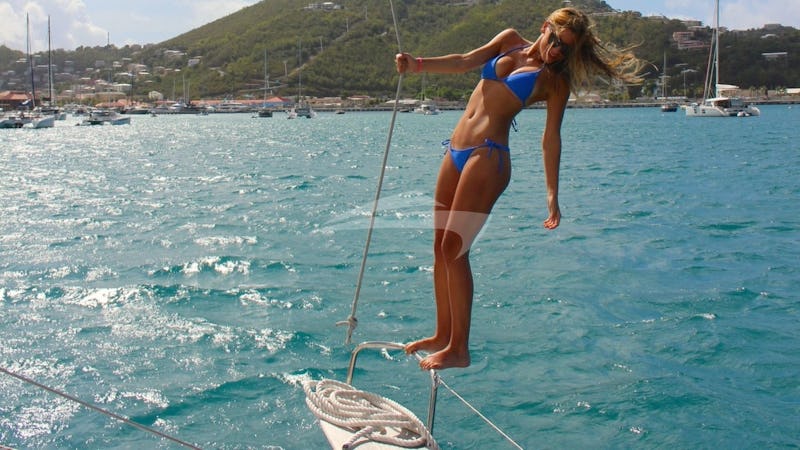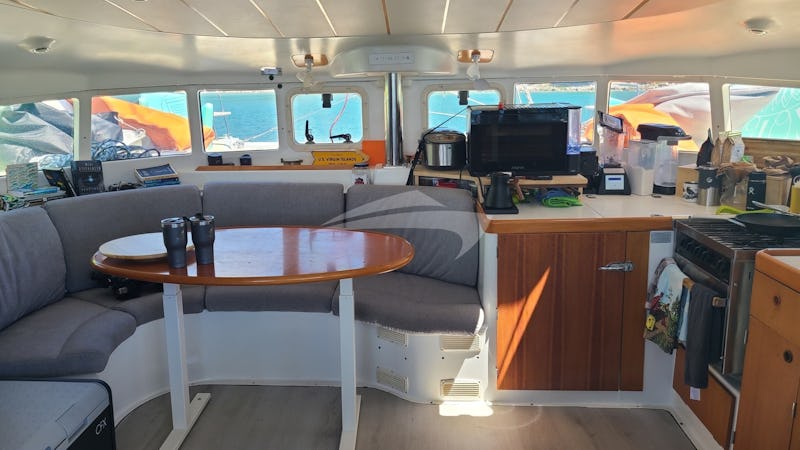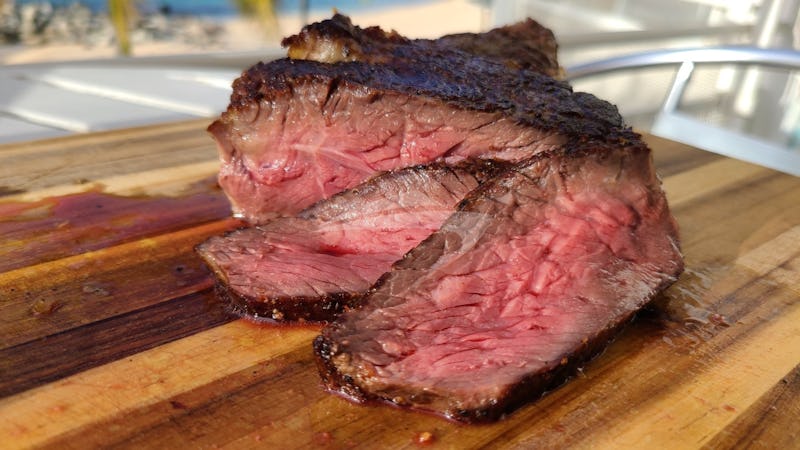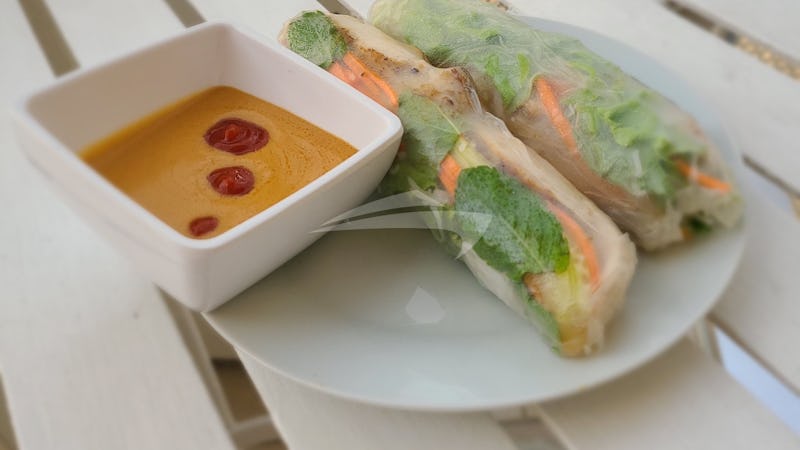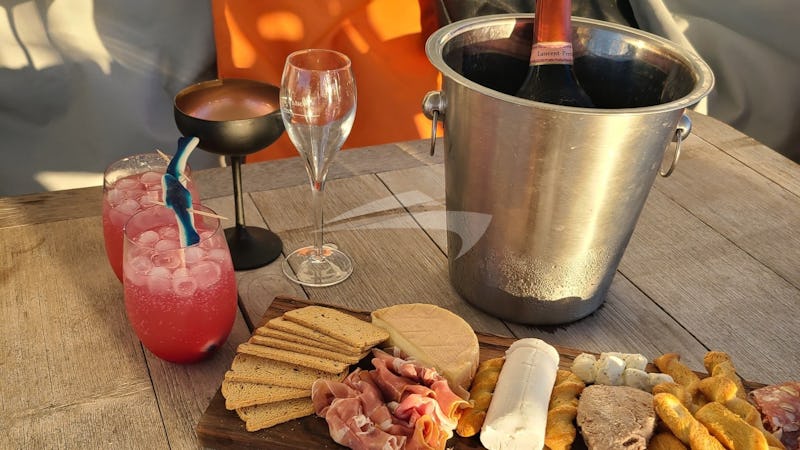 Charter This Yacht
42 ft / 12.8 m
│
2 CREW
│
FROM $10,990
│
6 GUESTS
42ft (12.8m)

23ft 11in (7.3m)

2ft 11in (0.9m)

1999

Lagoon

Not known

6

Captain Keenan Gingrich

Not known

8kts (15kph)

None

British Virgin Islands

Not known

No

No
Mimbaw can accommodate 6 guests in 3 cabins.The Master cabin has a queen size bed, and its own shower and toilet. 2 Guest cabins have a queen size bed, and a shared shower and toilet. Eco-friendly bottom paint, new accent paint, 1500 Watt Solar Panels on the hard top, LEDs throughout, fans, and cabin-top lounging area
Captain: Keenan Gingrich (31)
Keenan & Ashley share a distinct love of water and sea life, after heading to the South Pacific's Kingdom of Tonga to swim with humpback whales, Keenan & Ashley met sailorstraveling the world and fell in lovewith sailing. It has since become a way of life, sailing has not only pulled their passions together, but it has made them grow. After returning to the US, they bought a 24ft monohull and worked through ASA training, meeting some of the most kind and helpful sailors who encouraged them to pursue their dreams of leaving the 9 -5 and running a charter boat in warmer waters.
Keenan
From a young age Keenan longed for adventure and sought it out. By the time he was 11 he was open water scuba-certified and had the opportunity to dive in multiple countries. From there he pursued his adventures all across the globe. While in Koh Phi Phi, Thailand, a diving mecca, he decided to get his Dive Master certification to continue the journey & from there worked as a Dive Master in Palau. Keenan is currently completing his his Dive Instructor training to share his love of diving with aspiring divers!
Chef/Mate: Ashley Martucci (30)
Keenan & Ashley both grew up in Colorado leading to a life long love of the outdoors between them their hobbies include wildlife photography, underwater photography, freediving, mountain biking, skiing, camping, woodworking, scuba diving, white water rafting, paddle boarding, yoga & fitness to name a few things and they are passionate about sharing these hobbies with guests, helping even the most hesitant guests make the most of their vacation both in and out of the water!
Ashley
Growing up in an Italian American home food has always been an important part of Ashley's life, learning to cook at a young age. This love of cooking has followed her around the world first learning to cook in Tuscany at 18 and jumping at opportunities to take additional cooking courses wherever she goes. Ashley spent her time at home hosting dinner parties and could not have found a better fit than as a catamaran chef. With a focus on whole, natural foods with worldwide inspiration she is sure to create dishes to wow the senses!
Guests in the USVI aboard MIMBAW for mid-April, 2022, wrote -
Our family of four recently had the immense pleasure of spending a week aboard Mimbaw, sailing west from St. Thomas to the Spanish Virgin Islands. From the very first telephone contact with our captain, Keenan, we knew we were in extremely competent hands. From meal preferences/planning to destination determination, he thoughtfully and conscientiously ensured that every moment of the trip would be perfect. We were actually a bit unsure of which islands we wanted to visit, but Keenan was able to get a feel for our collective personalities and charted a course that was absolute perfection. So whether you've fully imagined every facet of an island charter vacation and you need it executed to a tee, or if you'd rather leave every detail up to them, I can assure you that you will most likely have the best week(s) of your life. The Mimbaw crew excell at creating an unforgettable, bespoke experience.
We have actually yet to meet Ashley, who comprises the other half of the esteemed crew, as she was in The States for a planned function, but Keenan was able to procure accredited replacements to fill in the gaps. These were two temporary crew members that were entirely new to the vessel, and it is a credit to the captain that he was able to delegate responsibility and educate them about the particulars of the vessel, while simultaneously maintaining an idyllic atmosphere for us onboard. 
There is simply not adequate time to properly expound upon the exemplary quality of the cuisine and drinks. In addition to tending to my sensitive proclivities (keeping me properly caffeinated and blood-sugar balanced), Keenan was busy catching gorgeous fish to be served up
à la minute, whipping up acai bowls for our youngest, inventing 
paradisiacal cocktails, and ensuring that everyone was nourished and happy. 
In regard to the daily rhythm on the charter, there was never a shortage of exciting things to do, largely due to the extensive collection of paddleboards, dive gear, games, and recreational floatation devices (including an inflatable dock!). My oldest was quite interested in attempting her first SCUBA dive, and having a seasoned dive master on the boat gave us complete peace of mind. After his meticulous and thoughtful briefing and instruction, she felt completely at ease, and ended up having one of the best experiences of her life.  
The onshore activities and excursions were nothing short of amazing, and I particularly fell in love with Isla Culebrita. It is an uninhabited utopia of powdered sugar beaches, interesting flora and fauna, an abandoned lighthouse, and tidepool "baths" straight out of a dreamscape. Keenan's near-encyclopedic knowledge of this tropical enclave, along with planned picnics, hikes, and excursions made for a very special time indeed. 
We very much look forward to booking our next trip, and are already looking at dates for 2023. I'm actually hesitant to post this review because I fear that their books will fill up before we can commit to dates. 
2019 New Years guests with Mimbaw prepared a special thank you note for Bastiaan...
April guests aboard catamaran MIMBAW wrote:
Bastiaan and Leanne,
Thank you so much for a great week on Mimbaw, lots of fun, awesome food and great water activities ( scuba, swimming, sailing and tubing)
Kids loved it, I asked Carl what he liked the most and he said Sailing, Caroline's answer was the blue water and the food 🤗 they both enjoyed the scuba experience.
We are back on our American schedule with all sorts of things going on! At the moment I am on a field trip to Williamsburg with Caroline and her classmates ( 100 5th graders) 
Hope your travel over to Europe went well Leanne, and that you enjoy some days off in Italy. And that you stay busy with Mimbaw and new customers Bastiaan 😎
I will send some pictures that I took with my phone in the next email!
Ship ahoy
Tonje
Late May guests aboard MIMBAW said:

We loved it!
The menu was perfect. More than expected. Healthy, tasty and something for everyone. Even the vegetarian in the family. Christine did a fantastic job also taken into consideration the somewhat limited space available for her. Bastiaan was a great barbecue expert. We loved the food, including the afternoon snack. We were also impressed by all the nice wine and Christine's great cocktail and long drinks.
The water was amazing, the islands we visited were exciting, and we loved visiting the different islands with different activities. Fantastic and beautiful. Simply perfect. 
The pace was a great fit for us, relaxing but at the same we visited a lot of exciting places. No stress, only enjoying the scenery and places we visited. Sailing distances each day was just perfect, not too long and gave us the opportunity to both enjoy and relax.
We really enjoyed the Scuba dive opportunities and the great experience Bastiaan gave us through teaching and diving together with us. It's great that all equipment already were onboard the boat, made it very convenient and easy to enjoy Scuba diving, snorkeling, water skiing, kayaking, paddleboards and the opportunity to easily access the different islands by the dingy.
The Rinde Family

Yacht: Mimbaw    Date/Port embarked: April 10, 2016  Road Harbour BVI for 7 days
Captain: Bastiaan Kroon and Chef/Mate: Christina Poeschmann
We hope your charter was everything that youexpected. We would love to know some of your impressions about your yachting holiday. It would aid us in future bookings if you could answer the following questions and provide any additional comments you might have.
•           Generally, how did you enjoy your vacation?
Answer*:        It was an amazing experience. No pressure, no worries, just spontaneous fun.  Agenda was flexible and everyday was a newadventure.  Over all just a great experience.
•           Was the crew friendly and accommodating?
Answer*:        Couldn't ask for a better crew.  Bastiaan and Christina made the experienceperfect.  Very interactive, fun and apleasure to be around.    If you are diving and get a foot cramp Bastiaan gives the most amazing foot massages underwater……Thanks Bastiaan!
•           Was the yacht clean, well ventilated, and in good working condition?
Answer*:        No problems, well organized and the crew kept everything tidy.  Weather was excellent and cabinswere fresh, clean and well ventilated.
•           Did the crew do a good job of familiarizing you with the yacht and her workings?
Answer*:        Yes, however I skipped out and slept through the training, would not advise it.  But once I learned how to flush the toilet it was all good.  They are very knowledgeable and extremely helpful in explaining the workings of the Yacht and extremely informative about sailing and let us interact and help out as much or as little as we wanted.  Great experience!
•           Couldyou describe the quality of the cuisine?  Did the menu meet your needs and expectations?
Answer*:        The food was 5 Star amazing!  Every meal exceeded our expectations.  Sooo good…..
•           How did you like the area in which you cruised?
Answer*:        They have perfected the areas to visit and have many options to change up on the fly to accommodate whatever you are up for during your adventure.  Amazing!
•           How did you like the pace and itinerary of your charter?
Answer*:        The pace was perfect. There was never any stress just leisure and fun every day.  If you want to do something they accommodate if you want them to decide they pay attention to your likes and decide, zero worries.

•           Anyadditional comments?
Answer*:        If you want a fun and relaxing vacation with amazing views, warm weather and water, great snorkeling & diving and amazing food, adventure and an excellent crew sail with Mimbaw, you won't be disappointed.
Guests aboard MIMBAW in May, 2015
Dear Bastiaan and Christina,

A very sincere thank you for a wonderful experience last week. We all had such a relaxing, enjoyable time. Each one of us felt you really paid attention to our preference list and that's challenging with 6 guests!

From the morning coffee delivered to us each morning on the Mimbaw trampoline, to your patient diving instructions, to the special Birthday celebrations, and exceptional dinners, it is so apparent you both genuinely cared about every detail.

We absolutely loved our vacation and we all miss not just the escape from work & responsibility on the beautiful Mimbaw, but the new friendship we made with you both!

We hope your next charter is going well, and we wish you both smooth sailing and beautiful sunsets!

Kind Regards,
Karen & Eddie
---
MAY 3-10-14

We travelled on May 3-10, 2014 with our two college age kids on the Catamaran Mimbaw.   Capitan Bastiaan and Chef Jenny were the perfect crew for our family vacation…..Very professional and knowledgeable.   
The boat was fabulous, very clean and organized!  It had all the toys needed for fun everyday!  Paddle boards, snorkels and masks, fishing and scuba gear.  Our kids wanted to learn how to scuba and Bastiaan was a perfect teacher!   
The rooms/bathrooms were perfect in size and very clean.   Every room had several fans that worked great to pull in the summer breeze off the water.  No A/C needed.  
We did as much or as little as you wanted too.   Naps every afternoon on the trampoline were wonderful.   
The food was delicious!   Chef Jenny cooked amazing meals and snacks.   Beautiful tables were set for every meal.    And yummy drinks were served for happy hour every evening to watch the sunset! 
We couldn't pick a favorite spot.  All the places we stopped were unique and fun!  But the kids would say learning how to scuba was a highlight to the trip!
We had a wonderful and unforgettable time with Bastiaan and Jenny and will definitely do again.  We would recommend to anyone!
Name: Jay 
Yacht: MIMBAW with Bastiaan Kroon
Charter Dates: January 18 - 25, 2014
Area Cruised: Virgin Islands
Overall Rating: 5
5 being the highest 0 being the lowest
We hope your charter lived up to your expectations. We would love to know some of your impressions about your yachting vacation. Please answer the following questions and add any comments you may have.
1. Was the crew friendly and accommodating? 
yes
2. Was the yacht comfortable and clean? 
yes
3. Was the yacht well ventilated? 
yes
4. Was the food good and well presented? 
mostly
5. Did you like the area you sailed? 
yes
6. Could we at have helped you further in any way? 
yes
7. May we post this review on our website? 
Yes
8. Additional comments on your charter? 
overall, food good and presented nicely. marie, the cook, who is lovely and wonderful, was sea sick for 3-4 days which likely hindered her effectiveness. two meals were overcooked and inedible. captain bastiaan is skilled, energetic, thoroughly knowledgeable with his boat and the bvi, and instills confidence that he can get through any situation. additionally, captain bastiaan wants to please, is extremely personable, naturally entertaining, very bright, worldly, logical, and fun to talk with on a vast array of subjects. i might suggest that virgin island sailing call the client just prior to leaving home on the trip with up to date information as to where and how to meet up with the boat. the bvi is a special place to visit especially sailing. highly recommended! good job!
Name: Chuck 
Yacht: MIMBAW Mimbaw with Daniel Lewis & Tais Bemfica
Charter Dates: November 2-9, 2013
Area Cruised: Virgin Islands
We hope your charter lived up to your expectations. We would love to know some of your impressions about your yachting vacation. Please answer the following questions and add any comments you may have.
1. Was the crew friendly and accommodating? 
The Best! It was the very best out of the 7 sailing trips we have taken.
2. Was the yacht comfortable and clean? 
Better then a 5 Star hotel!
3. Was the yacht well ventilated? 
Yes, enjoyed every minute.
4. Was the food good and well presented? 
Is excellent good? The food was off the charts.
5. Did you like the area you sailed? 
We picked where we wanted to go and away we went. They showed us the islands like never before.
6. Could we have helped you further in any way? 
From start to finished your team was excellent. Wonderful service and love it when a plan comes together.
7. May we post this review on our website? 
Yes
8. Additional comments on your charter? 
Bastiaan and Richard were amazing! We couldn't have been served any better. We caught a Wahoo on the second day and Bastiaan is a Chef for Chefs. What a special treat and who knew how many ways we could eat it. Catamarn Mimbaw can really throw a party! So much fun and excitement. Thanks to Bastiaan and Richard for a job well done. And Ellen thank you for helping us put it all together. Best Vacation Ever, Chuck and the Asheville crew
Mimbaw May 12...
We loved our vacation, we think it was the best vacation ever.
Captain Bastiaan and Jenny were both awesome! Bastiaan seemed very knowledgeable about the area and sailing in general. They were both extremely friendly and attentive.  I have only glowing positive reports on both. Bastiaan was fun, engaging, intuitive, knowledgeable, interesting and full of life. Jenny was courteous, helpful also interesting, a great cook ,knowledgeable and friendly.
The meals were great! Breakfast was served with cereal, yogurt, fruit, then came the eggs, bacon. We were also served pancakes and locks with bagels...Dinner was great every night, they paid attention to our preferences.
Mimbaw was very clean, the cockpit was comfortable and always had enough shade. They made sure of it with a cover over the trampoline.
We enjoyed Bastiaan's stories and enthusiasm, Jenny's food and cooking mined in with a sweet personality.
We found our time very relaxing.
The diving was a lot of fun, the only thing that could of made it better would be if the medical forms were emailed to us earlier, before we arrived on the boat. Bastiaan did a great job while we were in the water.
We would charter this yacht and crew again anywhere in the world!!!
We had an absolutely splendid time. I do not know when my mother was more relaxed. My girlfriend, Judy, even though she had some sea sickness still had a great time. It  truly was a pleasure getting to know Bastiaan and Jenny, two very inspiring people.  Again, honestly it was the best vacation of my life, so far!
---
May 2012
Name of Yacht: Mimbaw                        Sailing Area:            BVI                        Your Name (optional):
Please rate the folllowing:

Rating

1 low, 10 high

Comments

Pre-charter communication

 

10

 always helpful and responded within 24 hours which is NOT common in writing with others in the islands

Accuracy of yacht description

 

10

Great - just like the photos

Cleanliness of the yacht

 

10

Very Clean

Comfort of the yacht

 

10

Very Comfortable

Food

 

8

Jennie, the first mate, did a great job of preparing food. She also was really into plating and really catering to our group. I would recommend perhaps more bbq - we had hamburgers one day and Jennie grilled them to perfection. That would be my only comment - more grill!

Drinks

 

9

Jennie and Bastiaan both made amazing drinks - bloody mary's, pina coladas, frozen mojitos, you name it. It was great.

Crew friendliness and professionalism

 

10

They were very proud of their work - Bastiaan with his toys and adventures and surprises and Jennie with her beautiful food and plating. They definitely went above and beyond.

Crew competence

 

10

They were so competent on the sea. We felt very safe and always like we were in good hands.

Overall experience

 

10

Best.Vacation.Ever.
I would recommend this yacht for:
Romantic Getaway                        Families                        Party Week                         Couples Retreat
Honestly, I feel that Bastiaan is very professional and is an amazing host. He will take you out all night long if you wanted or he will set up a romantic private dinner on the beach for you. He will cater to whatever type of vacation you want. It sounded like they do a bit of everything and they are so relaxed and laid back that they can cater.
Were the sailing area and conditions suitable for this yacht?
Perfect - we were first timers and I would stress to Late Sail to encourage people to hit the BVIs over other islands for their first time. I am usually pretty extreme about my travel spots and I like to go to spots less traveled. I did not want to do the BVIs and wanted to something else like Antigua but honestly the BVIs were perfect. There were no long sails which was great because one person ended up having a little sea sickness. Honestly, longer sails at some of the other islands would've
been too much for everyone. We stopped at 14 different places and it was great to be able to jump around to a lot of little islands, bars, and snorkel spots.
Was this yacht a good fit for you and your crew?
Bastiaan is AMAZING. His stories and life is so interesting and we really got a long. He seemed like he was born to do sailing and yacht charters. We are an internationally minded group so we just loved Bastiaan and his background. We also loved Jennie's Aussie spirit. They were just a PERFECT fit for us.
What did you like best about your charter?
Hands down - the crew. Bastiaan was so funny, warm, and welcoming - such an interesting character with an interesting history. He was so laid back about his boat, his toys, and we really felt like home. Jennie was also fantastic. They were great hosts and had fun friends. Their other friends worked super yachts and took us on some amazing boat tours. Now we want to go yachting - ha!
The food and drink and service was fantastic. Honestly we were a bit nervous since we are all foodies and cocktail fans from New York. We forgot our cocktail set and Bastiaan had everything we needed! It was impressive. Jennie cooked fabulous meals too.
What did you like least about your charter?
Honestly - there was nothing that I liked least - maybe the occasional cloudy weather, the harsh reality of grey New York post charter, etc.
Would you charter this yacht again and/or recommend it to others?
I would definitely charter this yacht again for Bastiaan, Jennie, and all their amazing toys. It was so fun and we have joked about doing my bachelorette party on the boat. 
Name:  Louis 
Yacht:  MIMBAW with Bastiaan and Carol
Charter Dates:  March 6 - 13, 2012
Area Cruised:  Virgin Islands

We hope your charter lived up to your expectations.  We would love to know some of your impressions about your yachting vacation.  Please answer the following questions and add any comments you may have.

1.  Was the crew friendly and accommodating?
Yes

2.  Was the yacht comfortable and clean?
Yes

3.  Was the yacht well ventilated?
Yes

4.  Was the food good and well presented?
Yes

5.  Did you like the area you sailed?
Yes

6.  Could we have helped you further in any way?
No

7.  May we post this review on our website?
Yes

8.  Additional comments on your charter?
This is the second time we've chartered a boat, first time with Captain Bastian and First Mate Darren.  We had a fantastic time- the crew was very accomodating, friendly and fun!  We will definitely come again and rebook with Mimbaw and  Captain Bastian.  Thanks for such a great time!

Cell phone, Indoor audio system, Satellite phone, Wi-Fi, 13ft/3.9m RIB 50hp, Beach games, Floating mats, Kayaks multiple, Tube - towable, Wakeboard, Water skis - adult, Light fishing gear, Owner operator
Insured, Crew certified, Diving if accompanied, Diving if certified, Snorkelling gear, Underwater still camera, 20 Tanks, 8 BCs, 8 Regulators, PADI, Guests pay for air fills ($20/tank) / Nitrox fills ($30/tank),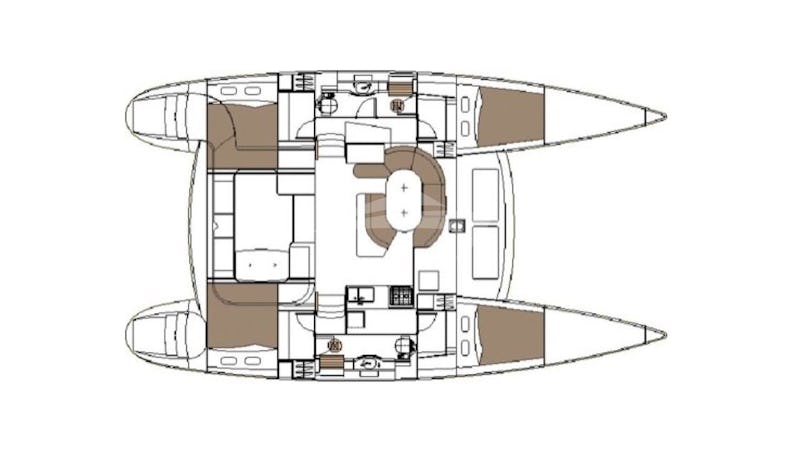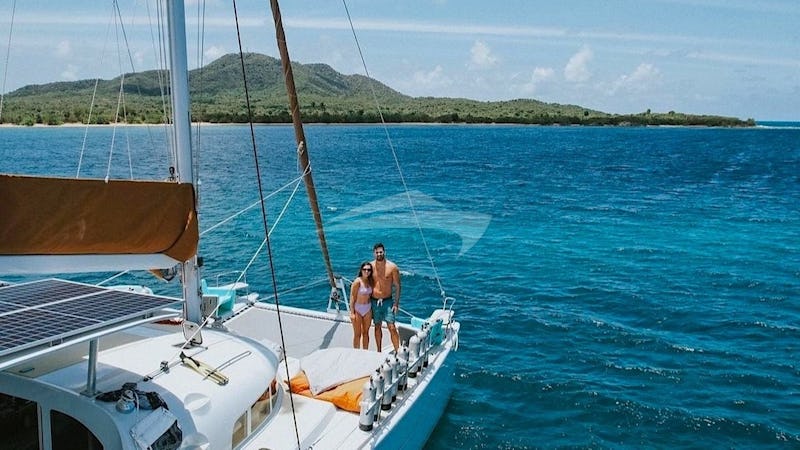 We have identified 3 similar yachts. Would you like to inquire on them as well?
Available in 1 area
Guests 2
46ft 11in / 14.3m
From $10,800
Available in 1 area
Guests 6
55ft 1in / 16.8m
From $10,400
Available in 1 area
Guests 8
71ft 10in / 21.9m
From $10,200