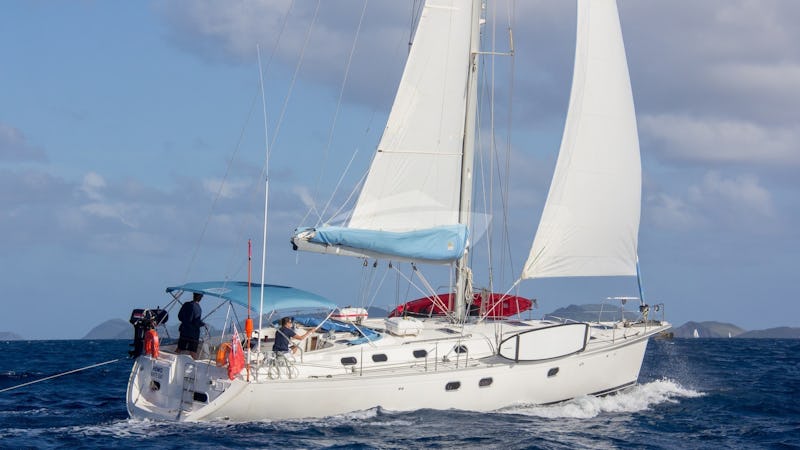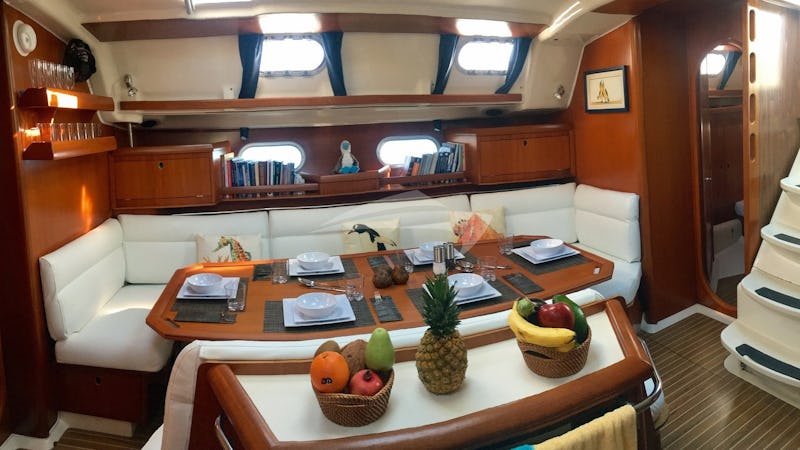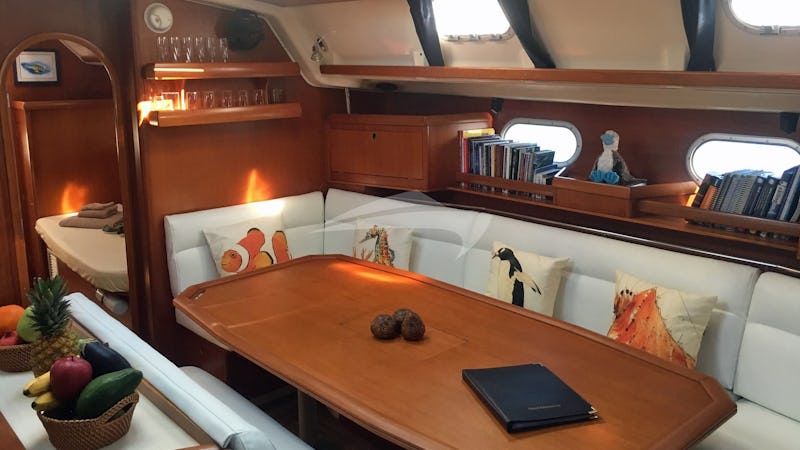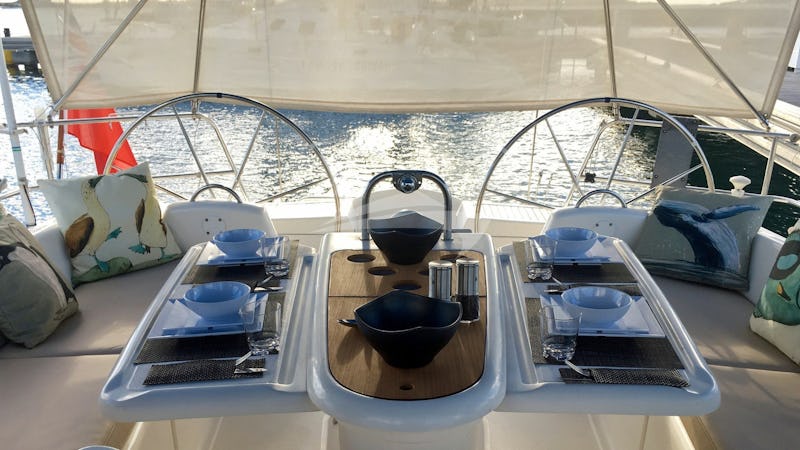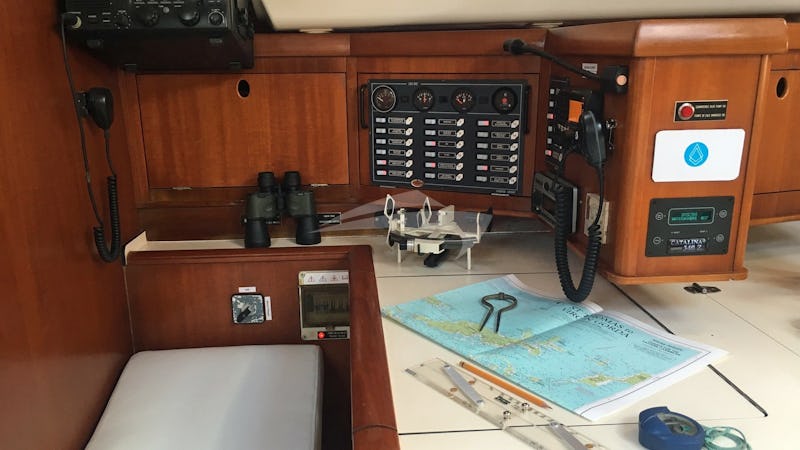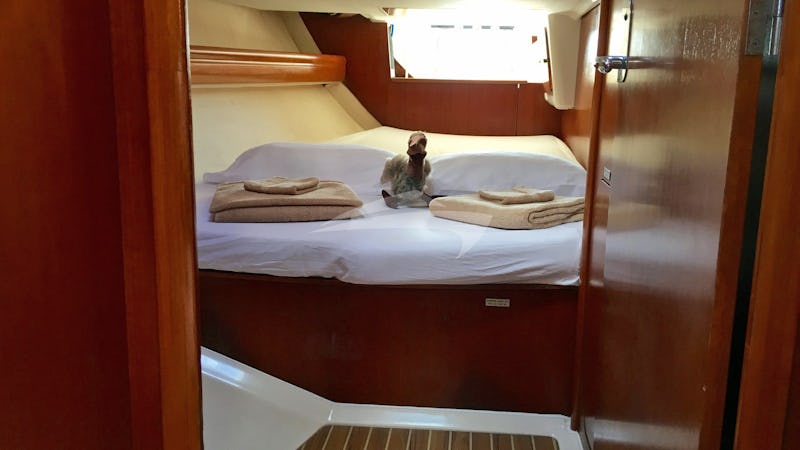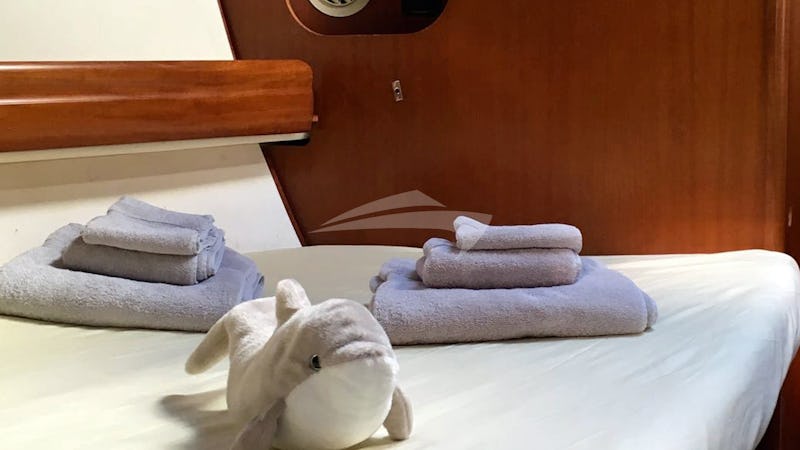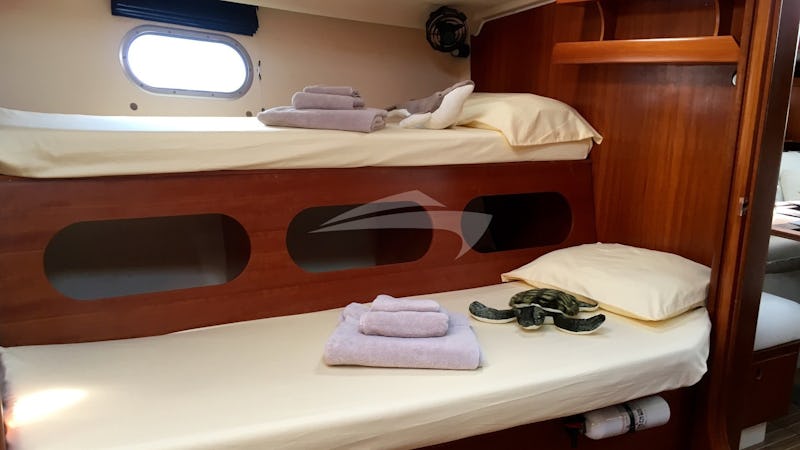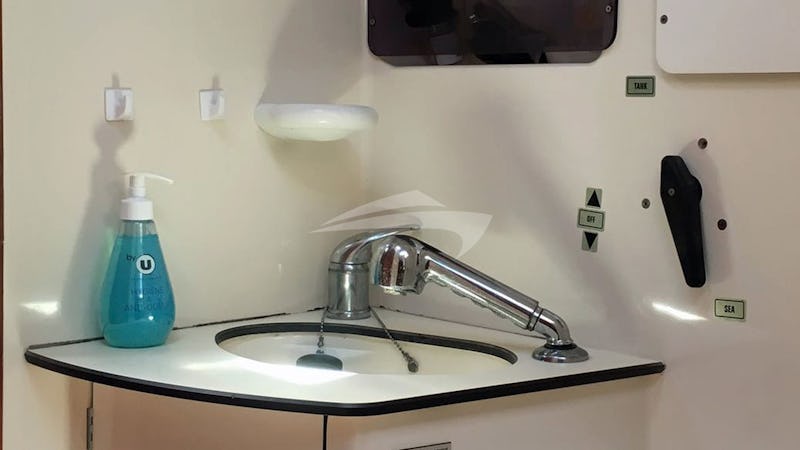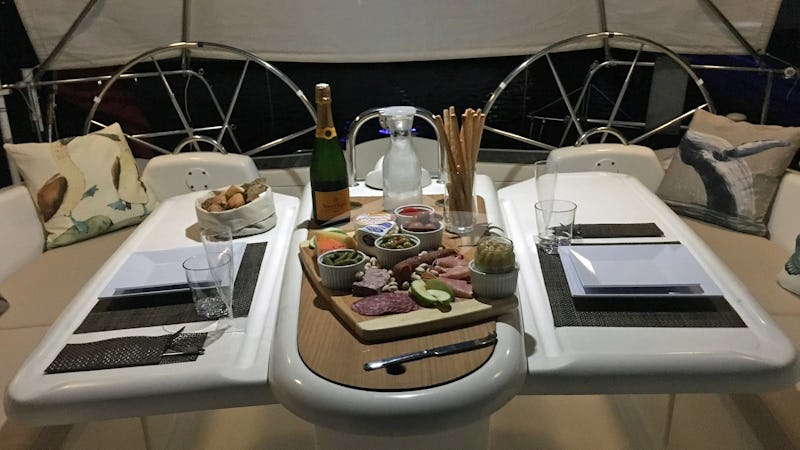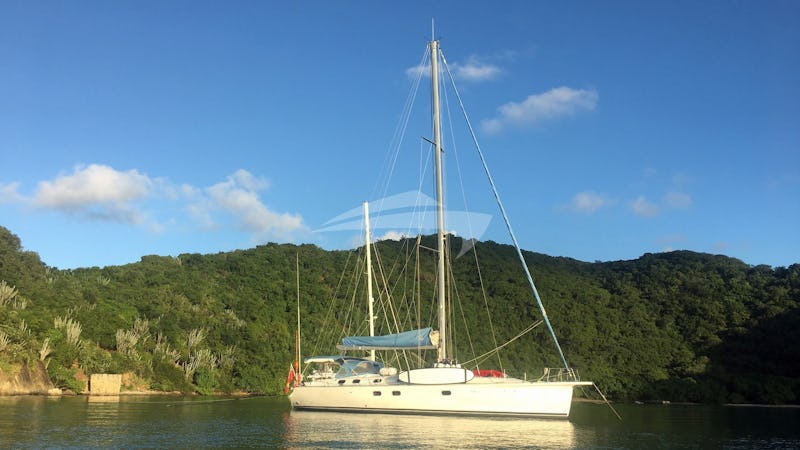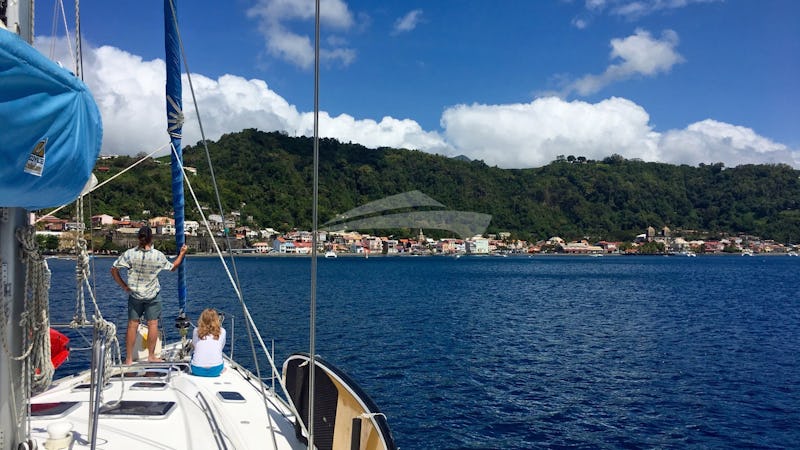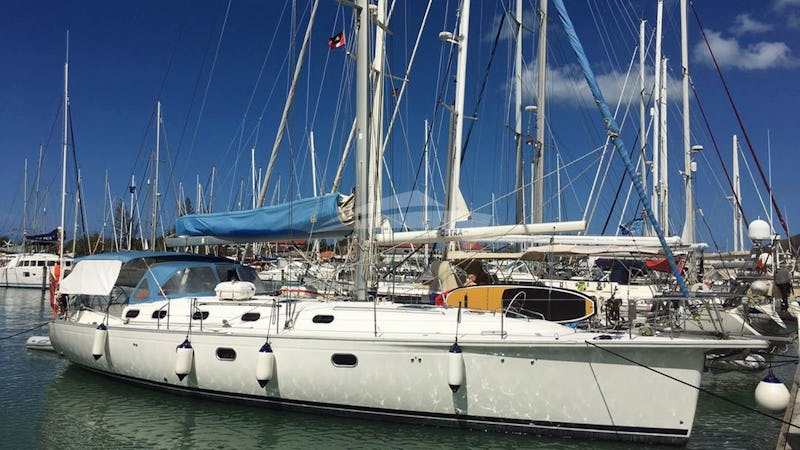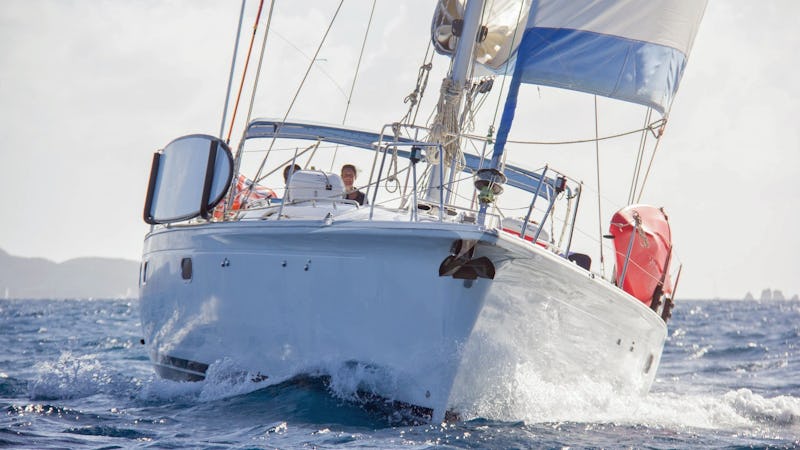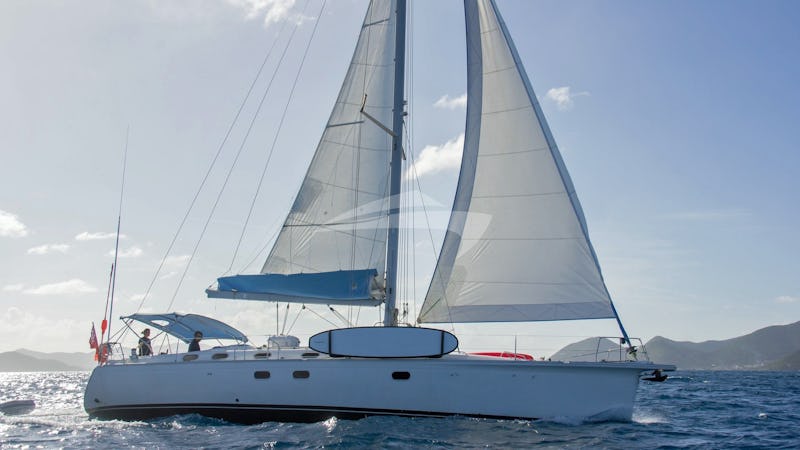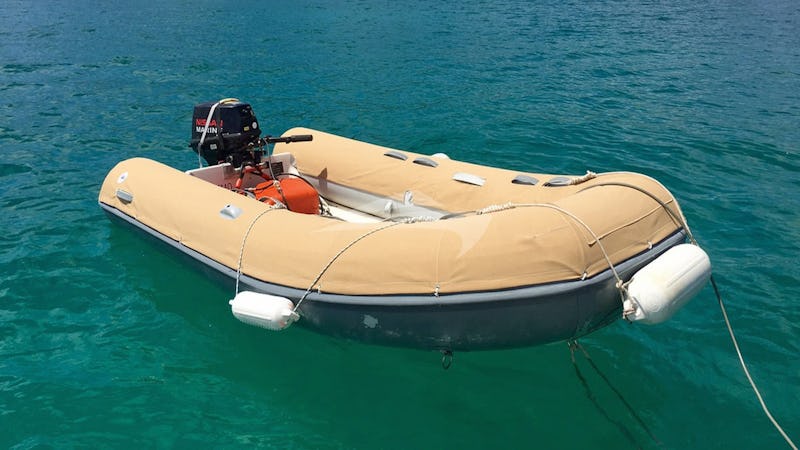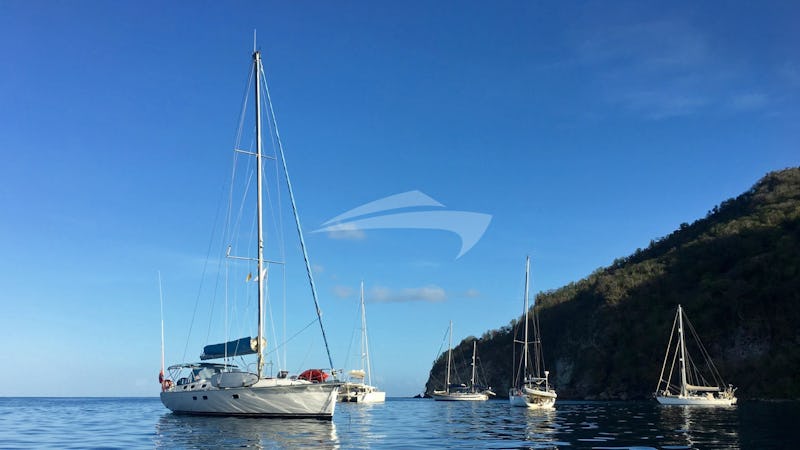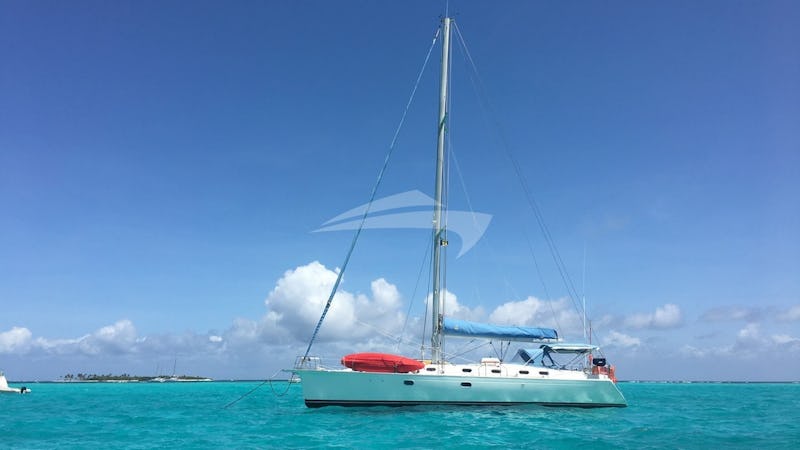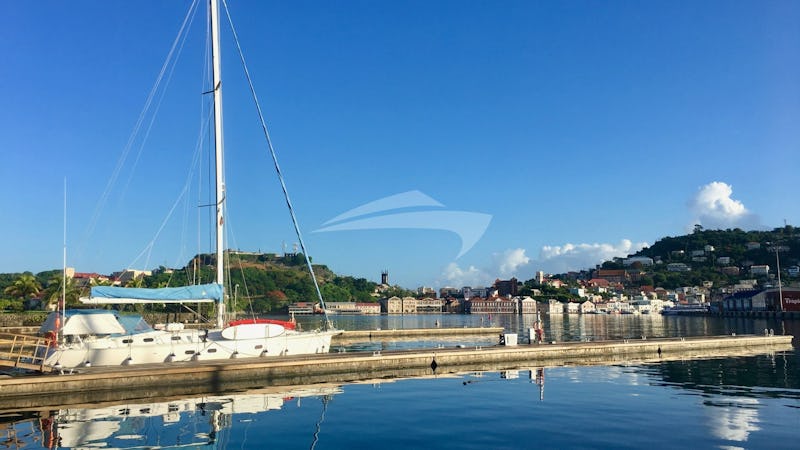 49 ft / 15.2 m
│
2 CREW
│
FROM $12,000
│
6 GUESTS
49ft (15.2m)

13ft 1in (4m)

6ft 11in (2.1m)

2003

Dufour Yachts

Not known

6

Captain Neil Collier

2016

7kts (13kph)

None

Virgin Islands (British)

110 Volvo Penta

No

No
S/Y Nemo has a wooden interior with lots of light throughout as she has 29 hatches / port lights. The main saloon and dining area is open plan, light and airy, and can comfortably sit six guests, all of whom can sit back, relax and enjoy the delicious breakfasts, lunches, aperitifs and dinners served on board. All the new upholstery is cream to continue the light and airy feel.
The cockpit is one of S/Y Nemo's best features. Her twin helm design and pass-through transom combine to create a great space when sailing and an extremely comfortable area to relax in. Guests tend to enjoy dinning on deck the most, and here S/Y Nemo can also easily sit all six guests. Her swimming platform provides great water access, as well as easy access to the dinghy, kayak and paddleboard. On deck we have Kaisrs and a hammock for guests to relax and soak up the tropical sunshine on.
All guest cabins are queen-sized cabins, and have an ensuite shower room. The maximum capacity is 6 pax, but the 4 cabins are a great choice for single guests.
Each of the four guest cabins has three windows, and one in the ensuite, continuing her light and airy feel. Two of the cabins can also be converted into twins. The crew have a separate cabin and ensuite. All the cabins have electric fans.Each cabin is themed with art to support wildlife we 'adopt' annually through the WWF – Blue Footed Booby, Green Sea Turtle, Bottlenose Dolphin, Brown Pelican, Humpback Whale and Harbour Seal.
Salon headroom: 6' 6"
Cabin headroom: Aft: 6'4", FW: 6'5"
The Dolphin Cabin (Port Forward). Has 1 electric fan.Queen Layout: L 6.5 x W 4.9 ft Twin Layout: 2 x L 6.5 x W 2.5 ft.
The Seal Cabin (Port Aft). Has 1 electric fan.Queen Layout: L 6.5 x W 4.9 ft.
The Turtle Cabin (Starboard Forward). Has 1 electric fan.
Queen Layout: L 6.5 x W 4.9 ft.
Twin Layout: 2 x L 6.5 x W 2.5 ft.
The Pelican Cabin (Starboard Aft). Has 1 electric fan.
Queen Layout: L 6.5 x W 4.9 ft.
We can cater for Vegetarian, Celiac and Alergies - Nuts, Citrus Fruit, Onion, Chocolate etc

Captain: Neil Collier (48)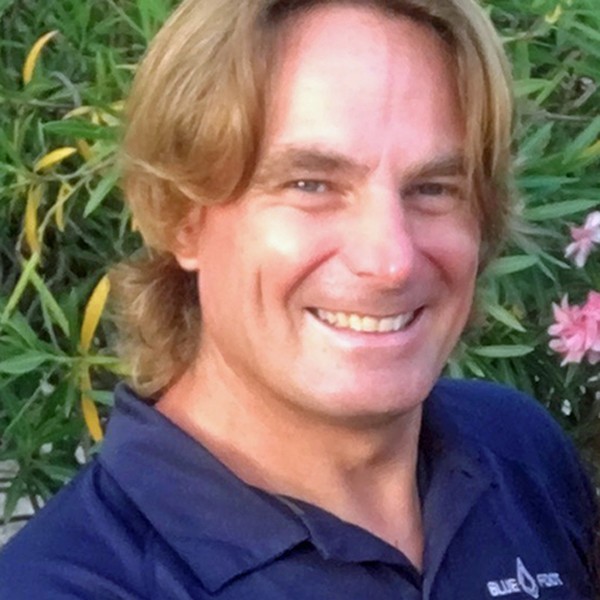 Licenses: RYA Commercial Ocean Yachtmaster, RYA Cruising Instructor,
Neil is very knowledgeable and very nice. He inspires confidence, which makes him an excellent teacher and great fun to be around. Neil grew up in Birmingham. As a teenager, he was already competent at sailing many types of boats, from Hobie Cats to yachts. He was also an accomplished football player. But his greatest determination was success as a RAF fighter pilot. He spent a lot of time as a RAF cadet, flying gliders, small airplanes and honing a natural facility for mechanics and engineering. His eventual pursuit of sailing qualifications was coincidentally inspired by a RAF cadet adventure training week aboard a yacht.
Neil graduated university with a degree in mechanical engineering. From there he built and ran a very successful design and manufacturing company. But after 20 years ashore he could no longer resist the lure of the sea. In 2014 Neil achieved his Ocean Yachtmaster and established a reputation for excellence and integrity teaching sailing as a RYA cruising instructor and charter skipper. He loves to involve everyone in the enjoyment of sailing and the unique peace and excitement that can be found at sea.
Neil has mentored teenage students, counseled on a telephone helpline, and taught English as a second language. His endearing charm and easy going demeanor make him very approachable and un intimidating. "Aboard NEMO we have an interactive charter style," says Neil. "We encourage a hands-on approach with sailing and water sports. I especially enjoy teaching beginners. During a holiday guests are relaxed and receptive, plus there is no pressure for certificates and deadlines. It is very rewarding to see guests' excitement as they improve their knowledge, even if they are already experienced sailors! Per glowing testimonials, guests wholeheartedly agree!
Crew Interview with Neil & Sam: https://www.youtube.com/watch?v=22_c0JHiKMY
Captain / Chef: Samantha Burrough (45)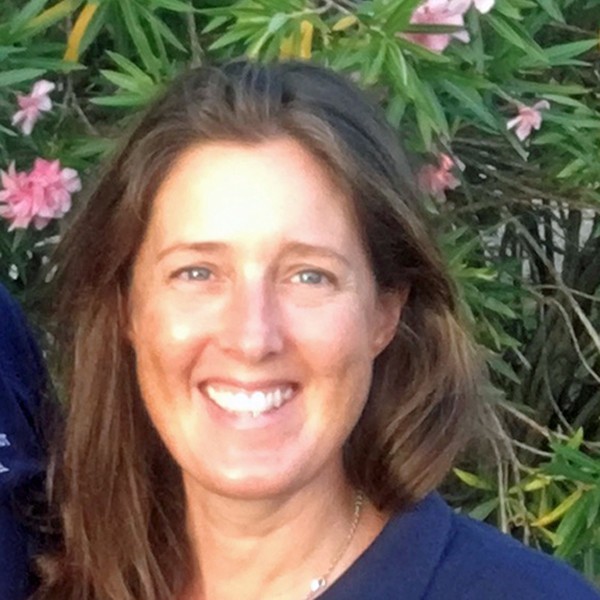 Licenses: RYA Commercial Offshore Yachtmaster, RYA PPR, STCW 95
Samantha Burrough, affectionately called Sam, is truly a citizen of the planet. Her father was a RAF fighter pilot and growing up on bases in the UK, Germany and Belgium offered many privileged experiences. Sam had ponies and competed in dressage, show-jumping and cross-country. In Germany, fabulous skiing, just out the back door, consumed her weekends. Most of all, living abroad instilled a love of international travel.
Sam was super excited about a future working in Europe and studied German, Spanish and politics at Bradford University where she earned a BA Hons. Despite training to do simultaneous translation, she applied her language skills in the global IT industry. For the next 20 years, she was living the dream in Italy, Spain, Germany, Singapore, Australia and the US. It was in San Francisco, sailing around the bay, that first inspired a career change. She obtained US sailing qualifications, then her Yachtmaster in the Caribbean.
Sam speaks fluent English, German, and conversational Spanish. She also has an impressive repertoire of Italian food words. Because, it was Italy that ignited her passion for cooking. She took a one-month cordon bleu cookery course and was then whisked off to work in the Italian alps. In a word, "fabulous"! As the Chef aboard NEMO, Sam brings a range of cooking styles and flavors to the table, including Italian. Her menu has repeatedly earned her rave guest reviews, such as "seriously delicious", for her Roasted Mahi Mahi with Feta & Herb Crumble. Guests also admire her endless energy, attentive caring, and most delightful sense of humor. Aboard NEMO, prepare to eat, drink and be merry!
Christmas 2017 Fun in the Grenadines on SY Nemo
We can't thank you enough for your hospitality and generosity. What a wonderful sailing vacation with such nice, friendly and warm company. Thank you for making us feel so at home and welcome. We learned a great deal from the two of you. You both have such easy going and natural ways about you. The sailing was spectacular and the food fabulous! Each of the islands were a little different, making each day a new adventure. We loved the snorkeling and Tobago Cays and enjoyed both the dives in Bequia and Carriacou. Sister's Rock and Rose Wreck were amazing. We seriously had an amazing trip! Thank you for everything.
T. Family, New York, USA
C
Hiking Group from Germany - December 2017

We spent a wonderful time with you, had lots of fun either sailing, diving, snorkeling, SUB'ing, canoeing (and life-saving!). We had wonderful food too, Sam you surprised us every day with fabulous meals. Neil thanks for the sailing instruction, the 'knot-lessons' and your patience! You both do a wonderful job!! And we love Nemo and Dory! There is a German Band called Dicke Fishe. One song is 'Mir get's gut, Dir get's gut, Uns get's gut. We are happy we could stay with you.