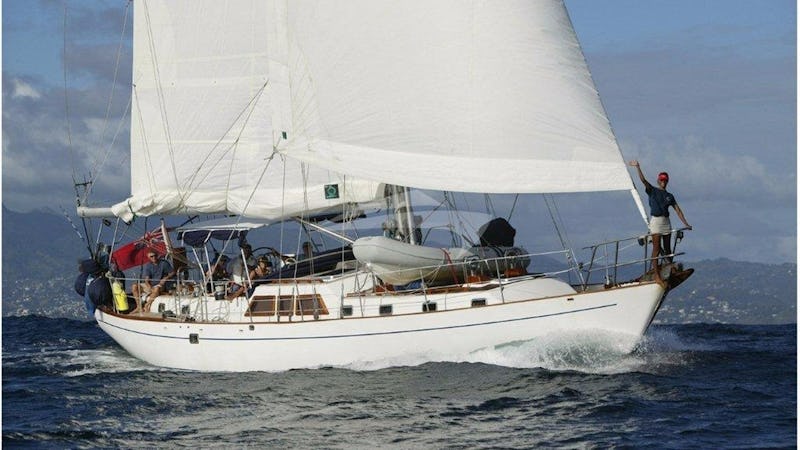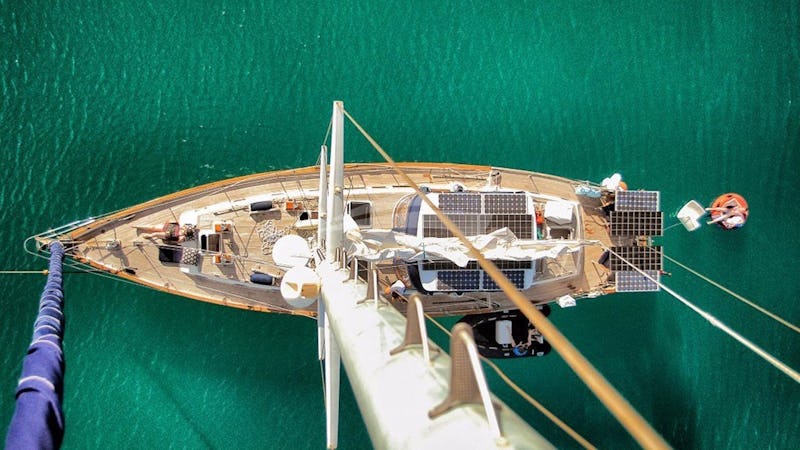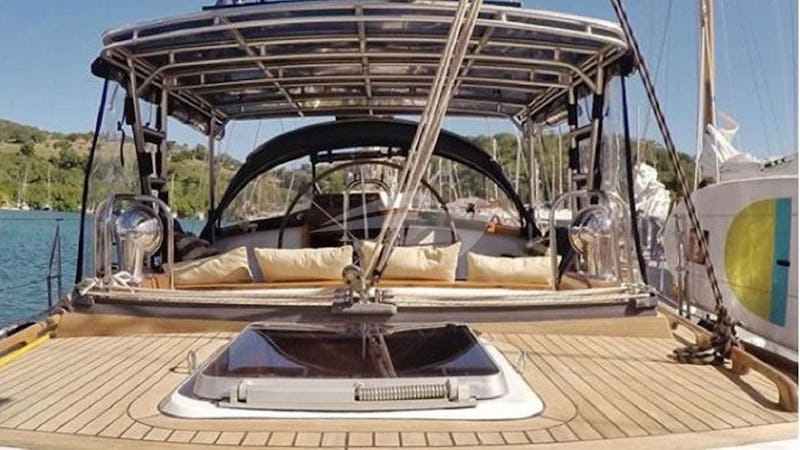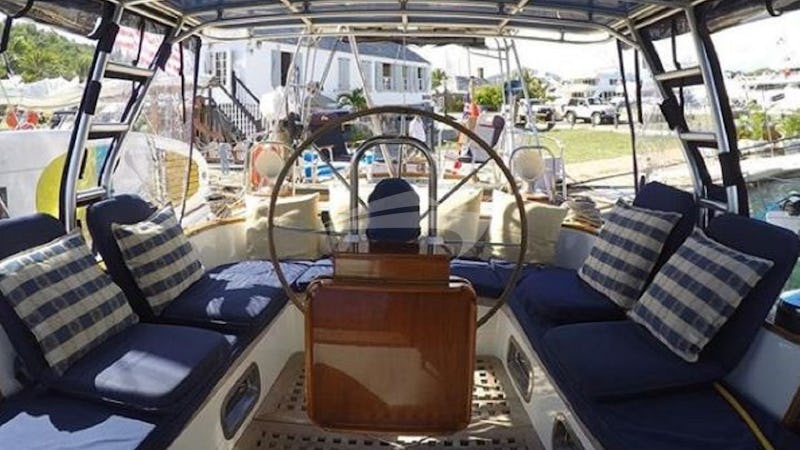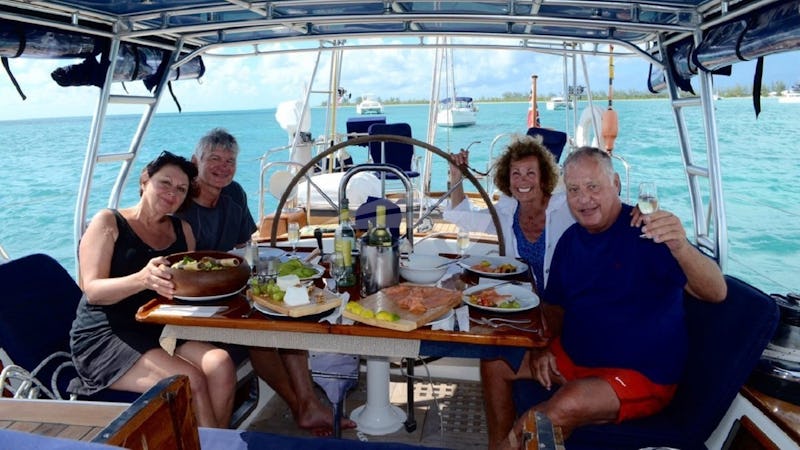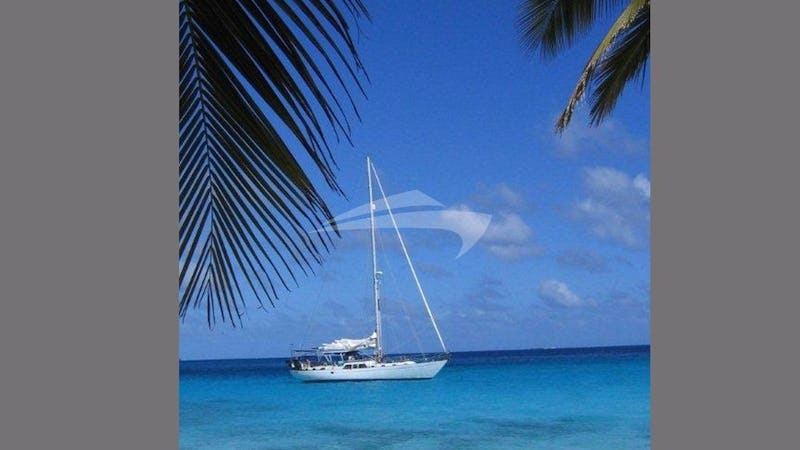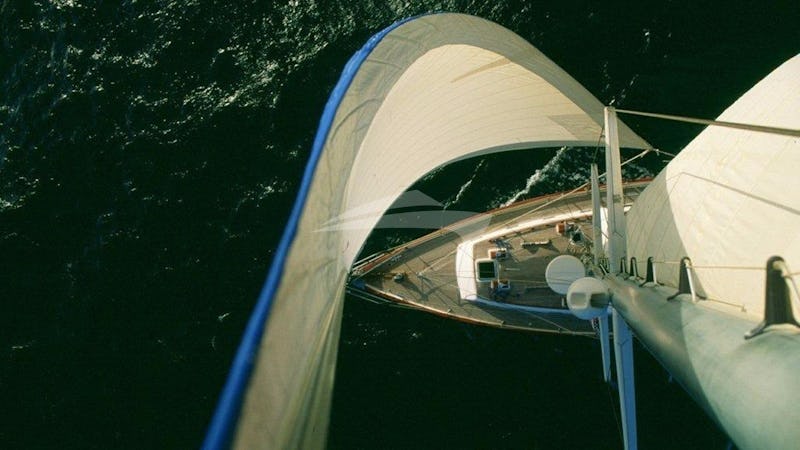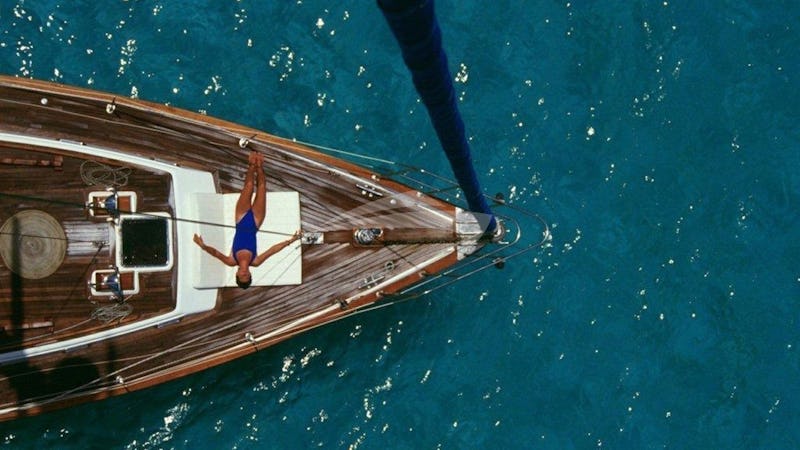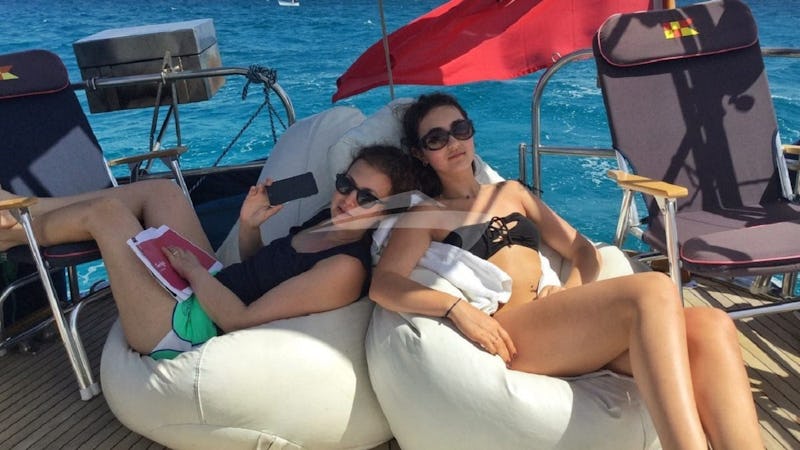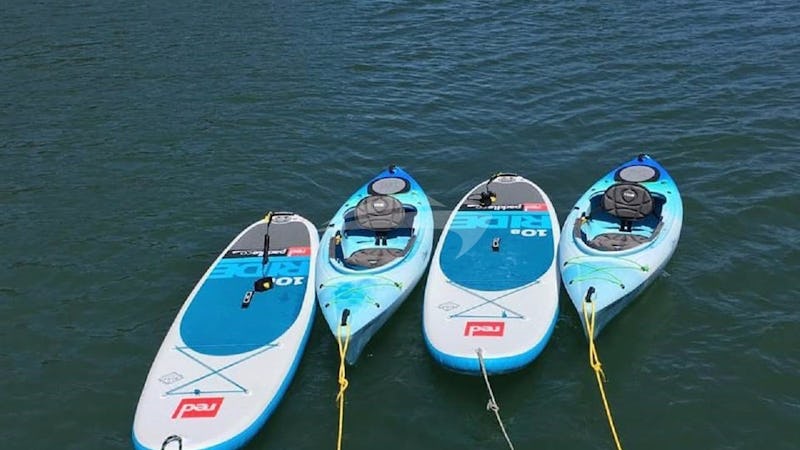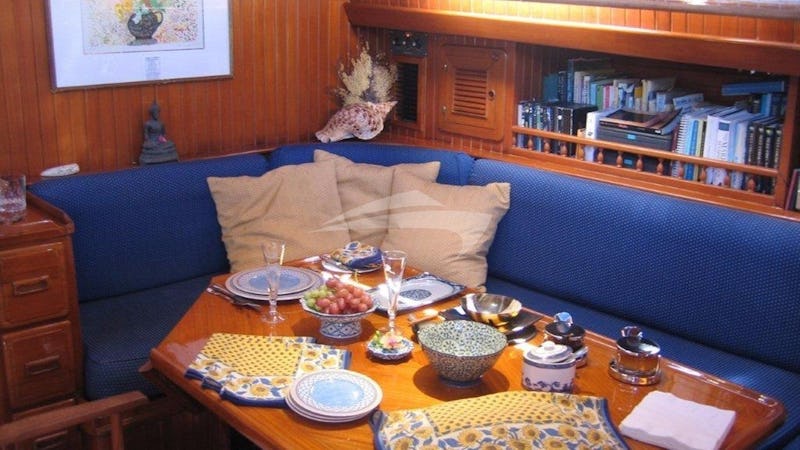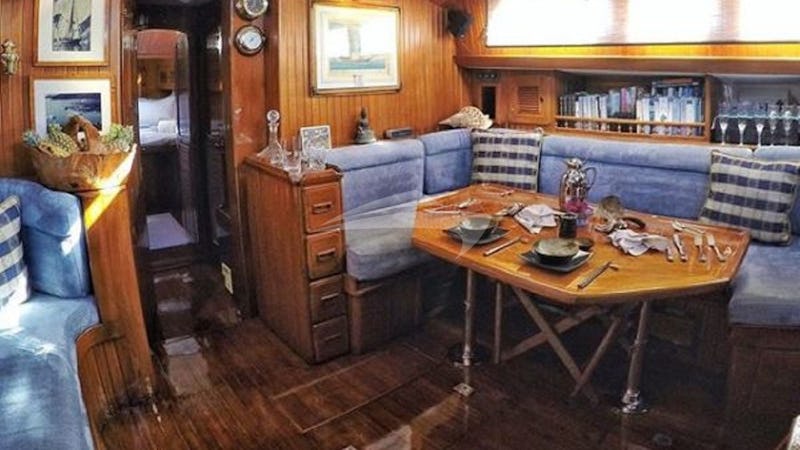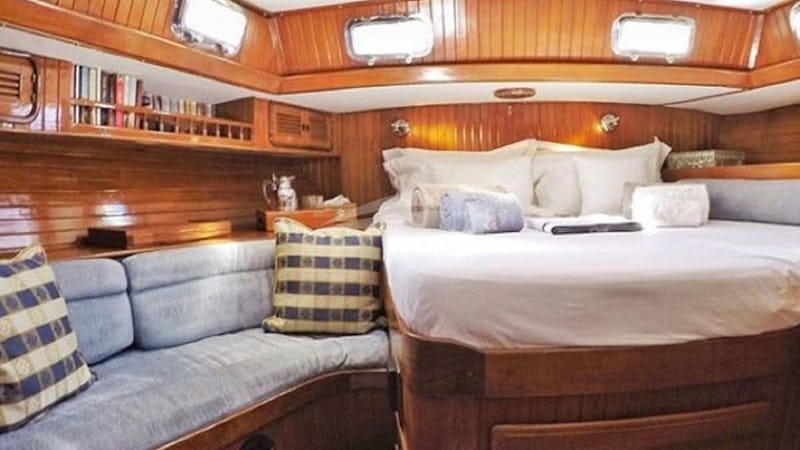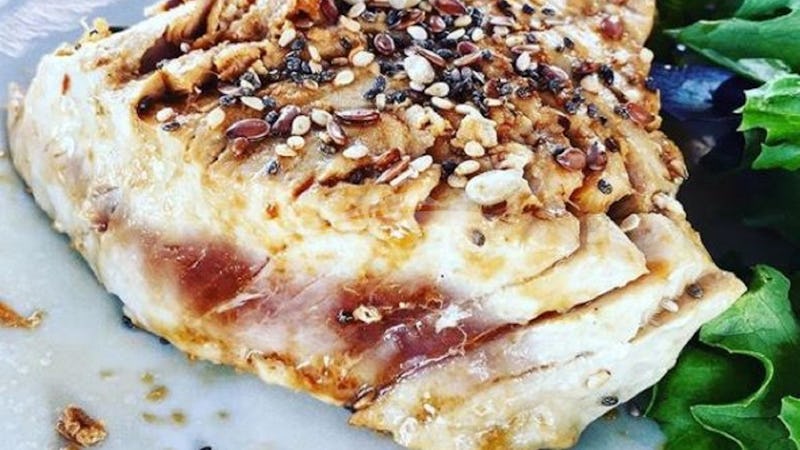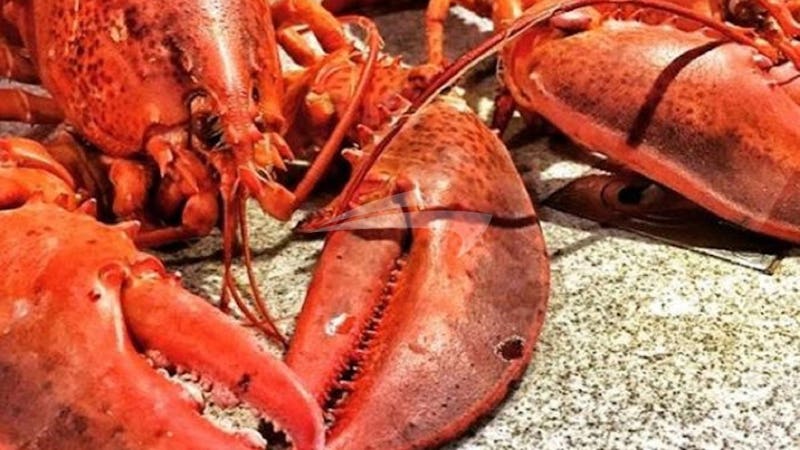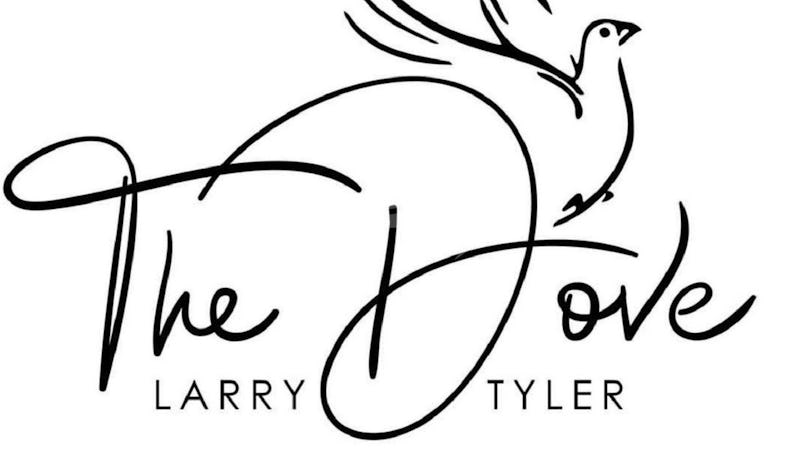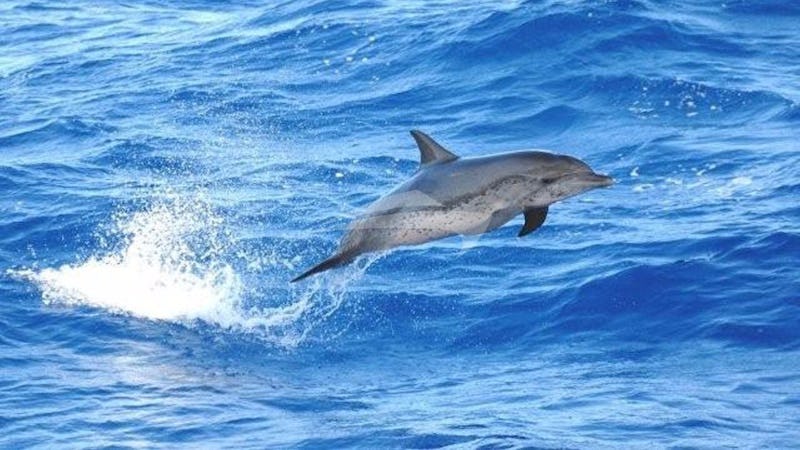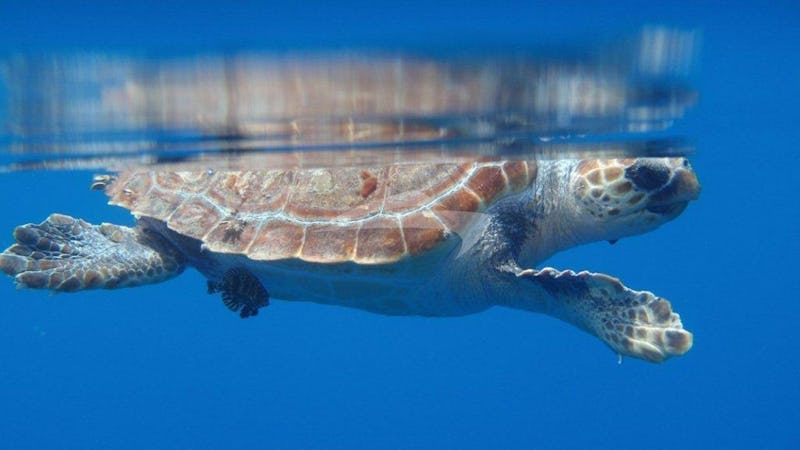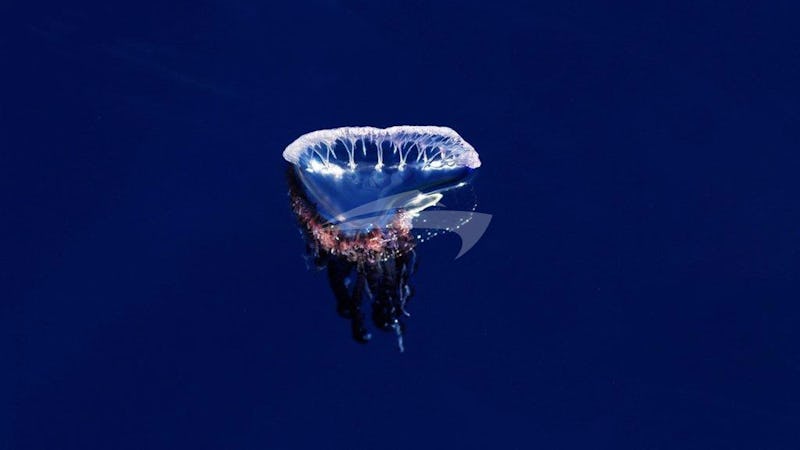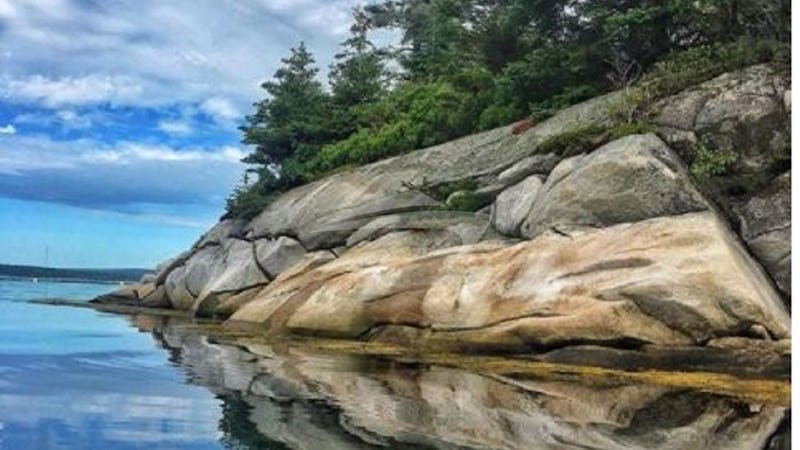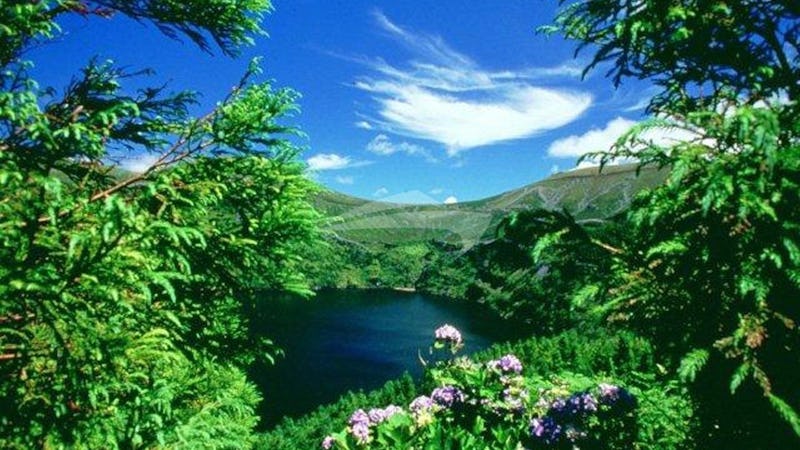 Charter This Yacht
53 ft / 16.4 m
│
2 CREW
│
FROM $8,800
│
4 GUESTS
53ft (16.4m)

15ft 1in (4.6m)

7ft 10in (2.4m)

1988

W.I. Crealock

Not known

4

Captain Larry Tyler

Not known

5.9kts (11kph)

None

United Kingdom

Not known

No

No
THE DOVE accommodates 4 guests in 2  spacious en suite with queen beds and sumptuous linens.
The bathrooms feature high quality Italian fittings. 
THE DOVE is fully air conditioned through out.
Crew has a separate head and shower.
Captain: Larry Tyler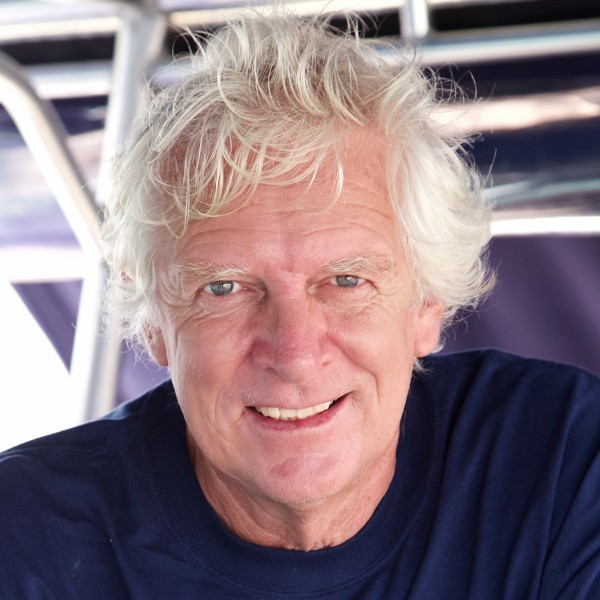 CAPTAIN LARRY TYLER takes pleasure in welcoming you aboard THE DOVE. Anglo/Italian, born in Italy, he speaks fluent Italian and French. Larry studied Hotel Management for four years and trained as a chef at the Dorchester Hotel in London before creating his own very successful international fashion house.
Inspired by the film "Dove", he set off in his 35' sailing boat to explore the South China Seas and the Indian Ocean using a sextant and chronometer as the only means of navigation. Along the way he traded in native jewelry crossing the Indian Ocean six times and eluding the infamous pirates of the Malacca Straits and the Sulu Sea. There was no escaping the typhoons, however, and Larry experienced many. Logging all these sea miles gave him ample time to design the boat of his dreams, and so THE DOVE was born.
Larry has sailed and chartered from the South China Sea to Thailand, across the Indian Ocean to the Cape of Good Hope, across to Brazil, over to the Mediterranean, the Caribbean, above the Arctic Circle in Greenland, south to Patagonia, Cape Horn and twice to Antarctica. A keen underwater photographer and filmmaker, he has worked for National Geographic, NHK Japanese TV and other producers of documentaries. Larry's other pastimes are windsurfing, snow skiing and cooking Mediterranean and Oriental cuisine.
As your host aboard THE DOVE, he is delighted to share his intimate knowledge of whatever cruising area you choose and to ensure you have the best vacation ever.
Chef and Stewardess: Justyna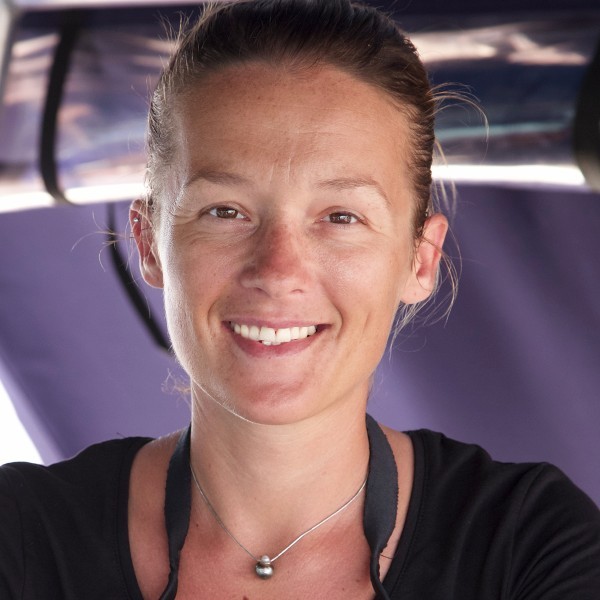 Larry is assisted on charter by STEWARDESS Justyna Kramer 30 years old from Poland. She had spent over 8 years living and working in Switzerland and Germany, but is now settled in London. She had worked as an au pair and waitress in the hospitality industry. Working with children is Justyna's passion and it is her ambition to continuation working with them in the future.
Justyna is interested in healthy living and reflexology and massage. She has an ABC Level 3 Diploma in Reflexology and is practicing now in London. As a person who loves people she is very optimistic, always smiling and open minded and loves new challenges. Justyna's interests include swimming, exercising, reading and travelling all over the world. One of her biggest passion is spending time in the kitchen, cooking and preparing meals. Justyna speaks Polish, German and English
March 2019
Larry and Justyna make a wonderful team and exceeded our expectations in every aspect of the charter. From the immaculate condition of the yacht to the professional level of service and DELICIOUS cuisine, it was a pleasure being aboard THE DOVE. The crew went above and beyond and made a professional quality video of our trip, putting a smile on our faces each time we watch and relive the good times we had! 
*****
December 2017
Ezgur family
Larry, it was really great meeting you and Justyna. The trip was a tremendous experience that we will never forget. I really hope our paths cross again and that we have more days on the Dove again in the future. 

Our perspectives are forever changed by sailing with you for the week. Who could ask for more from a family vacation.Outstanding.

*****
I can say without hesitation, that our week on your boat was the finest vacation our family has taken together and we are all dreaming about when and where the next opportunity will be for us to do this again with you. It's so obvious that you (and Justyna), have been doing this for so long since you made us all feel so welcome and natural on board even though we had never met nor even spent time on a sailboat before.
--

On the way to the office this morning, I found myself listening in my head to the sounds of The Dove -- the wind in the shrouds and the hull cutting through the water. Really soothing. I have no doubt you will see us again next year. As you saw, we all love sailing and are happy to work the boat -- especially when we are rewarded with such fine food and drink. This summer we will be sailing together, for sure. I know we'll raise a glass or two to you and The Dove.

--
 Hi, Larry!
We made it back safe and sound – the only thing I hate is going through the airports – but in the end it was worth it to have a great holiday . Friday we were sitting having dinner in shorts and on Sunday we had a fire on and sitting in leggings and track pants.  Today . . . it is -14C with a wind chill of -20C. We had a great holiday and, like I wrote in the note, you really looked after us – we hope that you have good winds and we will definitely be in touch. And Larry,  thanks for the picture.
--
Larry, thank you for a wonderful sailing experience. Patty and I had a great time and your hospitality and food were wonderful.  We hope to have an opportunity to sail with you again sometime.  All the best and safe journeys.

--

"Everyone thoroughly enjoyed their time on board The Dove.  Larry and crew were lots of fun and always ready and willing to meet needs.  The yacht was very comfortable and proved to be a seaworthy vessel…  Meals were SPECTACULAR!!"

Thank you, Larry, for your warm hospitality. We enjoyed sailing on the beautiful Dove, a comfortable and very well maintained sailing boat.





Your cuisine was really good and we have not even tasted such good chocolate mousse in France!!! 

Thanks to your chef for the nice salads -- light and healthy -- just fine to fit in our swimming suits!!! and your rum punches at sunset were great!! 

But above everything, we really enjoyed your company…  Last thing, thousands of thanks for the cheesecake recipe that I will try soon. Please feel free to contact us if you come to visit; we will be happy to welcome you! 

--

Thanks for checking in, Larry. I hope you and The Dove are well on your way to Grenada and Trinidad.
I just loved our time with you. The day sail and snorkeling at Petit Nevis were just great. The overnight to PSV and Tobago Cays was simply first-rate in every way. Your relaxed confidence, wonderful company and superb cuisine were right on the money in every way, and The Dove was extremely comfortable and "sure-footed." I'd do it again in a green flash and glowingly recommend you and The Dove to all.

--


"Greetings from cold and wet Cape Elizabeth, Maine! We are having a bit of culture shock.  We bought mangoes and plantains, but it's just not the same."





--
"We had a wonderful time aboard The Dove and would love to have the opportunity to do it again.  It was truly a great vacation and getting to know you  was a large part of what made it so special."



--

Hi, Larry,
Great to hear from you! We had so much fun on the charter with you... we keep saying how it was the highlight of our month of travel. We just loved life on the boat and we really enjoyed getting to know you and we were glad we could help you celebrate your birthday! The green flash and a full moon on the same day must be a good sign.



Dear Larry, The pleasure was all ours!  Many thanks to you for a wonderful voyage aboard The Dove. We had lots of good times and many superb meals! 

The day after we arrived home, it snowed (briefly), so we thought longingly of the sunny Caribbean. But the good news is that the daffodils are beginning to come up, so Spring isn't that far away. 

We all enjoyed our cruise on board The Dove, and wish you good varnishing weather.



Happy Sailing!

--



What a great time we all had on The Dove!!!





I am glad the "two little terrors" won you over in the end. They loved you, as we did, and we will always remember that first yacht trip!!!  You made the whole experience fantastic!!! 

Lots of love from all of us to you.
"Just marvelous.  The boat was in tip-top shape, elegant and a delight. All it might, could, and should be.  Very comfortable.  Can't think of anything that might be better.  The food was fabulous!  Lobster, yellow fin tuna kabobs, homemade ice cream, sashimi tuna, Nicoise pizza, zabaglione, barbequed quail, banana fritters with honey.
This just barely begins to describe the creative preparation of everything. Fresh bread daily.  Our only complaint was  too much rum in the rum drinks!
Larry's maturity made a big difference.  We thoroughly enjoyed being and visiting with him.  His sailing skills reflected his maturity and experience.  He should rename himself "Lawrence of the Sea." 



--

"I am writing this letter to express our appreciation for our wonderful trip aboard The Dove. What we experienced exceeded our expectations in every respect. First, the boat. The Dove is a beautiful boat that is lovingly maintained. The guest quarters are comfortable, including a head with separate (and stylishly outfitted) shower.

Second, the captain and crew. Larry is a gracious host, as any good captain should be. But he is much more than that. He is a truly fascinating person, whose talents and knowledge on a wide range of subjects made our trip more interesting than we could have imagined.

Third, the food. (High on my priority list). We come from the food capital of the United States. We are used to high-quality ingredients, creative chefs, and beautiful surroundings. We enjoyed all three aboard the Dove. Among the many foods we enjoyed were sashimi (served on appropriately Asian dishes), Chinese spiced ribs, squab, duck, freshly prepared dessert pastries, and French press coffee every morning. The food was gourmet, but it wasn't fussy. In fact, it was light tasting enough that we deluded ourselves into thinking we weren't gaining weight! I am confident that Larry can adapt to whatever special requests he may receive, but left to his own devices, he produces a wide variety of wonderful meals."
--



The boat was very comfortable and the cockpit layout was superb. The meals were 5-star all the way.
--



"The boat was in excellent shape and was a pleasure to be on board. Captain Larry Tyler was professional and friendly.  He very much went out of his way to allow us to be part of the process – very good at giving us just enough info and letting us ask."

--
"
The Dove was really fun under sail.  Larry found pleasant and comfortable anchorages at each stop. We also found him helpful in suggesting places to go and things to do on the various islands.  We'd be glad to sail with Larry again if the opportunity presents itself."
--
"You have no idea how much we enjoyed this far too short week on The Dove!  You made us feel at home from the start and gave us such a warm welcome that everything clicked instantly.  Your friendly and patient advice and occasional very low-key correction of our transgressions were all very much appreciated. It really was a treat to be with such an experienced and widely traveled sailor.
--
"The Dove was great.  We all loved our vacation.  Two of us have worked charter boats earlier in life and Larry does it right."
--
"In short, my highest expectations were met: the captain is a fine fellow, an excellent mariner and a gracious host.  The cuisine was unforgettable.  The boat was first class, a solid performer in these vigorous trade winds with very nice accommodations and equipment.  We had a great tour of the Grenadines, a wonderful unspoiled cruising spot, still innocently primitive and almost boutique-free.  We would strongly recommend The Dove and her crew."
--
"We had a wonderful time, as always, on The Dove and appreciate the kindness and attention shown to us by the crew.  The meals were 5 star….much better than many of the restaurants we have eaten in." 
--
"Probably the most comfortable boat we have been on.  Impeccably clean.  The captain is an expert sailor who knows his boat inside and out.  He is also a fantastic chef.
--
"I just spoke with my client yesterday and she says she never had such a wonderful vacation like this.  I wish I got this response for everyone about every charter!  … Again, thank you for making the charter so wonderful."
--
"Most enjoyable trip!  After chartering boats for many years The Dove is at the top of our list!"
--
"Thanks so much for my best vacation ever. We really want to plan to do this again.  I can't wait to tell my friends what a good guy you are and what a beautiful experience you can provide. … Your great food choices and preparation and good taste in all the presentations delighted us every day!"
--
"We can't say enough about THE DOVE, her Captain, his mate and the food!  Larry is a very talented captain who took care of our every need.  The meals were 5-star (better than many of the restaurants we have eaten in) and the yacht was very clean and comfortable.  We would recommend THE DOVE without hesitation."
 

--
"We had such a good time with you and we hope you keep sailing and offering your boat and yourself to guests…. we would love to come back." 
--
"Best sailing trip ever.  The captain was excellent as a sailor, chef, etc.  Can't praise The Dove enough!" 



--






"It was a terrific week - we were pampered the whole time." 



--



"I wanted you to know that our charter experience on The Dove was outstanding, probably the best sailing trip we ever had.  The captain was wonderful.  In addition to competency and temperament, he has great maturity and handled the few minor problems situations that usually turn up with ease.  He knew the waters and anchorages.  He was responsive to our desire for lots of sailing.  The food was wonderful - we ate beautifully every meal." 





--





"The Dove was most comfortable.  In particular the spaciousness of the cockpit, the ingenious dining table arrangement, the blessing of an awning which did not have to be dismantled while under sail, the space and comfort of the forward cabin…we can think of no improvement to the boat.  The food at all times was delicious and exactly what we wanted."



--
"Thank you for making our honeymoon magical.  The Dove was a pleasure and made our trip delightful.  Thank you for going out of your way to answer any dream or wish we may have had.  The accommodations and food were superb!" 
Camcorder, CD library, Cell phone, DVD library, DVD player saloon, Indoor audio system, iPod dock, Local TV, TV saloon, Wi-Fi, 10ft/3m Avon 25hp, Kayaks multiple, Mono ski, Paddleboards multiple, Water skis - adult, BBQ, Deck shower, Big game fishing gear, Light fishing gear, Kosher, Owner operator, Special diets, Swim platform
Not Insured, Diving by arrangement, Snorkelling gear, Underwater still camera, Underwater video, First 3 dives are free then $80 per dive per person. 8 tanks on board. Regulator and BC can be rented.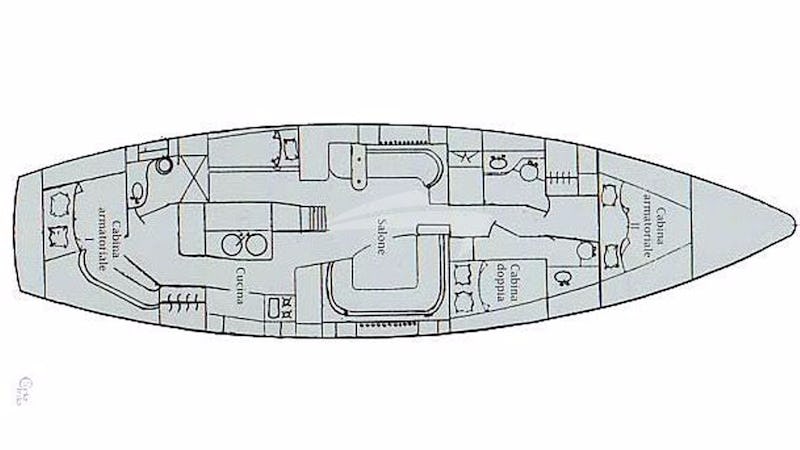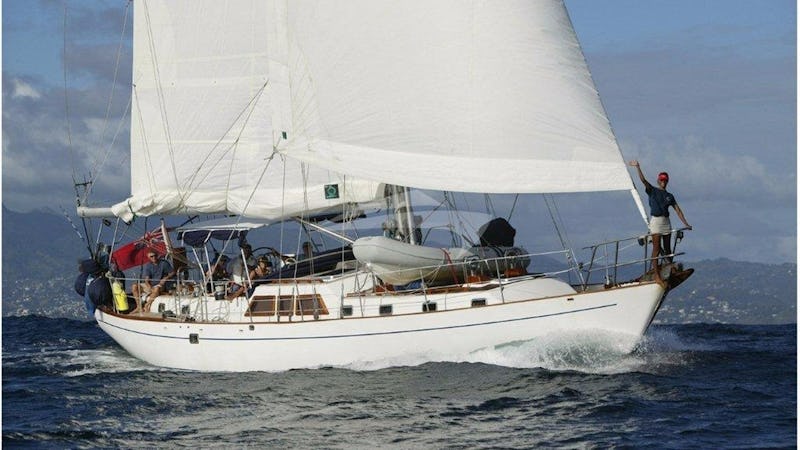 We have identified 3 similar yachts. Would you like to inquire on them as well?
Available in 1 area
Guests 8
71ft 10in / 21.9m
From $10,200
Available in 1 area
Guests 6
44ft 11in / 13.7m
From $10,250
Available in 1 area
Guests 6
55ft 1in / 16.8m
From $10,400